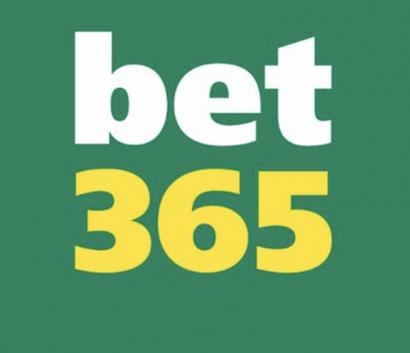 Bet365 is a British gambling firm based in the United Kingdom.
Founded in 2000, the company has grown by leaps and bounds to emerge the world's top live streaming betting firm with a workforce of over 4500.
It offers a one-of-a-kind Bet365 website and a mobile application that allows sports fanatics to watch their favorite matches as well as place their bets in real time.
What is more, the unique online platform features a cash out facility which means a person can end their bet before the match is concluded or even take an amount when your favorite team is winning.
It also allows users to limit their losses on all real time events which makes the betting experience the more exhilarating.
Bet365 Owners
Bet365 is a family business owned by Denise Coates who is the founder and majority shareholder, alongside John and Peter Coates.
Denise Coates is the eldest daughter of Peter Coates and she was born in 26 September 1967.
She operates the online betting firm alongside her brother and co-CEO, John Coates.
The British businesswoman is the Bet365 joint Chief Executive Officer and also the chairperson of Stoke City FC.
She boasts of a First Class Degree in Econometrics from the University of Sheffield.
While still pursuing her university studies, Denise started work as a cashier at the Provincial Racing, a bookmaking film company which was owned by her family.
After completing her studies, she went on working as an accountant at Provincial Racing.
In 1995, she was promoted to the position of managing director where she was in charge of a small chain of shops.
Bet365 Origin
While working as a managing director in 1995, Denise took a loan from Barclays in order to purchase a neighbouring chain.
Later on in January 2000, the Coates acquired the domain name Bet365.com. A year later, they proceeded to launch it as an online betting site in 2001.
The company borrowed £15 million from RBS against the family's betting shop estate.
In 2005, the Coates sold their chain of shops to Coral for £40 million which enabled them to offset the RBS loan.
Bet365 moved its headquarters in 2015 from Stoke to Gibraltar due to its favourable regulations.
Bet365 net worth
Bet365 is one of the world's largest online gambling companies with over $2 billion in revenues and facilitating more than $45 billion in yearly bets.
Apart from gambling, the firm also owns a majority stake in Stoke City Football Club.
The gaming operator has grown in leaps and bounds over time securing its position on the Sunday Times Rich List, clinching position 17 out of 250.
Bet365 owners' wealth
Bet365 is an online gaming company that is run by Denise Coates the founder alongside her brother John Coates and father Peter Coates.
As at 2021, the trio recorded a total net worth of £4.4 billion 2021 which was an increase of £1.3 billion when compared to their combined net worth in 2020.
Bet365 founder, Denise Coates is married to Richard Smith and together they have five children.
Their children include four that were reportedly adopted from the same family in March 2014.
Denise and her family reside in Beychton near Sandbach, Cheshire.
Denise Coates Wealth, salary
Denise Coates is the majority shareholder at Bet365 with 50.01 percent of the gaming firm.
According to Sunday Times Rich List, she is one of the wealthiest women in Britain with her personal net worth estimated at $13 billion.
Bet365's CEO made headlines after awarding herself the largest yearly compensation ever in business history.
The CEO of bet365, gave herself the largest yearly compensation in business history.
Denise was paid a total package of $422 million from March 2018 to March 2019 as indicated in the private company's filings disclosed by The Guardian.
The online gaming company boss was also listed as the highest paid CEO in Britain for several consecutive years culminating to £422 million and dividends of £48 million as at 2021.
Her humongous salary increase year after year has not been with criticism as it has attracted her fame and criticism in equal measure.
In 2017 for instance, Denise was censored for paying herself £217 million.
"It cannot be right that the CEO of a betting company is paid 22 times more than the whole industry 'donates' to treatment," remarked Addaction Chief Executive Officer, Mike Dixon.
In 2018, it was announced that the gambling firm boss' salary shot up to £265 million, an increase of about 9,500 more times than the average UK salary,
"Obviously, people who build successful companies need to be rewarded for their hard work, but this is an obscene amount of money for someone who is already a billionaire,"
"It is weird to think that someone so rich would want to get their hands on even more, rather than put it to a more useful purpose," chided Luke Hildyard of the High Pay Centre.
The tycoon's salary of £421 million in 2020 was 50 percent higher than it was in 2019 and higher than all FTSE 100 index chiefs combined.
Undoubtedly, Bet365 chief has enjoyed the largest pay packets ever in the UK corporate history.
She drives an Aston Martin with personalised number plates that bear her initials.
Awards and Honors
Apart from business prowess, Bet365 CEO prides herself in having been feted with prestigious prizes and recognition.
She was admitted in Betting Hall of Fame run by Sports Betting Community (SBC) for her leadership in the gambling industry in 2019
In 2013, the business mogul was named as one of the 100 most powerful women in the UK by Woman's Hour on BBC Radio.
What is more, Bet365 boss was appointed a Commander of The Order of the Order of the British Empire (CBE) In January 2012 for her outstanding services she has rendered to the community and the business sector.
She was also feted with an honorary doctorate from Staffordshire University in 2012.