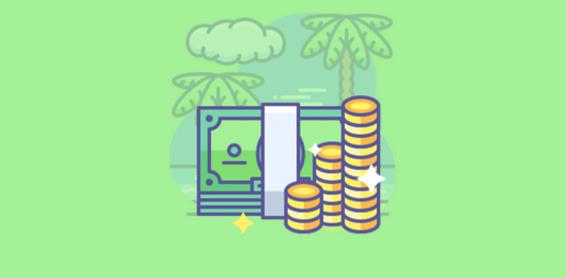 There are over 100 ways to make money online but our focus this year is on the genuine ways Ugandans make money online. The year 2022 looks promising for marketers and content creators, it's a year you should focus on generating income that will help you live a comfortable life in future.
If you want to start making money online in Uganda, use the following ways:
Betting on football matches is becoming popular in Uganda. Identify a good betting site and start placing bets. Bet on football matches and jackpots.One of the best betting sites in Uganda is 22Bet.To register for 22Bet Uganda,click on this link
The company gives 100% welcome bonus to every new member.
There are thousands of bloggers in Uganda earning a living by creating useful content for their audience. Bloggers generate their income from AdSense or AdSense alternatives like MGID.To start a blog, you need less than UGX 300,000.First,register a domain name, buy hosting space and create WordPress site. To get all this,visit Bluehost website using this link
After creating a blog, post about 20 high quality articles and apply to get approved by AdSense.
In Uganda, each 1million views you get from a blog generates more than $1500.
If AdSense does not approve your application, try MGID.I am seeing many bloggers are also using MGID.To register for MGID,follow this link
Another way of making money online in Uganda is by starting a YouTube channel. To come up with your channel is free but to start making money, the channel must be at least 12 months old, it should have more than 1,000 subscribers and 4,000 watch hours. AdSense is the main source of income for YouTubers in Uganda.
Every 1000 YouTube views generate at least $0.8 in Uganda
Affiliate marketing is where you identify products for companies offering affiliate programs in Uganda, sign up and start promoting the products through your blog or on social media. When your audience buy the products through your link, you earn commissions.
Affiliate marketing is ideal for marketers who specialize in specific niches like web hosting, betting, SEO and smartphones.Jumia and 22Bet are some of the companies with best affiliate programs in Uganda.
Another online business which many Ugandans are doing is by buying and selling of domains. The most popular domains are those with .com and .ug extensions. Search for available domains, buy and sell them later with the demand is high. Use your own blog to list the domains on sale.One of the best places to buy cheap domains for sale is Bluehost. To get started,follow this link
Build blogs and sell them to upcoming bloggers
The process of creating and growing a blog is tedious, most people prefer to buy already established blogs. In Uganda, you can create a blog for UGX 100,000 and sell the same for UGX 2million after just one year.
Buy and sell Cryptocurrency
Cryptocurrency are hot cakes in Uganda. This is one business which can make you a millionaire within a short time. You can buy Bitcoin for UGX 100,000 today and sell the same for UGX 1 million after one week. It's hard to make losses when trading in Bitcoins.
Apply to write post for other bloggers and get paid. Nowadays there are many blogs which employ experienced writers and pay them handsomely.
Academic writing and data analysis
Start your own company for data analysis or join various academic writing companies available and make money by doing homework, proposals and projects for college and university students.
Another ways of making money online is though operating online taxi business where you download the app and use it to attract clients. You don't go around looking for clients, they simply search for available taxi and come for the service.
If you're good in mathematics and doing projections, start trading in Forex. The business is not easy but once you've gotten the rhythm, you'll never be poor. In a good day you'll make millions in profits.
Operate mobile loan company
Online loan companies are becoming so popular in Uganda. Create an App which clients will use to seek loans and repay with interest. The loans will be sent to their mobile numbers.
Offer web design and web hosting services
Everyday more than 200 websites are created in Uganda.If you have skills in Web Design, start offering the services. Incorporate web hosting services such that your clients can be hosted by your company. If you get 1,000 clients, you're already a millionaire.
Promote products on social media
Social media is an ideal platform to make money online quickly.There are many products you can promote on social media and generate income,they include:smartphones,clothes,shoes,land and houses for rent.
You can also become an influencer and promote other people's products after being paid.
Offer CV and cover letter writing services
There are several Ugandan graduates unable to get jobs simply because they don't know how to write a CV.As someone ambitious to make money online, create a business of advertising jobs, creating CV and cover letters. You will charge each of your clients for providing those services.