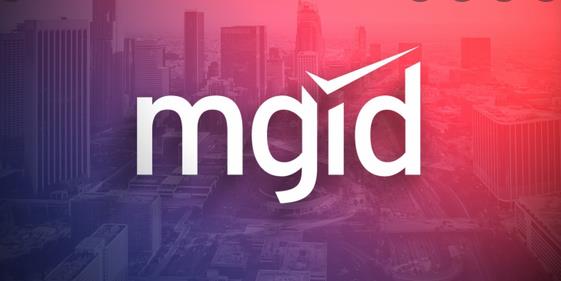 I have come across many Nigerian bloggers who question whether MGID is really good. Even those who've operated blogs for decades don't actually know what to expect from MGID.But from my own experience,MGID is as good as AdSense but for some specific bogs.
If you own blogs covering these topics, don't hesitate to register for MGID:
Entertainment
Gossip
Politics
News
Make money online
Betting
Sports
Health and fitness
Business
To register for MGID,click on this link and enter your details
How exactly MGID perform for Nigerian bloggers?
For every 1,000 views,MGID pays at least $0.40.Bloggers with at least 300,000 monthly visitors benefit most from the platform. The more traffic your blog receives, the more money you earn and the higher the RPM.Bloggers getting at least 1 million views per month make more than $1500.
Can I use MGID and AdSense at the same time?
Yes.I have always used both AdSense and MGID and they work perfectly.MGID should be placed below posts as AdSense take other spaces within the blog. Normally, AdSense gives a warning if you violate their policies but when MGID is involved, you can get any warning.
Advantage of MGID over AdSense
Quick approval process
Minimum requirements are few
High RPM with high traffic
No regular warnings of policy violations
Can be placed on any blog
Prompt payment as long as your blog gets minimum income threshold
MGID minimum publisher requirements
Content requirements
The content should be unique. This means that content should be original and not duplicated anywhere else.
There should be no fake news on a website (facts that cannot be checked and have no scientific proof, distorted headlines, potentially unreliable/dubious information).
An article must not contain misleading or/and false headline, pictures and videos.
The website should not facilitate disturbing, gruesome or disgusting content (bloody sores, open wounds, necrosis, surgeries in process, dead people, animals or corpses, crime scene or accident photos, mutilation, execution videos/pictures, innards, sexual assaults).
There should be no illegal content on a website (e.g.: file-storages, websites, software and browser toolbars, which allow improperly downloading, copying, or playing (streaming) audio guides, e-books, anime, games, movies, MP3 ringtones, music, software, TV shows, works by independent artists and performers, recording studios and other content creators.
There should be no adult, sexually provocative content and/or adult categories' names on the website.
Content organization requirements
The layout of your website should reflect positive user experience, meaning that the page should load fast and be visually stable and interactive (all links should be clickable, navigation should be smooth etc). To evaluate it, you might dwell upon Core Web Vitals score: Largest Contentful Paint, First Input Delay, Cumulative Layout Shift.
The website's content value should be reflected in certain posting history which should account for at least 30 articles since the date the website was created.
Each website's article should contain at least 500 words.
Articles should contain the date when they were posted. The last article should be posted within 7 days before applying.
All website's multimedia must be of high-resolution and appropriate for all regular screen sizes.
The photos and videos on the websites cannot be blurred except for the reason to keep a person's confidentiality safe.
If a website has social traffic as the main traffic source, the link should be included on the website.
MGID Payment methods
Payment Threshold
Name
Fees
Minimal payout*
Payment Schedule
PayPal
Normal PayPal fees apply
100 USD
Monthly, NET30
Paymaster24
To receive payment, please register in the WebMoney system using the link www.wmtransfer.com (this payment method is unavailable in Ukraine)
Normal Paymaster24 fees apply
50 USD
Bank Transfers:
Tipalti bank transfer
Receive bank transfers through Tipalti payment platform
For all US and non-US bank accounts
For payments above 1000 USD: n/a
100 USD
For payments below 1000 USD: – eCheck (non-USD) – 5 USD
– Wire (non-USD) – 16 USD
– Wire (USD) – 26 USD
ACH bank-to-bank transfers
Beneficiary's bank is located in USA
For payments above 1000 USD: n/a
1000 USD
Additional Fees may apply by the recipient's bank, if he has it installed on the receipt of funds
International bank-to-bank transfers
International wire transfers (Beneficiary's bank is located outside USA)
For payments above 1000 USD: n/a
1000 USD
Additional Fees may apply by the recipient's bank, if he has it installed on the receipt of funds
* If you don't meet the minimal payout threshold, your revenues will be added to the next month's revenues until you reach the required minimum.
* Currency conversion fee of up to 2% above mid-market rate may apply.
Click here to apply and start making money from MGID