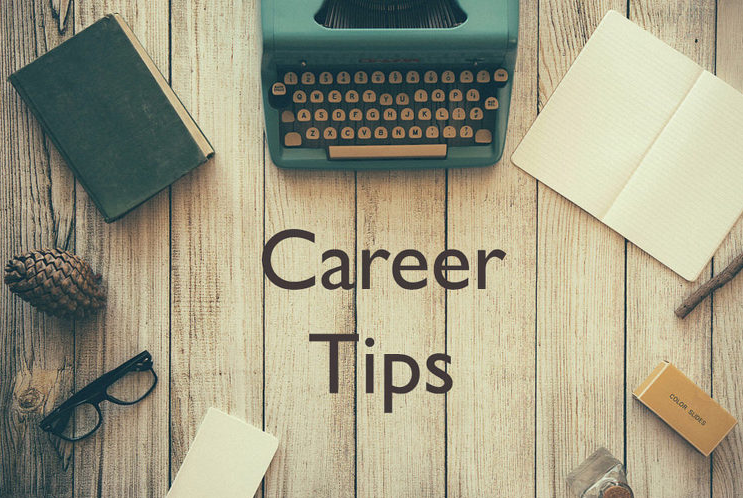 If you pursue a degree in statistics, there are plenty of jobs you can do with it.Statisticians are among the most sought after graduates in the entire world. Their average monthly salary ranges between $1000 and $1500.
The good thing about this course is that it does not limit anyone to a single line of specialization, there are over 30 jobs you can do with it.
As a graduate of statistics, you can do the following jobs.
Become a statistician/Data Analysis
With just a degree certificate, you'll be employed by an NGO, government institution, hospital, private companies or research firms to do data analysis and report writing for them. You should understand how to use advanced excel,R,Statistica,Stata and SPSS.These are tools heavily employed by statisticians.
Statisticians can also work for audit firms as auditors. All they need is to pursue an additional course in auditing like CPA, ACCA, CFE or CIA.Since they are good in mathematics, auditing is an ideal job for them.
They can be employed by research firms, financial institutions and government institutions as research analysts. Their work is to monitor trends and produce reports.
With a bachelor in biostatistics, you'll work as a biostatistician in a major hospital, pharmaceutical companies or research institutions. Statistical Modelling is heavily applied in these institutions.
I have seen a number of statisticians working as Actuaries. After graduating with a degree in statistics, they proceed to pursue a professional course in Actuarial Science. Those individuals end up working for insurance companies and actuarial firms as qualified actuaries. There is a thin line between BSc Actuarial Science and BSc Statistics.
With a bachelor of statistics and CPA or ACCA, one will work for any institution as an accountant.
Another title that fits statisticians so well is Monitoring & Evaluation. Those with additional course in monitoring and evaluation rise to the rank of managerial level.NGOs and research institutions are the ones that employ monitoring and evaluation professionals.
Stock brokers, banks, insurance companies and governments hire statisticians to work as financial analysts. But for one to be a qualified financial analyst, they have to pursue Chartered Financial Analyst course offered by ICFA.The course has three levels. It takes up to 3 years to complete the program.
GIS and Remote Sensing is another area where statisticians work. The United Nations and NGOs employ statisticians who understand how to model. To stand a chance of securing this job, statisticians have to pursue GIS related programs and packages.
There are statisticians who specialize in modeling and developing softwares.In statistics, there are several courses where you train how to model just like computer scientists. Even in college, they study some courses in computer science. Those who develop interest start learning how to model and develop software.
Those pursuing Economics & Statistics course become economists. In statistics, there is also econometrics, which is a course meant for those who want to become economists.
Statisticians also help to run projects in various institutions as project managers. Some of them sharpen their skills by pursuing project management courses in college.
As a statistician, you can also work as a financial advisor for insurance companies, banks or governments.
We have so many statisticians, engineers and software developers who work as bloggers. These are guys who earn even millions of dollars annually.
If you don't want to get employed, start a blog and earn money. Starting a blog costs less than $100.I will refer you to Bluehost where you'll register your domain name for free, click here to register one. Then pay just $2.95 per month for hosting. You will install a WordPress theme and start blogging. Bloggers make money through affiliate marketing, AdSense or AdSense alternatives like MGID.
There are several statisticians who work as business analysts especially in the manufacturing industries.
You can also analyze football matches which you sell to your customers. The best thing to do is create a blog where you'll post the matches. Your audience will then buy premium tips .You can sell fixed and analyzed matches for even $100 per game. To create your own blog,click here and register
Apart from selling games, you can also bet on football matches and earn money. Join 22Bet and get 100% welcome bonus,follow this link to register
Another job which is suitable for statisticians is academic writing. This involves data entry, proposal writing, project writing and data analysis. These are things you learn in school, so I don't expect them to be hard for you.
YouTube is not for specific people, anyone can run one and earn money. If you are good in taking videos, go ahead and create a YouTube channel.
You can pursue statistics up to PhD level and become a lecturer. With a PhD in Statistics, you can't be jobless anywhere on earth.
Identify your passion and any business that is profitable and set it up. You can even run a research firm where you do regular market survey for companies.
Banks employ statisticians because they are good in mathematics. With your knowledge and skills in counting, you'll perfectly fit into banking jobs.