Nurse Job at Bliss GV
Responsibilities for the Nurse Job
Identifies patient care requirements by establishing personal rapport with potential and actual patients and other persons in a position to understand care requirements.
Establishes a compassionate environment by providing emotional, psychological, and spiritual support to patients, friends, and families.
Promotes patient's independence by establishing patient care goals; teaching patient, friends, and family to understand condition, medications, and self-care skills; answering questions.
Assures quality of care by adhering to therapeutic standards; measuring health outcomes against patient care goals and standards; making or recommending necessary adjustments; following hospital and nursing division's philosophies and standards of care set by state board of nursing, state nurse practice act, and other governing agency regulations.
Resolves patient problems and needs by utilizing multidisciplinary team strategies.
Maintains safe and clean working environment by complying with procedures, rules, and regulations; calling for assistance from health care support personnel.
Protects patients and employees by adhering to infection-control policies and protocols, medication administration and storage procedures, and controlled substance regulations.
Documents patient care services by charting in patient and department records.
Maintains continuity among nursing teams by documenting and communicating actions, irregularities, and continuing needs.
Maintains patient confidence and protects operations by keeping information confidential.
Ensures operation of equipment by completing preventive maintenance requirements; following manufacturer's instructions; troubleshooting malfunctions; calling for repairs; maintaining equipment inventories; evaluating new equipment and techniques.
Maintains nursing supplies inventory by checking stock to determine inventory level; anticipating needed supplies; placing and expediting orders for supplies; verifying receipt of supplies; using equipment and supplies as needed to accomplish job results.
Maintains professional and technical knowledge by attending educational workshops; reviewing professional publications; establishing personal networks; participating in professional societies.
Maintains a cooperative relationship among health care teams by communicating information; responding to requests; building rapport; participating in team problem-solving methods.
Contributes to team effort by accomplishing related results as needed.
Qualifications for the Nurse Job
Diploma in Community health Nursing.
Nursing & Clinical Skills,
10 years & above working experience in a similar position
How To Apply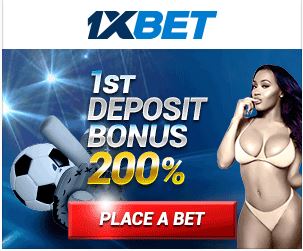 All Candidates should have their valid practicing licenses available. If you feel you meet the above mentioned requirements, apply before the close of business on 30th May, 2017.
Interested candidates should send a copy of updated resume to [email protected] immediately, quoting the job title and preferred location as the email subject. Only shortlisted candidates will be contacted.