Below are admission requirements to Zimbabwe Open University.
Introduction
The Zimbabwe Open University is a distance teaching and open learning institution that was created by an Act of Parliament [Chapter 25:20] on 1 March 1999 . It operates through a National Centre and ten Regional Centres that are found in each of the political provinces of the country.This handbook provides some guidelines and policies on admission, registration and assessment procedures. More information is provided in the various University regulatory instruments and documents.
Pre-Admission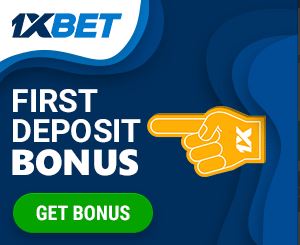 Advertising Policy
The Zimbabwe Open University admits students every semester through advertising nationally. Each programme on offer admits students once a year. Advertisements will only be floated after confirmation of the availability of the learning materials such as modules and tutorial letters.
Activity
First Semester
Second Semester
Advertising
30 August of Each Year
7 March of Each Year
Deadline of Receipt of application forms
30 September Each Year and 7 October each year (Late Applications)
7 April Each Year
14 April Each Year (Late Applications)
Finalisation of Admissions
30 October Each Year
30 April Each Year
Faculties through Academic Registry submit advertisements which outline qualification requirements for each programme and deadlines of receipt of application forms. The advertisements specify the required certified certificates which accompany the application form.
Admission
Regulations For Admissions
Levels of Admission
The Zimbabwe Open University offers students admission at the following levels:
Certificate/Diploma (undergraduate and postgraduate)
Undergraduate Degree
Masters by Coursework
Masters by Thesis
MPhil/DPhil
Levels of Regulations
There are 2 levels of Regulations, namely:
General Regulations which cover all programmes; and Programme Regulations which cover each specific programme.
General Regulations take precedence over programme regulations. Five 'O' Levels including English Language and specific subjects and qualifications as required by the programme.
Where an applicant does not have a pass in English Language at 'O' Level he/she will be required to pass a recognised English Proficiency Test before admission into a programme.
Applicants who fail the English Proficiency Test will be required to take a certificated English Language bridging course offered by the Zimbabwe Open University.
Applications for admissions are through an official ZOU application form purchased at any one of the ten Regional Centres.
Admissions Procedures
Application forms should be submitted to the relevant region where the candidate intends to study. The regions maintain a serialized inventory of application forms and after the deadline for the submission of application forms, the data on application forms is captured onto spreadsheets by programme. The spreadsheets are used by Regional and Faculty Admissions sub-committees to recommend successful applicants to the Senate sub-committee on admissions. The cash office receives money in lieu of application forms. Letters of offer are forwarded to successful students. Invoice statements are attached to these letters.