There are numerous ways one can easily make Ksh 3,000 per day in Kenya. By earning Ksh 3,000 every single day, it means you'll make roughly Ksh 90,000 every month. This money is enough for one to live in a Ksh 15,000 monthly rental house and save over Ksh 30,000.
Majority of Kenyans make less than Ksh 1,000 per day, so when your income is over Ksh 3, 000, it means you have join the middle class population. To succeed in earning this amount, do the following things:
If you have good videos you wish to post online, create a YouTube channel and post them there. With 1 million views every month, you'll be making at least Ksh 3,000 per day. Make sure you post at least one video per day and each video attracts over 5,000 views.
YouTubers make money through AdSense and each 1,000 views generate approximately Ksh 100 in Kenya.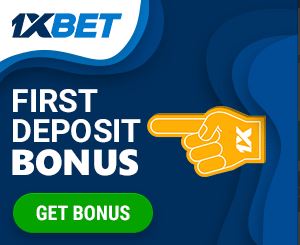 To start earning money, your Videos should get more than 4000 watch hours, your channel should be at least 12 months old and you should have more than 1,000 subscribers.
The likes of Eve Mungai are earning over Ksh 1.5 million every month—why not you!!!!
Blogging is another lucrative venture in Kenya. I am a blogger and can attest that it has really worked for me.As a blogger, you can even make over Ksh 1 million every month if you're serious with what you do.
The cost of creating a blog in Kenya goes for Ksh 5,000 to Ksh 20,000.You need to come up with a good name for your blog, then register a domain name and build a WordPress site. All these things can be done at Bluehost.To register your domain at Bluehost,click on this link to visit the website
Almost every blogger in Kenya earns money through AdSense. If your blog gets over 10,000 visitors per day, you're assured of making at least Ksh3, 000 daily.
Alternatively, you will join MGID and start making money online. To register for MGID,follow this link
Start a business that generates over Ksh 3,000 per month.
You should identify a profitable business that generates over Ksh 3,000 per month or Ksh 3,000 per day. This profit should be after paying bills and miscellaneous expenses.
Here is the list of most profitable businesses in Kenya that generates over Ksh 3,000 per day:
Wines and Spirits shop
Cosmetics shop
Chemist
Hardware
Executive salon
Grocery shop
Rental property
Dairy farming (keep more than 5 cows)
Fast food restaurant
General restaurant
Bakery business
Pub
Butchery
Car wash
Shylock business
PlayStation
Mortuary
Own a garage
Car wash business
Identify the business which you are passionate about and inject money into it.Give it like 3 years and start making over ksh3,000 daily.
Spend at least Ksh 100 daily and win more than Ksh 3,000.If your capital is Ksh 1,000 and you have 4 odds, you're assured of winning over Ksh3, 000 daily. The best betting site to use is 22Bet because it offers Ksh15, 000 welcome bonus and it has high odds for football matches. To register for 22Bet,click on this link and visit their website
Get a job that pays at least Ksh90,000 per month
When you're employed and your job pays less than Ksh 90, 000, continue looking for a better job. While you search for one, make sure that your upgrade your studies in order to become more marketable.
Some of the jobs that pay more than Ksh3, 000 per day include:
UN jobs
Parastatal jobs
County jobs
NGO Jobs
Medical Doctor
Law
Piloting
Engineering
Accounting jobs
Actuarial jobs
Statistics jobs
Quantity Surveying jobs
Become a lecturer
You can also supplement your income through business. There are plenty of profitable small businesses to do as you continue doing full time jobs.
Become an affiliate marketer
Affiliate marketing is another source of income. If done well, one will earn over ksh3, 000 every day.Personally,I do affiliate marketing, it's the major source of my income. Some of the best affiliate marketing companies include: 22Bet, Betway, 1XBET, Kenya Website Experts, HostPinnacle and Jumia.
Sell products on social media
Nowadays there are thousands of Kenyans making over Ksh 100,000 per month from social media. You can opt to sell product like smartphones or become an influencer on social media. Companies will be advertising products through your social media pages.