Criminology, Security and forensic course can be pursued at diploma or degree levels. As you know, this is one of the best courses in Kenya and in the world at large. The requirement is KCSE level for diploma and degree courses while those planning to pursue Masters in the same program are required to possess second upper and above in undergraduate.
There are many universities and colleges which offer this course. At Kenya institute of Security and criminal justice, the minimum requirement for pursuing a professional course in forensic science and criminology is as follows:
KENYA INSTITUTE OF SECURITY AND CRIMINAL JUSTICE
Diploma in Criminology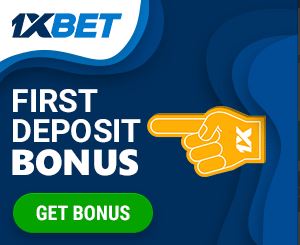 Introduction
This is a one year course aimed at equipping law enforcement personnel with the relevant knowledge, skills and attitude in effective crime management.
Requirements
C in KCSE or relevant Certificate
Study Mode
Saturday classes
Distance learning Mode [DLM]
Duration
1 year
Cost
90, 000 KES tution
1,500 KES Admission
The UNIVERSITY OF NAIROBI offers Bachelor of Criminology and Criminal Justice, and here are admission requirements
Admission Requirements
The Faculty of Arts has four degree options. Among them is Option Two:          One Major (Specialization).  Subject to the Faculty of Arts B.A. degree registration requirements (Rule 5 and 6), students specializing in CSJ degree programme must register for a minimum of 28 course units including Core and Elective units. The courses offered shall be taken as follows:

First Year                               –               12

Second Year                           –               10

Third Year                               –                9

Fourth Year                             –                9

CUCs                                      –                4

Total                                        =              44

The specialization (Option Two: One Major (Specialization) will begin in Level Two to provide enough time for the required course units. In addition, the core course units are mandatory for the specializing students.
If you are planning to join parallel programs, you are required to score C+ and above in KCSE.
The cluster points to pursue Criminology and Criminal justice degree course for regular program at various universities is as follows
2017/2018 Declared Similar Programmes
S/ No.
Institution
Prog. Code
Programmes / Courses
2016
Cut off
2015
Cut off
2014
Cut off
2013
Cut off
1
MSU
  1229136
BACHELOR OF ARTS (CRIMINOLOGY, WITH IT)
  38.092
  39.594
  37.067
2
MMUST
  1082136
BACHELOR OF CRIMINOLOGY
  35.485
  35.321
  34.630
3
C.U.
  1105136
BACHELOR OF ARTS (CRIMINOLOGY & SECURITY STUDIES)
  35.489
  35.214
  33.980
4
KSU
  1087136
BACHELOR OF ARTS (CRIMINOLOGY AND SECURITY STUDIES)
  36.511
  36.035
  33.762
5
MMU
  1165136
BACHELOR OF ARTS (CRIMINOLOGY AND PENOLOGY)
  34.690
  34.020
  32.926
6
LU
  1176136
BACHELOR OF ARTS (CRIMINOLOGY AND SECURITY STUDIES)
  33.037
  33.791
  31.717
7
KARU
  1244136
BACHELOR OF ARTS IN CRIMINOLOGY, CRIMINAL JUSTICE AND PUBLIC SAFETY
  33.497
  33.493
  30.867
8
KBBU
  1108136
BACHELOR OF CRIMINOLOGY
  32.716
  30.266
  25.000
9
KAFUCO
  1470136
BACHELOR OF CRIMINOLOGY
  23.000
10
ANU
  1078136
BACHELOR OF CRIMINOLOGY
  30.352
11
MKU
  1279672
BACHELOR OF ARTS IN SECURITY STUDIES AND CRIMINOLOGY
  29.294
12
USIU
  1058136
BACHELOR OF ARTS IN CRIMINAL JUSTICE
  32.477
At Egerton University, these are the admission requirements
Bachelor of Arts (Criminology & Security Studies) Specialization options: (i) Rehabilitation & Probation Services
(ii) Security & Disaster Management (iii) Criminal and Forensic Investigation
Minimum Requirements: (i) K.C.S.E C+ (Plus) and C+ in English/Kiswahili (ii) Diploma in Criminology or Police Science with at least Credit or equivalent