China has among the best MBA universities. There are several universities which offer world class training in MBA.Admission requirements for each university are different. We are going to list universities that offer MBA and what is required for one to join them.
CEIBS MBA Admission Requirements
All candidates are expected to meet the following requirements:
– A bachelor's degree or above
– Full-time work experience of two years or longer
– A GMAT/GRE score (GMAT code: MDQ-HH-39; GRE code: 3654) or CEIBS Admission Test score
– Proficiency in English
The Graduate Management Admission Test (GMAT) consists of four parts: the Analytical Writing Assessment (AWA) Section, the Quantitative Section, the Verbal Section and Integrated Reasoning Section. All four sections are administered in a computer-adaptive format. The GMAT Institution Code for CEIBS is MDQ-HH-39 and CEIBS students usually have a total score of more than 600 for the Quantitative and Verbal Sections. For more details, please visit www.mba.com.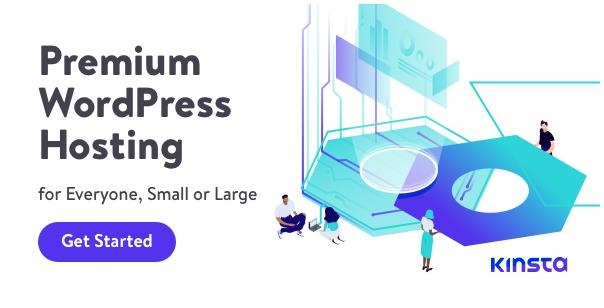 In light of the impact of COVID-19, GMAC has announced they will be launching an online alternative GMAT test which will be made available in certain geographies from mid-April. Please see https://www.mba.com/articles-and-announcements/announcements/update-on-coronavirus for more details.
The General Test of Graduate Record Examination (GRE) is composed of three parts – verbal, quantitative, and analytical writing. The maximum score for verbal and quantitative is 170. The analytical writing score will be reported on a 0-6 score scale, in half-point increments. GRE scores are valid for 5 years. The GRE Institution Code for CEIBS is 3654. For more information, please visit https://www.ets.org/gre/.
In light of the impact of COVID-19, ETS has already opened their online alternative GRE test to candidates. Please see https://www.ets.org/s/cv/gre/at-home/ for more details.
Website link: https://www.ceibs.edu/mba/requirements
Antai College MBA Admission Requirements
Eligibility (for Non-Chinese citizen)
– Healthy both physically and mentally
– Outstanding academic performance and potential
– A bachelor's degree or equivalent from an accredited college or university.
– At least 2 years' work experience before formal registration.
– Proof of language proficiency. (See detailed requirement documents below)
IMBA and MBA Test Requirements
Please note the test score requirements for the full-time IMBA and part-time MBA programs. Non-Chinese IMBA applicants are required to take the GMAT/GRE and provide proof of English proficiency. Part-time MBA international applicants must receive a passing score on the HSK5 Chinese Language Proficiency Test or above, and take a short essay test (in Chinese) on the day of the interview.
Program 
Test Requirement      
International MBA
1.IELTS ≥ 6.0 or

TOEFL ≥ 575 PBT, ≥ 90 iBT or

Native English speaker or

Bachelor of English or

Graduated from a four-year undergraduate program in the United States, UK, Ireland, Canada, Australia, New Zealand, Singapore, Hong Kong;

2. GMAT Score of 550+**/ GRE score of 310+

Chinese MBA Program
1. HSK band 5 ≥ 180 or

Native Chinese speaker or ;
Bachelor of Chinese or

Graduated from a four-year undergraduate program in China;
2. Preferred: GMAT score of 550+ ***/GRE Score of 310+
*Program Code is 3JJ-HJ-32
** The GMAT code for IMBA program is 6QS-5C-55
***The GMAT code for part-time Chinese MBA Program is 6QS-5C-32;
Online Application
The first step in the application process is to apply online through http://mba.sjtu.edu.cn/mba/en/login.html. You need to register on the application system before you can complete and submit your application.
Required Documents
After submitting your online application, please prepare the documents according to the list below and send the scanned documents to [email protected]. After the documents are well received, the admission team would check the documents and short-list the applicants for each round interview.
Documents Required:
1) Official diploma (or notarized certificate) of highest degree. Certificates not in Chinese or English must be accompanied by certified translations.
2) Official university transcript
3) Resume
4) Personal Statement and study plan
5) Two reference letters from the applicant's previous professors or managers
6) Documents of English or Chinese language proficiency (if asked after the interview)
7) GMAT/GRE report (if asked after the interview)
8) Proof of remittance of application fee (RMB 800 or USD 130)
9) Copy of passport
10) A passport photo
Website link: https://mba.sjtu.edu.cn/en/admissions/requirements.html
Guanghua School of Management MBA Admission Requirements
  Application Eligibility
Applicants must hold non-Chinese citizenship.
Previous Chinese citizens, including China mainland, Hongkong, Macau and Taiwan residents, who migrated to foreign countries and now apply to Guanghua MBA as international applicants, must submit effective foreign passports or other foreign citizenship documentary proof that are dated earlier than Nov.30, 2013, and the proof of Chinese citizenship cancellation.
Applicants must hold a bachelor's degree and have relevant work experience.
Competitive GMAT or GRE scores.
Expenses:
1)       Application Fee: Non-refundable application fee of RMB ¥800 (payable online)
Ÿ   Tuition Fee: Full-time MBA: RMB188,000
Ÿ   Part-time MBA: RMB328,000
Ÿ   Double Degree Program: Pay 1st year fees to PKU and 2nd year fees to partner school.
*The above is the fee structure in 2019, the 2020 one will be updated later.
Required Documents
All application documents should be submitted online. A completed application includes:
1) Completed online application form: http://applymba.pku.edu.cn
2) Resume/CV (no more than 2 pages)
3) University degree and certificate
4) University transcript
5)Essays (topics are included in the online application form)
6) Two recommendation letters submitted by referees via online application system
7) Scanned passport page with personal information
8) Official GMAT/GRE score report or Peking University Guanghua MBA On-Campus Entrance Exam score. The Guanghua MBA on-Campus Entrance Exam is an alternative option that Guanghua provides to applicants to substitute GMAT/GRE.
9) Certificate of new HSK Level 6 (total score: 225) or higher (only required for international candidates applying to the Part-Time MBA Program taught in Chinese)
*All above documents can be submitted via http://applymba.pku.edu.cn, and all admitted
students need to mail some of the original documents later.
*Items 2) -6) can ONLY be submitted in Chinese or English, and the application documents
cannot be returned.
GMAT & GRE Code (Country code: CHN)
Program
GMAT code
School
Institution
Global MBA
SVH-D6-03
Guanghua School of   Management
Peking University
PMBA
SVH-D6-18
* Verbal, Quantitative, Analytical Writing and Integrated Reasoning scores should all be included.
*To obtain more information, and to register for the GMAT test, please visit: www.mba.com
| | | |
| --- | --- | --- |
| GRE   code | School | Institution |
| 0618 | Guanghua School of   Management | Peking University |
*To obtain more information, and to register for the GRE test, please visit: www.ets.org/gre
| | | |
| --- | --- | --- |
| Programs | GMAT/GRE | HSK |
| Global MBA   (Full-time) | ü | |
| PMBA   (Part-time) | ü | ü |
*New HSK Test: Level 6 (Listening≥80, Reading≥75, Writing≥70), within 2 years of application deadline
Global MBA: Applicants with competitive GMAT/GRE scores can apply for Global MBA.
l   PMBA: Applicants with competitive GMAT/GRE, and Regular Chinese Test (HSK) scores can apply for PMBA.
Application Procedure
Application File Review
The application files will be reviewed on rolling basis. Once the application file is complete, Guanghua MBA admission committee will review the file and decide whether an interview invitation will be given.
Interview
For 2020 fall intake, there will be five rounds of applications. An interview will be organized after each round. Each candidate will only be invited to interview once on a round basis.
Admission Results
The admission result will be released by email within 1-2 weeks after interview.
Website link: http://www.isd.pku.edu.cn/info/1468/2638.htm
CUHK Business School MBA Admission Requirements
Admission Requirements
Have a recognized bachelor's degree with honors (not lower than second class lower division or B grade) or equivalent professional qualification;
Three years of full-time post-qualification work experience is expected (applicants possess outstanding academic performance and career progression but with less work experience could be considered.)
Fulfill English Language Proficiency Requirement1
Provide a satisfactory GMAT2 or GRE3 score
Notes:
English Language Proficiency Requirement
Submit one of the following original score reports/ certificates for assessment by the program(s) concerned:
A decent TOEFL score (CUHK MBA Code: 7398);
A decent IELTS (Academic Module) score;
GMAT (Verbal, normally not lower than 21);
A degree from a university in Hong Kong;
A degree program of which the medium of instruction is English.
GMAT
The validity period for GMAT score results is 5 years from the test date. Applicants should arrange to send the official GMAT scores to the MBA Programs of The Chinese University of Hong Kong:
Program code for Full-time CUHK MBA: R9H-0W-26
The Mini GMAT Quiz
Challenge yourself! Here are eight real, retired questions:
GRE
The validity period for GRE score results is 5 years from the test date. Applicants should arrange to send the official GRE scores to the MBA Programs of The Chinese University of Hong Kong:
Website link: https://mba.cuhk.edu.hk/programs/full-time/admissions/requirements-schedules/
The University of Hong Kong MBA Admission Requirements
Requirements for admission to the full-time HKU MBA programme in partnership with London Business School and Columbia Business School/HKU MBA with China business concentration:
Recognised bachelor's degree
2. Satisfactory GMAT/GRE score
3. Minimum TOEFL score of 550 (paper-based)/80 (Internet-based) or IELTS band 6.5, with no subtest score lower than 5.5
4. At least two years of postgraduate full-time work experience (as on August 2020)
Website link: https://www.fbe.hku.hk/mba/fulltime/admissions/requirements
Sityu College of Business MBA Admission Requirements
When evaluating an application, we consider various factors (including academic achievements, professional experiences, and personal accomplishments) from a holistic perspective:
An applicant must have a bachelor's degree from a recognized university with an acceptable GPA, or equivalent.
Relevant work experience* is desirable (though not specifically required).
An applicant is expected to have a satisfactory GMAT/GRE score (which can be submitted after the application). For applicants with substantial years of work experience, the GMAT/GRE requirement may be waived on a case-by-case basis.
All shortlisted applicants are required to attend an interview.
* Fresh graduates and those with less than three years of work experience will enrol in the full-time mode of the programme.
Remark: Some applicants may be recommended to take the Concentration Curriculum, especially those without sufficient work experience.
English Proficiency Requirement
Applicants whose entrance qualification is obtained from an institution where the medium of instruction is not English should also fulfill the following minimum English proficiency requirement:
a score of TOFEL 79 (iBT) or 550 (PBT) or 59 (revised paper-delivered test) ; or
an overall band score of 6.5 in International English Language Testing System (IELTS); or
score 450 in the new College English Test (CET6) of Chinese mainland or a pass in the old CET-6 test; or
other equivalent qualifications
Qualified applicants from all over the world are encouraged to apply early. Over the past few years, many international students, including those coming from Australia, Austria, Bangladesh, Canada, Finland, France, Germany, Greece, India, Indonesia, Japan, Korea, Malaysia, Netherlands, Nepal, New Zealand, Norway, Pakistan, Russia, Sweden, Taiwan, Thailand, UK, US, Vietnam, etc. have been successfully admitted and enrolled in the programme.
Website link: https://www.cb.cityu.edu.hk/mba/admissions/