Is a degree in Law offered at Open University of Tanzania? Here is all you need to know if you are planning to join Open University of Tanzania for a Law degree
This programme is designed to enable non-law graduates to train for a career as a legal advises. It satisfies the Academic Stage of training for these professions and provides excellent preparation for the training of legal practitioners. The courses shall be divided into three parts organised into six subparts. Each subpart is equivalent to one half of an academic year in a conventional University. The main materials for each of the subjects shall be called units. Each unit shall cover content materials equivalent to thirty five one hour lecture materials.
The Bachelor of Laws Programme (LLB) is offered through distance with the maximum of Eight years of study.  The main medium of instruction will be through correspondence materials. However, use of ICT will be mainstreamed as complementary and additional delivery technique. To qualify for the award of a degree, a candidate must clear all the three parts of the degree course. A fast student may cover more units and thus be able to finish the course in less than the specified average period for obtaining a degree
Our LLB programme recognises the need to provide an academically challenging degree which will provide you with a sound knowledge of legal concepts and an understanding of the operation of law in society. A wide range of legal and business electives are available and you will be able to use these to study areas relating to your personal, vocational and academic interests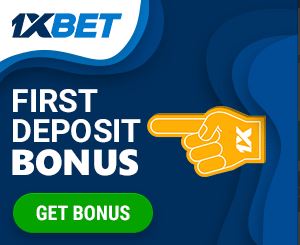 2.0  EDUCATIONAL AIMS OF THE PROGRAMME
2.1  Education Aims & objectives of the Programme
2.1.1  To provide a fundamental knowledge and understanding of the principal features of the legal system and law of Tanzania which meets the requirements set by the Tanzania Legal System for the academic stage of legal training.
2.1.2  To enable students to identify, locate and critically appraise legal materials.
2.1.3  To enable students to apply the principles of law and legal rules to solve and analyse practical problems, and to advise what to do in practical situations.
2.1.4  To teach students how to reason logically, supporting the process with authority.
2.1.5  To provide students with the necessary personal and key skills to enable them to develop as independent, autonomous and reflective individuals and generally as developing professional
2.1.6  Impact students skills to undertake tasks and carry out independent legal research; and
2.1.7  Developed communication skills
3.0 REGULATIONS FOR THE DEGREE OF BACHELOR OF LAWS (LL.B)
3.1  Undergraduate students are prepared for the degree of LLB
3.2  The course has three parts, divided into 6 subparts.  Each subpart comprises work equivalent to one half of an academic year for a conventional university.
3.3  All candidates are required to take at least 42 Units, each unit covering content materials equivalent to thirty five one hour lecture materials, provided that no student shall be allowed to attempt more than 13 units in one academic year and hence graduate in less than three academic years.
3.4  The overall performance in a degree programme is given the following grades A, B+, B, C, D and E.  For averaging purposes these grades have the values of 5; 4; 3; 2, 1 and 0 points respectively.  The pass mark in each of the courses will be C.  The mark for absolute fail shall be E.
3.5  All marks for course Units and written examinations shall be adjusted before amalgamation, such adjustment being made by the Departments concerned.
3.6  A Candidate failing in not more than half of full courses shall be required to supplement, provided the overall average mark is not less than 1.6.
3.7  Students can proceed to the next part in the subjects they have passed while they are clearing the subjects they have not passed.
3.8  The final LLB degree shall be graded as First Class, Upper/Lower Second Class and Pass.
3.8.1 The pass categories shall be awarded as follows:
3.8.1.1 First Class with overall average of 4.4 – 5.0
3.8.1.2 Upper Second Class with overall average of 3.5 – 4.3
3.8.1.3 Lower Second Class with overall average of 2.7-3.4
3.8.1.4 Pass with overall average of 2.0 – 2.6.
3.8.1.5 In each case the average point shall be calculated on the basis of rounding to one decimal place e.g. 3.39 shall be taken as 3.4.
3.8.2 For a candidate to complete the degree programme has to take the courses in the following manner:
3.8.2.1 SYLLABUS FOR THE LL.B. DEGREE OF THE OPEN UNIVERSITY OF TANZANIA
PART ONE SERIES SIX CORE (FOUR LAW CORE COURSES & TWO NON-LAW COURSES)          
| | | | | |
| --- | --- | --- | --- | --- |
| OLW 100: | Series (Core) | | Units | Credits |
| OLW 101: | Constitutions and Legal Systems of East Africa | (core) | 3 | 30 |
| OLW 102: | Criminal Law and Procedure | (core) | 3 | 30 |
| OLW 103: | Law of Contract | (core) | 3 | 30 |
| OLW 104: | Legal Method | (core) | 3 | 30 |
| OCP 100: | Introduction to Computer | (Core) | 1 | 10 |
| OCP 017: | Communication Skills | (Core) | 1 | 10 |
PART TWO SERIES FOUR CORE COURSES
| | | | | |
| --- | --- | --- | --- | --- |
|  OLW 200: | Series (Core) | | Units | Credits |
| OLW 201: | Administrative Law | (core) | 3 | 30 |
| OLW 202: | Law of Evidence | (core) | 3 | 30 |
| OLW 203: | Land Law | (core) | 3 | 30 |
| OLW 204: | Law of Tort | (core) | 3 | 30                |
  Plus one Elective course drawn from 300 series
  PART THREE SERIES
Four Core Subjects Plus one elective drawn from 300 series
| | | | |
| --- | --- | --- | --- |
| OLW 300:   Series (Core) | | Units | Credits |
| OLW 301:   Jurisprudence | (core) | 3 | 30 |
| OLW 302:   Civil Procedure | (core) | 3 | 30 |
| OLW 303:   Research Methodology and Research Paper | (core) | 3 | 30 |
| OLW 309:   Public International Law | (core) | 3 | 30 |
Plus one elective course drawn from 300 series
ELECTIVE SUBJECTS FOR LL.B STUDENTS DOING PART TWO
 AND PART THREE SERIES
| | | | | |
| --- | --- | --- | --- | --- |
| | | | Units | Credits |
| OLW 304: | Commercial Law | (elective) | 2 | 20 |
| OLW 305: | Conflict of Laws | (elective) | 2 | 20 |
| OLW 306: | Constitutional Law | (elective) | 2 | 20 |
| OLW 307: | Criminology and Penology | (elective) | 2 | 20 |
| OLW 308: | Family Law | (elective) | 2 | 20 |
| OLW 310: | Islamic Law | (elective) | 2 | 20 |
| OLW 311: | Labour Law | (elective) | 2 | 20 |
| OLW 312: | Legal Aspects of International  Trade and Investments | (elective) | 2 | 20 |
| OLW 313: | Public Enterprises and Co-operatives | (elective) | 2 | 20 |
| OLW 314: | Succession and Trusts | (elective) | 2 | 20 |
| OLW 315: | Tax Law | (elective) | 2 | 20 |
| OLW 316: | Intellectual Property Law | (elective) | 2 | 20 |