LATEST
Actuaries are professionals who pursue actuarial science or statistics and combine professional courses such as CFA or actuarial science professional certification to become qualified...
In Dubai/UAE, Monitoring and Evaluation (M&E) officers are not as many as accountants or finance professionals, but there is a sizeable number of them...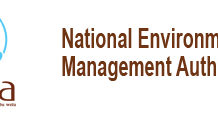 National Environment Management Authority (NEMA) is a government parastatal, whose mandate is to ensure the general environment is clean through clear policy on waste...
Computer Science degree is one of the best degree programs to pursue in Kenya. The course is popular and will continue to be marketable...

Chinhoyi University of Technology offers the following undergraduate and postgraduate courses SCHOOL OF NATURAL SCIENCES AND MATHEMATICS Bachelor of Science (Hons) degree in Physics with Majors...