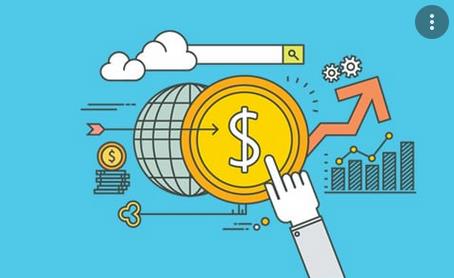 With 1,000 views, AdSense will generate $0.20 to $1 in India. To be honest, you don't expect much when your blog gets traffic from India. But for blogs with traffic from USA and Europe,1000 views can generate even $3.There are bloggers who earn as little as $0.10 per 1000 views especially if most of their traffic is fake or originates from social media.
The income from AdSense depends on Geographical location of traffic, niche, type of traffic and specific keywords used on posts.Ad placement also contribute to the amount of money you earn.
Traffic from India generates the lowest amount of money while that from USA, UK, Canada, South Africa, Australia, Germany and other developed countries pull in more income. Your target as a blogger is to get traffic from those regions. In order to do so, avoid registering blogs with .in, go for blogs with .com extension and post content targeting developed countries. At Bluehost, they provide free domain registration for new clients.If you wish to register a domain for fre,click here and register one at Bluehost
The best niches that will generate more than $1 per 1000 views in India are:
Loans
Insurance
Web Hosting
Personal Finance
Pets
Make money online
Health
Education
Business
SEO
If you focus on those niches, you'll earn good money but if you go for news,gossip,entertainment and politics niches, you'll make as low as $0.10 per 1000 views.
1000 views attract approximately 20 clicks. Each click pays $0.01 to $0.05 in India. Assuming that the average cost per click is $0.03, it means 1000 views pays $0.6 from AdSense in India.
While you want to the most out of the traffic, ensure that the banners are placed within and above the posts. Header banners attract high CPC adverts, same as adverts between posts.
Traffic from social media is weaker than organic traffic. In order to earn more, make sure your keywords are right and they rank well on search engines like Google. With this strategy, you're assured of earning $1 per 1000 views.