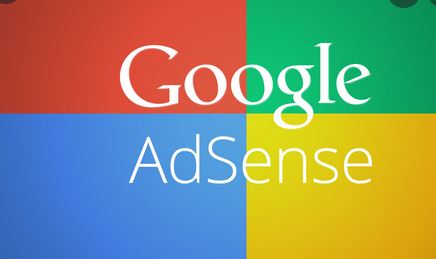 AdSense pays $0.01 to $50 per click, but the income depends on several factors. The average cost per click is currently $0.10.
The amount of money earned from AdSense depends on the following factors:
Geographical location of the traffic
The pay per click amount in USA, Canada, UK and other developed nations is higher than for countries in Africa and India. For instance, in USA CPA for AdSense ranges between $0.10 and $1000 while in Africa, it's between $0.001 to $0.20.It's only South African traffic that has high CPC among African countries.
As a blogger, if you want to earn more per click, your content should target USA traffic and traffic from developed nations.
Organic traffic attract high pay per click adverts. Social traffic is not as good as organic traffic. It's from organic traffic that you can earn over $50 per click. Social traffic will generate as low as $0.01 per click.
Pay per click is also determined by the niche. Some niches like entertainment, news and politics attract the lowest paying adverts. Some of the highest paying niches are:
Law–$0.5 to $10 per click
Web Hosting–$0.5 to $1 per click
Loans–$0.40 to $50 per click
Banking–$0.2 to $20 per click
Insurance–$0.30 to $100 per click
Annuity–$1 to $1000 per click
Health–$0.20 to $1001 per click
AdSense Pay Per Click by Country
| | | | |
| --- | --- | --- | --- |
| Country | Average CPC Rate | Maximum CPC Rate | Average CTR |
| United States (US) | 0.16 – 1$ | >15$ | 2-3% |
| Canada | 0.30 – 7$ | >17$ | 2% |
| United Kingdom (UK) | 0.33 – 3$ | >9$ | 1-2% |
| Germany | 0.40 – 1$ | >11$ | 1-3% |
| Thailand | 0.30 – 1$ | 6$ | 2% |
| Japan | 0.20 – 0.80$ | 4$ | 3% |
| United Arab Eimrates (UAE) | 0.15 – 3$ | 11$ | 4% |
| Switzerland | 0.20 – 1$ | 6$ | 3% |
| Italy | 0.10 – 0.50$ | 3$ | 1-3% |
| South Korea | 0.15 – 1$ | 4$ | 1-3% |
| Singapore | 0.15 – 0.90$ | 5$ | 1-2% |
| Malaysia | 0.6 – 0.60$ | 2$ | 2% |
| Qatar | 0.6 – 0.70$ | 3$ | 3% |
| New Zealand | 0.10 -0.40$ | 3$ | 4% |
| Kuwait | 0.30 – 2$ | 14$ | 4% |
| Spain | 0.10 – 0.60$ | 2$ | 3-4% |
| Ghana | 0.10 – 0.30$ | 1$ | 3% |
| Zambia | 0.05 – 0.30$ | 1$ | 4-5% |
| Saudi Arabia | 0.10 – 1$ | 7$ | 3-4% |
| Turkey | 0.10 – 0.50$ | 2$ | 3% |
| India | 0.10 – 0.45$ | 3$ | 3-5% |
| Cameroon | 0.05 – 0.30$ | 2$ | 3% |
| Brazil | 0.10 – 0.50$ | 1$ | 2-3% |
| Netherlands | 0.06 – 0.70$ | 2$ | 2% |
| Indonesia | 0.06 – 0.38$ | 1$ | 2-3% |
| Bangladesh | 0.05 – 0.30$ | 1$ | 4% |
| Philippines | 0.03 – 0.25$ | 1$ | 3-5% |
| China | 0.05 – 0.80$ | 6$ | 2-3% |
| Brunei | 0.04 – 0.23$ | <1$ | 5% |
| Afghanistan | 0.03 – 0.15$ | <1$ | 4-5% |
| Palestine | 0.02 – 0.10$ | <1$ | 4% |
| Oman | 0.03 – 0.12$ | <1$ | 2-3% |
| Lebanon | 0.03 – 0.08$ | <1$ | 3-4% |
| Hong Kong | 0.05 – 0.55$ | 5$ | 3% |
| Sri Lanka | 0.02 – 0.30$ | 2$ | 1-2% |
| South Africa | 0.02 – 0.20$ | 1$ | 5-6% |
| Jordan | 0.03 – 0.40$ | 2$ | 2-3% |
| Ecuador | 0.03 – 0.20$ | 1$ | 2% |
| Ukraine | 0.03 – 0.15$ | 1$ | 3% |
| Egypt | 0.01 – 0.35$ | 1$ | 3-4% |
| Algeria | 0.01 – 0.30$ | 1$ | 4% |
| Russia | 0.02 – 0.50$ | 3-5$ | 1-2% |
| Pakistan | 0.01 – 0.10$ | <1$ | 5-6% |
| Iran | 0.02 – 0.20$ | 1-2$ | 3-4% |
| Ethiopia | 0.02 – 0.10$ | <1$ | 3-4% |
| Azerbaijan | 0.02 – 0.10$ | <1$ | 4% |
| Sudan | 0.01 – 0.10$ | 1$ | 3-4% |
| Somalia | 0.01 – 0.06$ | 1$ | 4% |
| Libya | 0.01 – 0.08$ | 1$ | 2-3% |
| Burundi | 0.01 – 0.10$ | 1$ | 3% |
| Myanmar (Burma) | 0.00 – 0.05$ | <0.50$ | 3-4% |
| Zimbabwe | 0.03 – 0.15$ | 1$ | 3% |
| Yemen | 0.03 – 0.20$ | 1$ | 2-3% |
| Vietnam | 0.05 – 0.50$ | >1$ | 3-4% |
| Trinidad & Tobago | 0.10 – 1$ | 10$ | 2-4% |
| Taiwan | 0.10 – 0.50$ | 3$ | 2% |
| Syria | 0.02 – 0.10$ | 1$ | 3% |
| Sweden | 0.06 -0.20$ | 1-2$ | 3% |
| Romania | 0.08 – 0.35$ | 2$ | 2-3% |
| Portugal | 0.05 – 0.50$ | 3$ | 3% |
| Poland | 0.10 – 0.50$ | 1$ | 2% |
| Norway | 0.10 – 0.45$ | 1$ | 2-3% |
| Nigeria | 0.10 – 0.40$ | 1$ | 2-3% |
| Nepal | 0.05 – 0.25$ | 1$ | 3% |
| Morocco | 0.08 – 0.50$ | 1$ | 2-3% |
| Mexico | 0.10 – 0.50$ | 1-2$ | 3-4% |
| Kenya | 0.01 – 0.22$ | 1$ | 3% |
| Israel | 0.10 – 0.36$ | 1$ | 2% |
| Ireland | 0.12 – 0.45$ | 3$ | 2-3% |
| Iraq | 0.01 -0.10$ | 1$ | 3% |
| Hungary | 0.10 – 0.47$ | 1$ | 2-3% |
| Greece | 0.04 – 0.10$ | 1$ | 3% |
| France | 0.10 – 0.50$ | 2$ | 2-5% |
| Finland | 0.07 – 0.20$ | 1$ | 1-2% |
| Denmark | 0.10 – 0.40$ | 1$ | 3% |
| Czech Republic | 0.06 – 0.18$ | 1$ | 3% |
| Australia | 0.15 – 1$ | 3-5$ | 2-3% |
| Austria | 0.10 – 0.60$ | 2$ | 3% |
| Argentina | 0.04 – 0.30$ | 1$ | 4-5% |