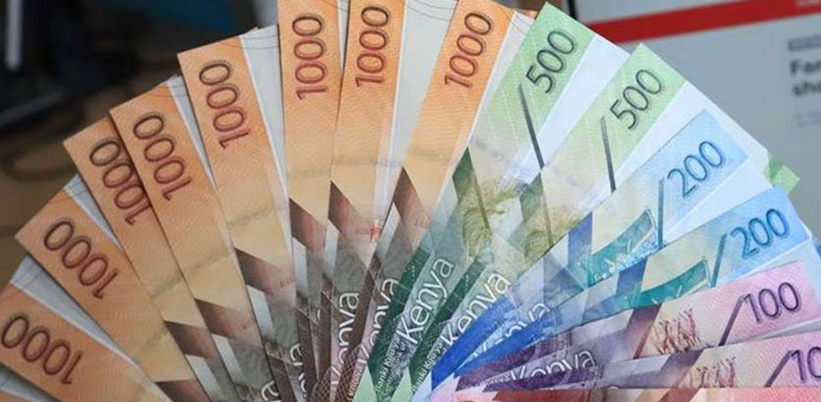 There are several small profitable businesses to start with Ksh20, 000 in Kenya that can make you a millionaire. Capital of Ksh20, 000 isn't hard to get, even a college going student can get it.
You can either do online or off-line business depending on your passion. First, we will start by discussing profitable online businesses to start in Kenya with Ksh 20,000 then cover those you can start offline for Ksh20,000 or less. But the business should strictly be profitable.
ONLINE BUSINESSES TO START WITH KSH20, 000 IN KENYA
Nowadays, blogging is a very profitable business in Kenya. There are bloggers earning up to Ksh3 million per month. Starting a blog costs Ksh 3,000 to Ksh15, 000.If you're a graduate, this is something you should pursue.
A blog should contain the following sections:
A domain name
Web hosting
WordPress website
Most bloggers in Kenya host their sites at Bluehost because it gives free domains for new clients. They offer the best web hosting services as well. To get your free domain name from the company,click here to visit Bluehost website and register one
You will spend Ksh 300 per month for web hosting or Ksh5,000 per year.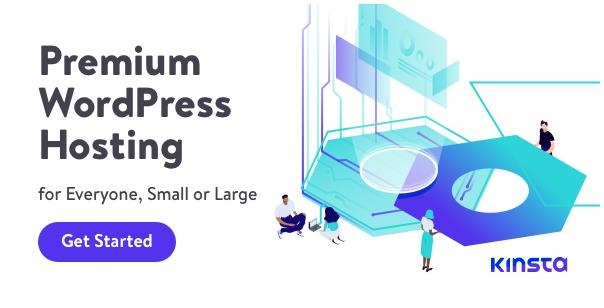 Bloggers earn money through affiliate marketing, AdSense,AdSense alternatives or by direct advertisements. AdSense is the most popular ad network in Kenya followed by MGID.I will encourage you to register with MGID and start making money immediately, click here to register for free
Earning from blogging depends on your efforts. The more traffic your blog gets, the more money you make.With 1 million views, AdSense will generate Ksh 80,000 to Ksh150,000.
YouTubers are well paid in Kenya. Just like blogging, they make money through AdSense. Creating a YouTube channel is free but you need internet and a good camera in order to produce as many videos as possible. You are eligible to make money from AdSense when your channel is 1 year old, has 1000 subscribers and has gained over 4000 watch hours. Ensure that you produce high quality videos.
For every 1,000 views, you'll be making more than Ksh90.The RPM for YouTube in Kenya is $0.30 to $1.50.
Offer web design services
If you know how to create websites especially by using WordPress, launch the business online. Over 1,000 websites are designed in Kenya daily.You only need a website and social media pages in order to get customers. Web design business will need a capital of less than Ksh 20,000.
Web hosting business is extremely profitable. This is business that generates recurring income. You don't have to register a company because the process is tedious, identify a good web hosting company with reseller hosting package and buy the package. Kenya Website Experts offers reseller hosting plans for as low as Ksh 3,499 per month. Buy the package, create a website and start offering web hosting services. This business is ideal for people who are already doing web design services. It's also good for those who don't have huge budget to own their own servers. To get one of the plans from Kenya Website Experts,click on this link
If you get more than 1000 clients, move from Kenya Website Experts and start your own hosting company with servers in USA.You can use Amazon or Google servers.
Another business you can do in Kenya is to sell betting tips. You need a blog plus social media pages which you will use to sell your tips. To create a blog, you need Ksh 5,000 only.I will refer you to HostPinnacle for domain registration and web hosting services. The company charges Ksh 1,999 per year for web hosting services.Follow this link to learn more about the company
With a busy blog, you'll make over Ksh100, 000 every month by selling betting tips. The capital required to start the business is less than ksh20, 000.
Sell products on social media
Social media provides a platform to sell your own products. Start Facebook pages and Instagram accounts to sell your products. There is no cost associated with starting these pages.
Take pictures of your products and post them on social media. I am sure you'll eventually succeed if your marketing skills are good.
Offer data analysis services
For statisticians, mathematicians and any other person who knows how to analyze data, data analysis is the best business to start online. Your clients will be university students and research firms.
OFFLINE BUSINESSES TO START WITH KSH20,000.
The cost of starting shoe shining business is less than Ksh 20,000.in some areas, you'll require even less than Ksh 10,000.
One can make more than Ksh 3,000 daily from this business. The most ideal areas to operate shoe shining business is Nairobi, Mombasa, Kisumu and Eldoret.
Even without enough capital, you can comfortably start a grocery shop. You need a table and stock. The capital can be as low as Ksh 10,000.
Small scale mitumba business is suitable for Kenyans with small capital. With Ksh20, 000 as capital, you'll start this kind of business anywhere in Kenya. There are no license requirement for this business.
You can also decide to be a hawker. Hawk umbrellas, bottled water, groundnuts etc.A capital of Ksh10, 000 is enough to start this kind of business.
There are many people selling honey and groundnuts in Kenya nowadays. Groundnuts can be processed in the house with a machine that you'll buy for less than Ksh 10,000.One KG of honey is purchased at Ksh600 and sold at Ksh800 to Ksh1000 while half a kg costs Ksh250 and is sold at Ksh500.
You need a capital of about Ksh15, 000 to start the business. Make sure you have Facebook pages to market your products.
Sell samosa, sausages and boiled eggs
Many people undermine those selling samosa and boiled eggs without knowing these things are profitable. Even if the capital for starting the business costs less than Ksh20, 000, profits can go as high as Ksh3, 000 per day.
Buy a machine for cleaning sofa sets, carpets and homes. The tools for these jobs will cost below Ksh20, 000.
The work of cleaning homes can make you a millionaire. I know of people who started small but they have over 1000 clients within Nairobi.
Operate a salon/barbershop
One of the businesses to start from home is a barbershop. The products will cost less than Ksh5, 000.Use your house to do the job. You can start by serving your neighbours.Later, look for a house to operate your business from.
Printing and photocopy services
If you are living near a university, college or any training institution, buy machines for printing and photocopy services. Small photocopy and printing machines will cost less than Ksh20, 000
Nowadays kienyeji kitchen are hot cakes. The good thing is that you don't need a lot of capital to start the business. You can start with Ksh10, 000, buy 100 chicken and sell them after 3 months. You'll buy one chicken for Ksh 200 and sell the same for Ksh 1000.
Broilers are also good and the advantage they have over kienyeji chicken is that they mature fast. A capital of less than Ksh20, 000 is enough to start the business.
Less than Ksh20, 000 is the capital for starting movie shop business. Movie shop business generates over Ksh 500 per day.
Car wash business can be started at a particular place but you can operate a mobile car wash business if your capital is not enough.
Juice blending business is also a profitable business. The machine for blending juice costs less than Ksh 10,000.Sell the juice along the streets, within your estates or online.
Sell women handbags and clothes online
By using Facebook, WhatsApp and Instagram, you'll succeed in selling products online. Women handbags and clothes are the most profitable.
Cake bakes and sell them online and offline for birthday and wedding events. The capital for this business is less than Ksh20, 000.
People need hot mandazi and chapati.You need cooking oil, sufuria and flour to start the business. Capital is less than ksh 10,000.The business does not generate losses.
Buy Pishori rice for Ksh5, 000 and sell for Ksh10, 000.The business is operated online. Once someone makes an order, you deliver as a parcel. But payment must be done before delivery is done.
Sell roasted and boiled maize
If you don't mind, start selling roasted and boiled maize along the road. The capital can be as low as Ksh1, 000.
Farming is also a business to start with small capital.Plant crops like Sukuma wiki, cabbages,tomatoes,sugar cane and avocado.You don't require millions in order to start the business.