Florida State University freshman Daneilia Sparks moved into her new home in Dorman Hall with a huge smile on her face and big hopes for the next four years as a Seminole.
Sparks is one of 419 students who arrived on campus June 17 after receiving a highly sought-after spot in FSU's Center for Academic Retention and Enhancement (CARE).
"I already feel at home and I love it," said Sparks, a biomedical engineering major from Jacksonville, Fla. "I can't wait to see what's next and start exploring campus."
This year, CARE received almost 5,000 applications for just over 400 coveted spots in this year's cohort. It's no surprise the nationally recognized department has been gaining popularity with its incredible success in helping first-generation and underrepresented students make a smooth transition to college life.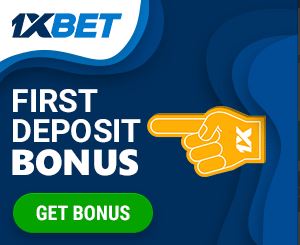 CARE's phenomenal first-year retention rate of 97 percent, along with its 81 percent six-year graduation rate, are the result of providing first-generation students with the necessary tools, resources and support network they need to flourish in the collegiate environment.
The seven-week CARE Summer Bridge Program helps students like Sparks transition from high school to a large campus environment by providing an early move-in date for easier acclimation, along with group activities managed by peer ambassadors who have already gone through the program.
"We try to make the campus feel smaller so they can connect with others from similar backgrounds," said Tadarrayl Starke, director of CARE. "Students get an opportunity to engage with an ambassador who may understand what it's like as a first-generation college student and will help them learn what it takes to be a successful student."
CARE students participating in the Summer Bridge Program from June 17 to Aug. 5, receive a head start on their college experience, a comprehensive orientation and academic support. They also take seven or eight credit hours during Summer Session C.
"We help students become more familiar with campus, understand how to study at a college level and get used to the academic rigor of Florida State," Starke said. "We try to give them information to become very well rounded and learn how to be a great student and a great leader at FSU."
The Summer Bridge Program eases the transition into the fall semester, when about 40,000 students will flood FSU's campus. This can cause anxiety for new students and provide a less welcoming environment.
Sparks' first day move-in worries were alleviated because of CARE.
"I would have been so stressed the first day," Sparks said. "But CARE made moving onto campus and transitioning really easy for everyone. The CARE staff was so helpful and supportive and really made all of us feel welcome."
Now instead of being afraid, Sparks is ready to get started on her college experience and plans on taking full advantage of all FSU has to offer, while attending as many football games as possible in the process.
She also plans to become a CARE ambassador and is confident that with the support of the department, the next four years will be smooth sailing.
CARE students move into their new home (Photo by Susan Hansen)
That's because, CARE's support does not end with the conclusion of the summer semester. CARE students remain active with the department the entire time they are at Florida State. They attend general meetings, learn about opportunities for undergraduate research and national fellowships and continue building life skills throughout their entire collegiate careers and beyond.
This was true for Rashard Johnson, a senior gradating this summer and a CARE ambassador. He has served as an orientation leader and president of the Black Student Union and was selected as FSU's Homecoming Chief last fall.
"CARE provided the foundation for everything I did on campus and everything I plan to do in the future," said Johnson, a sports management major from Miami. "It gave a kid from the inner city a chance to showcase different talents and grow in many different areas."
The support and the family atmosphere set Florida State apart from other campuses, Johnson said and advises new CARE students to use all of the resources offered on campus.
He plans to pursue a master's degree after graduation this summer and said that none of his success would have been possible without CARE.
"I don't think I would have been able to reach my goals alone," Johnson said. "CARE helped me in ways I can't even explain. Without it, I wouldn't be the student I am today."
Johnson is one of many of CARE's success stories. Since 2000, almost 5,500 students have enrolled in their programs. During the 17-year span, the average GPA after CARE students' first term of college is 3.1.
"I believe CARE is so successful because we don't just focus on their transition during the Summer Bridge Program," Starke said. "In CARE, we provide support from the time they arrive until the time they walk across the stage at graduation. We strive to build family and community, and connect students to opportunities throughout campus to help them realize their fullest potential for academic and personal success."
Over the years, CARE students have been selected for prestigious academic awards, including 2006 Rhodes Scholar Garrett Johnson, 2012 Fulbright Scholar Sandy Noel, 2012 Truman Scholar finalist Jesid Acosta and 2017 Boren Scholar Rayne Neunie.
CARE students also have distinguished themselves among the university's elite student scholars, including Student Body Vice President Stacey Pierre and FSU Student Alumni Association President William Whitmire.