Oil and gas is one of the most marketable courses in Nigeria and among the best courses in Africa. The course is very good for people who want to work in the oil industry, which is booming.
There are over 200 oil and gas companies recruiting graduates every day.In addition, this skills will get you a job in countries like Saudi Arabia, UAE and Dubai where you will earn twice what normal degree holders earn.
Some of the best companies for oil and gas engineering course include:
Addax Petroleum http://www.addaxpetroleum.com/operations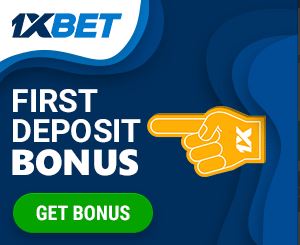 2 Chevron http://www.chevron.com/countries/nigeria/default.aspx
3 Conoco Philips http://www.conocophillips.com/
4 Total http://www.ng.total.com/
5 ExxonMobil http://www.exxonmobilafrica.com/Africa-English/PA/Operations/AF_OP_Nigeria.asp
6 Hardy Oil & Gas Plc http://www.hardyoil.com/Assests/nigeria_main.htm
7 Nexen Inc http://www.nexeninc.com/Operations/West_Africa/Nigeria.asp
8 Petrobras http://www.petrobras.com/
9 Shell http://www.shell.com/home/content/nigeria
10 Statoil http://www.statoil.com/
11 Afren Energy Resources http://www.afren.com/default.asp
12 Camac (Allied Energy Resources) http://www.camacholdings.com/contact/index.html
13 Conoil http://www.conoilplc.com/index-2.html
14 Equator Exploration Limited http://www.equatorexploration.com/operations/nigeria.aspx
15 Express Petroleum & Gas Ltd 11 Alhaji Babatunde Jose Street Victoria Island (234 1 261-5115)
16 Dubri Oil Limited 8 Gabaro Close Victoria Island
17 Amni International Petroleum Development Company Ltd http://www.amnipetroleum.com/index.htm
18 Famfa Oil http://www.famfa.com/
19 Nigerian National Petroleum Corporation http://www.nnpcgroup.com/
20 Nigerian Petroleum Development Company Ltd http://www.npdc-ng.com/in
When it comes to salary, Oil industry is the leading in terms of compensation. The average salary for oil and gas engineer in Nigeria is $1,500 per month. This amount, however, increases with time based on years of experience and rank.But in order to be paid well,you have to study in top universities in UK,Australia,Canada and USA where quality thrives.