University of Windsor Civil Engineering (optional Co-op) Admission Requirements and Acceptance Rate
If you are planning to join the University of Windsor for Civil Engineering Course, here are admission requirements and acceptance rate
Bachelor of Applied Science in Civil Engineering
As a civil engineer, you will play a critical role in designing, upgrading, and maintaining infrastructure. Civil engineering is one of the broadest areas of engineering practice, and includes multiple fields of practice, such as structural analysis and design, roadways and smart transportation innovations, bridges and superstructures, municipal works, geotechnical applications, hydraulics and waterways, and much more.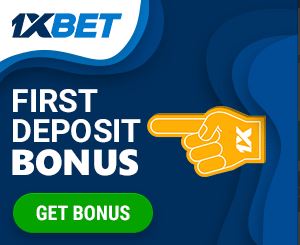 One of the broadest, most versatile engineering degrees available
Involves the application of skills and technological know-how to the design, construction, implementation, renewal and sustainability challenges facing our built environment
Program Description
The Department of Civil and Environmental Engineering offers two separate degree programs: Civil Engineering and Environmental Engineering. Both programs are similar in many respects, but each offers its own unique strengths.
If you choose to specialize in civil engineering, after first year, you will take such courses as structural analysis, soil mechanics, the mechanics of deformable bodies, fluid mechanics, construction management, transportation, as well as how to design structures composed from wood, concrete and steel. These will serve as a broad base to establish a career in the many different areas related to civil engineering.
Course Descriptions – Civil and Environmental Engineering
Faculty – Faculty of Engineering
Department – Civil and Environmental Engineering
Admission Requirements
Minimum admission average of 74%
Secondary average of 74%
Mean admission average of 86%
Students in all programs take a common first year.
ENG4U, MHF4U, SCH4U and SPH4U required. MCV4U is strongly recommended.
Engineering second average is the average of all math and science courses except biology.
Career Tracks
Civil Engineering graduates are employed in a wide arrange of fields, including:
State-of-the-art manufacturing and production
Business
Government
Systems design/operation/building/maintenance
Consulting
Transportation
Pollution control and prevention
Advanced computing and communications
Medicine and medical technology
Bio-based engineering
Research and development
Structural design
Failure analysis
Construction and infrastructure renewal
Scheduling and optimization
Automotive industry
Environmental protection
Project, process and systems management
Robotics and advanced electronics
Power generation and distribution
Design/analysis for new or rehabilitated structures and systems
Overseeing municipal operations
Learn More
Calendars
Civil Engineering (BASc) (with optional Co-op)