The cost of hosting a website in Kenya range between Ksh 1,500 and Ksh 50,000 per year. There are several types of hosting which accommodate websites with separate demands. Nearly 90% of websites in Kenya are hosted by shared hosting plans, which cost between Ksh1,000 and Ksh 3,000 per year.
If you are just starting your blog, the best place to host it is shared hosting because it doesn't demand a lot of resources. I will suggest that you get hosted by the two companies:
Kenya Website Experts
HostPinnacle
Kenya Website Experts
Kenya Website Experts is the best web hosting company in Kenya, it can host any kind of website, be it e-commerce, busy blog or company website. For a new blog, go for starter plan that costs Ksh2,100 per year. To choose the plan,click on this link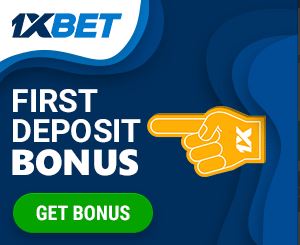 Once you select the plan, the company will require that you create a free account. Go ahead and make the payment through MPESA.The payment method will be provided from the invoice you'll generate.
In case your blog becomes popular, you can upgrade to VPS or Dedicated Server hosting. You can follow this link to see all types of hosting provided by Kenya Website Experts.
Kenya Website Experts will host blogs with traffic in excess of Ksh1 million per month.
HostPinnacle
HostPinnacle is also an excellent web hosting company. It's a Kenyan owned company which is also cheaper than Kenya Website Experts. Hosting a new blog at HostPinnacle will cost you Ksh1,500 per year. The starter plan is the best for you. To choose the plan,click on this link
There are also two other plans for viral website hosting. A blog with above 300,000 visitors can be hosted by Executive plan that costs Ksh10,000 per year.
HostPinnacle is good for hosting small and medium blogs.
Bluehost is situated in USA but is hosting more than 1,000 Kenyan blogs. The blog hosts small, medium and viral websites. If your website gets more than 1 million visitors per month, this is the most ideal web hosting company for you.
To start hosting your website at Bluehost,first visit the company's website by following this link,then create a free account.
It will cost you as little as Ksh 4,000 per year to host a website at Bluehost.
Kinsta is ideal for viral websites. Blogs like Fixusjobs, Venas News and Victor Matara are hosted by Kinsta.This is the only hosting company that will sustain traffic of up to 100 million. If you anticipate that your blog will go viral, you better migrate it to Kinsta.Hosting at Kinsta is as little as Ksh3,000 per month. To check all the plans by Kinsta,click on this link
Website hosting costs depend on the traffic a website receives and the amount of resources it consumes. A website receiving 1,000 to 10,000 daily page views will be hosted at Ksh 2,000 per year. If your site starts getting over 20,000 page views per day, then be prepared to pay at least Ksh3,000 per month on hosting. Websites like Tuko,Nation and Standard spend up to Ksh500,000 per month on hosting, but they earn more than Ksh3 million, which is enough to pay for hosting, workers and other expenses.