There are specific web hosting companies which are ideal for high traffic websites, they own servers which can sustain 500,000 to 10 million visitors per month. When your website receives over 500,000 visitors monthly, Shared Hosting plans won't sustain the traffic, you will be required to upgrade to VPS or Dedicated Servers. But as you upgrade, consider the costs, how reliable is the company and their customer support. It should also have enticing features like free migration, free SSL certificate, daily backups and 30-day money back guarantee.
Below is a list of the best high traffic web hosting companies in the world:
Kinsta is so far the best web hosting provider for heavy traffic sites. They charge as low as $35 per month for 25k visits and $1,650 per month for 2.5 million monthly visits.Most bloggers are hosting their websites at Kinsta.To learn more about their pricing,click here to visit Kinsta website
You are allowed to pay monthly or annually.If you pay annually, they will give a discount of two months.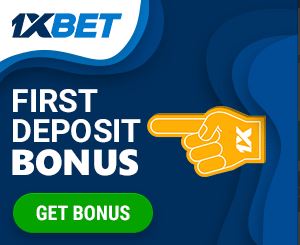 Kinsta provides free website migration and 30-days money back guarantee

For high traffic, Dedicated Server plans are ideal.A2 Hosting provides Managed and Unmanaged Dedicated Hosting. Their pricing starts at $155.99 per month. The servers can handle up to 50 million monthly visits.
Among the main features include:
Free SSL Certificate
Free Imunify360 Security Suite
Free CloudLinux OS
Free & Easy Site Migration
Money-Back Guarantee
To learn more about all plans by A2 Hosting and their features,click on this link and visit their website
Liquid Web offers dedicated server hosting for websites with high traffic.Their plans cost from as little as $149.25 per month. The servers are so powerful that they can handle 100 million visits per month.
To learn more about the plans and hosting features,follow this link to visit Liquid Web
Below is the comparison of Liquid Web with Hostgator and GoDaddy
| | | | |
| --- | --- | --- | --- |
| As of July 31st, 2020 | Liquid Web | Hostgator | GoDaddy |
| Uptime SLAs | 100% | 99.9% | 99.9% |
| 24/7 On-site Support via Phone/Chat/Email | | | |
| Built-in Backup Drives | | | |
| Off Server Backups By Default | | | |
| Root Level | | | |
| Multi-level DDoS Protection | | | |
| Term Required for Advertising Price | | | |
| Fast SSD Storage | | | |
| RAM | 16GB | 8GB | 16GB |
| Starting at (monthly) | $199/mo | $179/mo | $254/mo |
| Full Management | $20/mo | $10/mo | $130/mo |
| Dedicated Total Cost | $219/mo | $189/mo | $384/mo |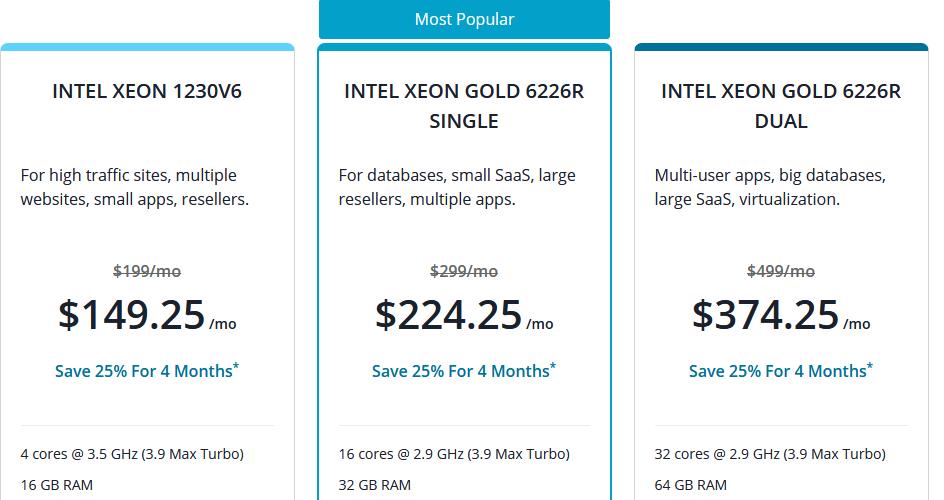 Another good hosting company for high traffic sites is Accu Web hosting which charge as low as $103 per month.It has powerful severs with zero downtime. Your website will not experience any traffic related issues.Accu Web Hosting does not have hidden charges.
Dedicated, WordPress and VPS are among the best types of hosting for high traffic at Accu Web Hosting.To learn more about the pricing and features,visit Accu Web hosting via this link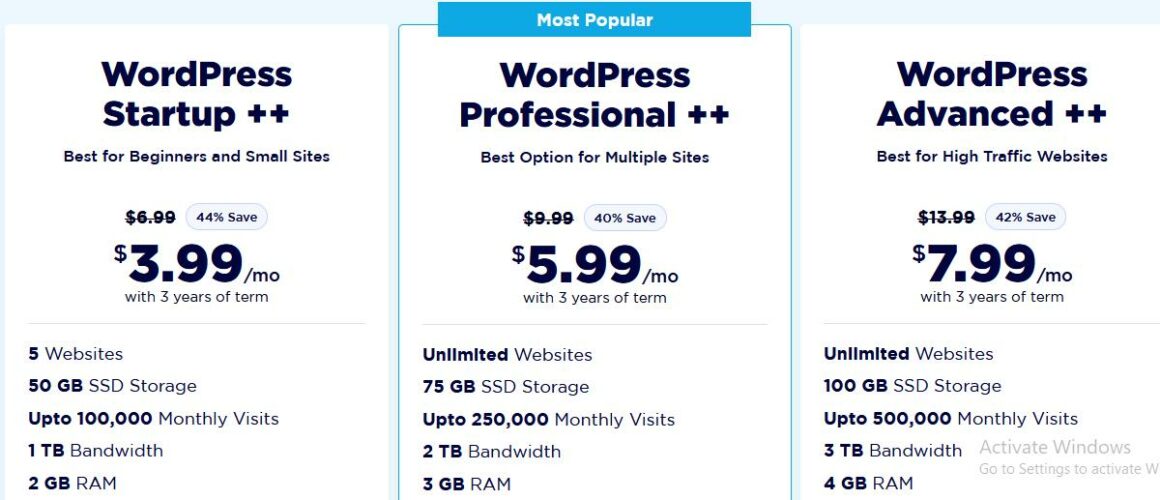 HostArmada is ideal for small, medium and high traffic websites. If you are creating a new blog, host it at HostArmada such that when it becomes big, you don't have to migrate it to another hosting company.
The hosting plans offer the following main features:
Free backups
Free SSL
Malware Scan
Free Website Migration Service
7 Days Moneyback Guarantee
No Cancellation fees in case you don't like their service
Their dedicated hosting plans cost from $122.93 per month, they are the best for sites getting millions of visitors monthly. To learn about HostArmada,visit their site via this link
For high traffic sites, you can pay as little as $54 per month at Cloudways.This Company is regarded as the best for sites with frequent traffic spikes.
You will get free SSL certificate, 24/7/365 Support, Regular Security Patching, SSH and SFTP Access, Free Migrations, Automated Backups.
You have the option of choosing servers at Digital Ocean,AWS or Google Cloud.To see the pricing for all these servers,visit Cloudways website here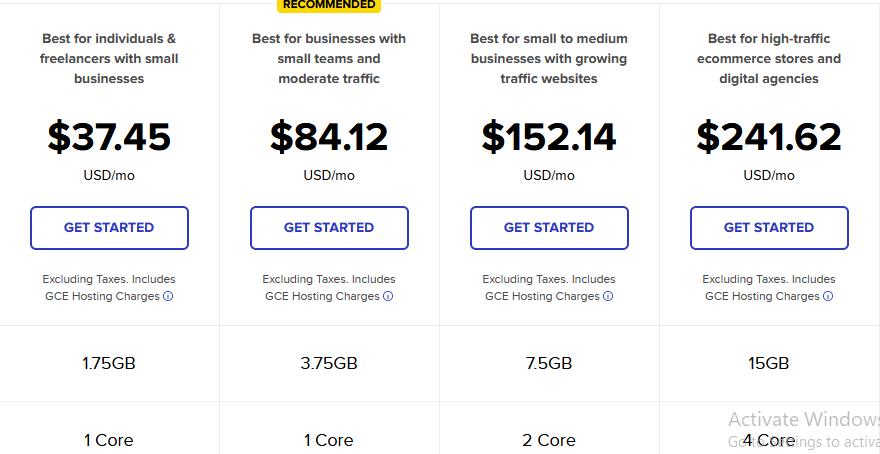 Bluehost is among the best WordPress Hosting providers. They charge as low as $2.95 per month for new blogs. For high traffic sites, one can host with Managed WordPress hosting or Dedicated Server Hosting. Dedicated Server Hosting costs $89.98 to $139.99 per month.
Bluehost gives you 30-day money back guarantee but not free migration. If you want free migration,host with Kinsta,here is Kinsta link