There are more than 100 online jobs in Kenya that pay through MPESA.If you have a mobile phone, then you are capable of making money online and get paid through MPESA.Some of the jobs pay in excess of Ksh100,000 per month through MPESA.
Jobless graduates often find solace in online jobs and it's exciting that they eventually find the undertaking more exciting. We have over 50,000 Kenyans who earn money online through MPESA in Kenya. If you also want to join them, we shall list some of the jobs you will do to earn the money.
Affiliate marketing works best for those who are good in marketing on social media. There are numerous affiliate marketing companies in Kenya that pay through MPESA,one of them is Jumia.Personally,I am one of the company's affiliate marketers.Jumia pays in terms of commissions, their commissions range between 2% and 13%.To register for Jumia,click on this link
You are required to market the company's products through Facebook and your niche blog. When someone purchases a product through your link, Jumia pays you a commission. The best products to market are mobile phones, televisions and laptops.
Jumia makes the payment to affiliates every month through MPESA.
Another affiliate program which works well for Kenyans is 22Bet.This one has worked magic for me and currently I am earning over Ksh200,000 every month from it.22Bet pays a commission of 25% to 45% of the money players lose. Affiliates withdraw money every month to their MPESA accounts. To register for 22Bet affiliate program,click on this link
You will also earn through online surveys. These companies offer questions that you should answer for you to pay through MPESA.Some of the leading online survey companies include;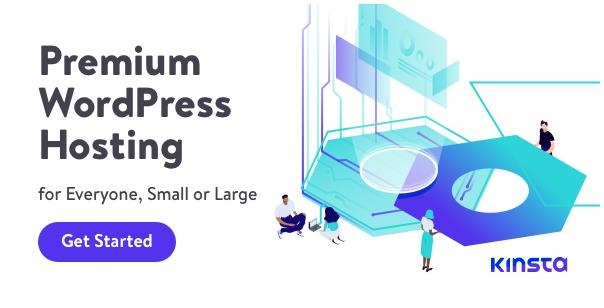 Surveypolice
Mobrog
PaidViewPoint.
Clear Voice Surveys.
SurveySavvy.
GlobalTestMarket.
iPoll.
Ipsos i-Say.
Opinion World.
Simba Survey
Trueinfo
You can make in excess of Ksh20,000 every month from participating in online surveys
Blogging is a lucrative activity in Kenya. Some bloggers earn up to Ksh 3 million on monthly basis.
Bloggers earn through AdSense, affiliate marketing, sponsored content, direct banner advertisements and AdSense alternatives like MGID.Though AdSense, which is the most popular among bloggers pays direct to bloggers' bank accounts, sponsored articles and banner advertisement companies pay through MPESA.
If you want to become a blogger, you need a website. The capital required is Ksh 5,000 to Ksh20,000. Hosting the website can be done at Kenya Website Experts for Ksh 2,100 per year. To start blogging, click on this link and visit Kenya Website Experts website where you will register a domain name and buy hosting space—they will also build a website for you.
If your blog manages more than 1000,000 page views per month, you'll earn upwards of Ksh 150,000.
Those graduates with advanced skills in data analysis will make a lot of money through data analysis venture. There are thousands of Kenyan graduates who need services of data analysts. Proposal and project writing is not something to do when you are a layman. In order to succeed in the field of data analysis, create a professional website and a Facebook page where you will advertise your skills.
Data Analysis is one of the best jobs to do online when you understand how to use Microsoft Word and Excel.
All your clients will be paying you through MPESA.
Marketing your products on social media
Every sale you make on social media will be paid through MPESA.the best products to sell on social media include: bed sheets, laptops, women clothes, mobile phones and cakes.
Facebook provides the best platform to market your products. It's also good to register your own company and come up with a Paybill/Till Number for payment. People will trust more when they pay via Paybill/Till Number
It's almost impossible for Kenyans to pay via bank transfer because it's involving.
IT experts will earn money through MPESA once they complete a task. Every day, more than 1,000 websites are created in Kenya. It's the work of Web Designers to make websites for these people. The easiest way people make payment is through MPESA.
To design one website for a client, you will charge Ksh5,000 to Ksh30,000. E-commerce websites are the most expensive to design, they cost up to Ksh150,000.
Start online shop like Jumia
All Jumia clients pay through MPESA.To start a website like that one, you require a capital of Ksh50,000 to Ksh200,000. You can sell your products or provide a platform where other merchants can display their products. HostPinnacle will design an e-commerce website for you cheaply,click here to visit their website
With a busy e-commerce site, you'll earn over Ksh1 million per month.
There are several academic writing companies in Kenya which pay through MPESA, they include;
Upworks
Freelancer
Professional Writers Kenya
Falcon Writers
Custom Writers Kenya
Uvocorp
Academic writing companies pay in terms of pages completed. The cost of each page is Ksh200 to Ksh2,000. Writers earn an average of Ksh2,000 per day from this work.
One of the most searched keyword online is about international betting companies that pay through MPESA.This is because they want to avoid tax.The good thing is that all betting companies in Kenya pay through MPESA.One of the best betting companies to join is 22Bet with pays up to Ksh 140,000 per day.To register for 22Bet,click on this link
If you are extremely gifted in betting, you'll earn up to Ksh50,000 per day. If you are just starting, you can join our group of subscribers who receive accurate betting tips daily. We charge Ksh 999 per month or Ksh499 for two weeks. To register, follow these steps:
Go to MPESA
Select Lipa Na MPESA
Select Buy Goods and Services
Enter MPESA till number (705909)
Enter amount (Ksh999, Ksh499)
Enter MPESA pin and send
The betting tips are sent via SMS.
After betting, wait for the money to be deposited into your account, then withdraw to your MPESA number.
Sell academic tutorials online
E-books will work for you in Kenya if you are selling academic tutorials. KASNEB is one of the most popular institutions for Kenyans who pursue professional short courses. Create a Facebook page and a blog where you market the products. If your tutorials have questions and answers, you'll get several people to buy them. You can also sell tutorials for KCSE and KCPE exams. Sample as many mock papers and sell them online, they should have answers.
Become social media influencer
The growth of social media has been phenomenal, social media influencers are also multiplying. This is a new profession which is going to take the world by storm. Create popular social media pages, get over 1 million followers. Companies will approach you to market their products. You will charge them for each product they market. Payment is made through MPESA.
Offer CV and Cover Letter Writing and get paid through MPESA
Almost all companies that offer CV and cover letter writing services are paid through MPESA.You need a Facebook page for advertising your services, those who will offer you the job of designing a CV and cover letter will pay through MPESA.
To write one CV, you'll be charging Ksh 500 to Ksh5,000 depending on how complex the client wants it to be. Once cover letter will cost Ksh500 to write.
Become a broker of land and rental houses
Create a blog which advertises rental houses and plots. Clients will settle the payment through MPESA.Alternatively, do all the adverts through Facebook and get paid a commission when your referrals purchase the products.
You can also create articles for Kenyan blogs and get paid. What you should do is, contact all the tops blogs in Kenya and ask whether they would be interested in guest posting. Some of them will ask you to send them free posts so as to determine the quality of the articles. If your work is good, you'll be submitting to them and get paid through MPESA.
Offer Online Taxi services
Taxi services like Uber accept payment through MPESA.If you buy one car and register it with Uber, you'll earn at least Ksh 60,000 every month through MPESA.
Buy and Sell old stuff online
OLX was sold to Genesis Group and is now called Jiji,it buys old stuff and sells to interested Kenyans. This is something you can also start and get paid through MPESA.Since it's only Jiji that offers this services, your company will also serve those who aren't comfortable with Jiji.
Tala, Branch and Mshwari are some of the companies that earn money through MPESA.If you have money, start an App that loans a certain group of Kenyans and earn commissions when they make the payment. All payment will be made online through MPESA.
Invest in Money Market Fund
I am one of thousands of Kenyans who have invested in Money Market Fund.I earn up to 25% interest on investments. The good thing is that the interest is sent to my MPESA account every month. Unit Trust is a secure investment—your principal amount will never disappear no matter what.
Mshwari provides you with the opportunity of saving money and earning interest through MPESA.The more money you save, the more you earn through interest
Entertain your followers on Facebook and get paid through MPESA
DJs, comedians and musicians are some of the people who entertain their audience online and get paid through MPESA.Start a Facebook page, grow it and request for support while you are entertaining your followers. Some DJs earn up to Ksh150,000 per weekend by just entertaining followers.
Build and sell social media accounts
Start the business of building social media accounts and then sell to interested individuals/companies. A Facebook page with 1 million followers will sale at Ksh 100,000 and above.