Blogging is one of the best ways to make money online especially in 2021 when people are working from home. The most challenging thing is how to start a blog for yourself and ways to make money online with it. In this article, we will guide you on the steps to follow until you start making money online with a simple blog. Creating a blog and starting to make money from it takes less than one week. You need on average $50 to start a blog.
A blog must have a domain name, should be hosted somewhere and also contain a content management system. Nowadays almost every blogger creates a blog with WordPress.
First, register a domain name at Bluehost—it costs $11 to register .com domain name,click here to visit Bluehost website
Once you visit Bluehost, select Domains and search for available domain names. Make sure the domain name you want to register is available before you proceed to pay.
Search using the button below:

Once you discover the domain is available,proceed to register it.Create a an account for free,click here to sign up
Then proceed and choose your preferred web hosting package. You can't buy a domain name alone,it must be accompanies by a hosting plan.In Bluehost,Shared Hosting plans are the best for new blogs. Click on Hosting and pick Shared Hosting,then Basic.Basic Shared Hosting costs $2.95 per month. Upon selecting Basic package, a new window will pop up as indicated below. Proceed to enter the domain name you with to register.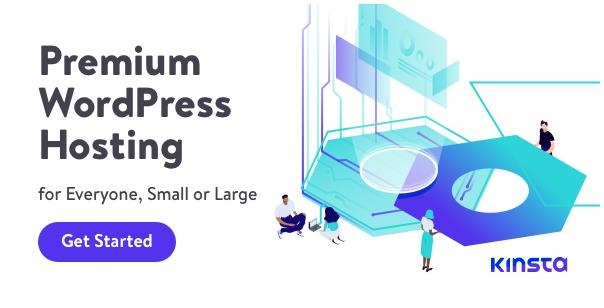 Then proceed to pay using your VISA or MasterCard. Payment takes less than 2 minutes. Remember, in Bluehost you can pay for 6 months,1 year,2 years and above. It's better to pay annually or more than one year because it's cheaper than paying after every 6 months.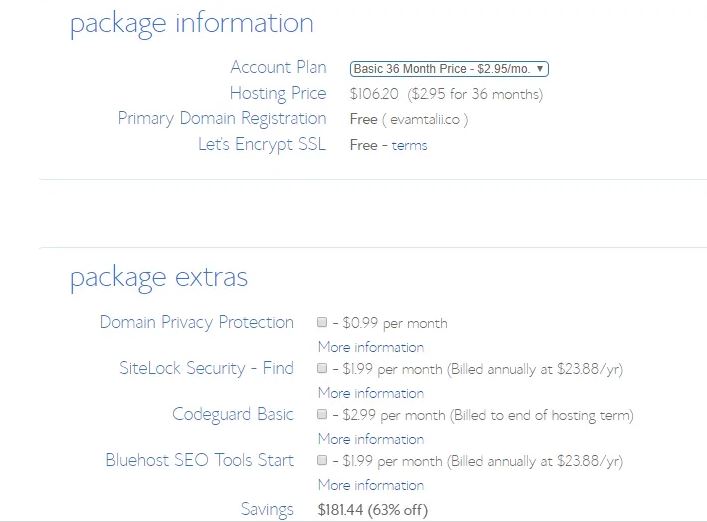 In case you pay and later realize that the services are not worth the money, you can ask for refund but before 30 days are over.Bluehost will automatically refund your money, then look for a better web hosting company. But Bluehost is one of the best web hosting companies in the world, I believe they will provide the best services.
After paying what next?
The next step is to link your domain name with a WordPress theme. Download a WordPress template and link it with your domain name. You can also pay an expert who knows how to design a WordPress site. One mistake you should avoid is to use free themes, always go for Premium Themes because free ones are vulnerable to malwares and virus attacks. I will suggest that you buy NewsPaper theme from ThemeForest, it costs $59 only. This theme will make your site grow exponentially even with few posts,click here to buy one
I have been using NewsPaper theme since 2011 and it has worked perfectly for me, I changed it one time and the experience I got with other themes forced me to revert back to NewsPaper.
How to post your first article on WordPress
On WordPress, click on Posts, Add New, then proceed to create a post. Any article should have a title and content in the body section—a picture is also useful. Once the article is complete, proceed to post.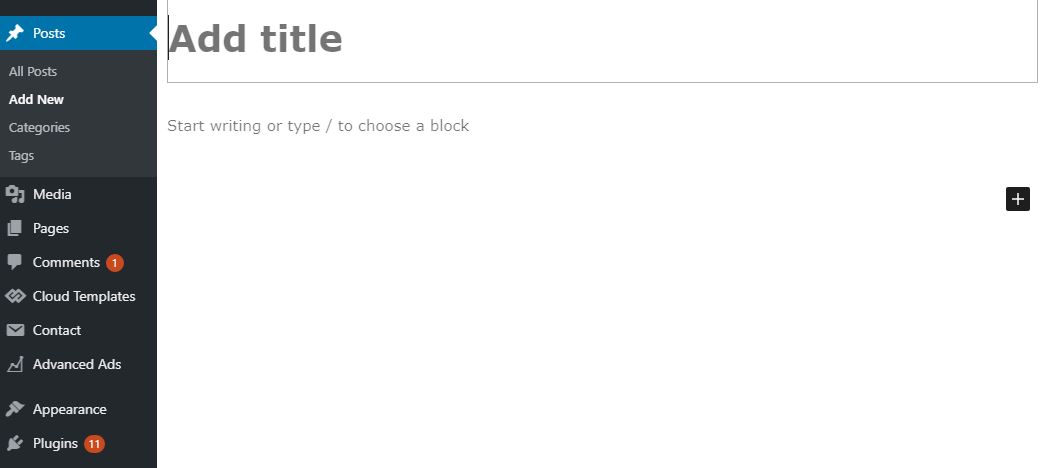 How to Make money from your blog
There are many ways bloggers make money online, the most common one is through AdSense. This platform is owned by Google and over 90% of the existing bloggers monetize with. As a new blogger, you should take at least 3 weeks of regular posting before applying for AdSense. The articles should contain enough text,at least 500 words each.You should also create atleast two articles with 2,000 words each.
MGID is one of the best AdSense alternatives. In case your blog is not approved by AdSense, proceed to sign up for MGID,click here to sign up
Bloggers also earn from sponsored content. Companies and marketers pay up to $3000 per post. With a new blog, you'll get few sponsored articles and your charges will range between $5 and $500 per article. If you manage to post 10,000 keywords, you'll receive sponsored content daily.
There are many companies opting to advertise direct on blogs other than AdSense or native banners. Direct advertisement only comes when you build an authority blog.
Creating a niche blog will expose you to affiliate marketing. Web hosting, gadgets, betting and SEO are some of the sectors with many affiliate programs. But these companies pay only when you successfully sell an item
Selling your own products
With a popular blog, you can also sell your own items like shoes, electronics and smartphones.