Below is a list of short courses offered by JKUAT Mombasa Campus
Short Executive programmes
The Executive Training Center in collaboration with various local and international partners trains in specialized technical and non technical corporate level short courses. The Executive Training Center is situated at JKUAT Mombasa CBD Campus.The center has trained personnel for over 50 organizations and agencies. These include government ministries and agencies, parastatals, NGOs.
Listing of short courses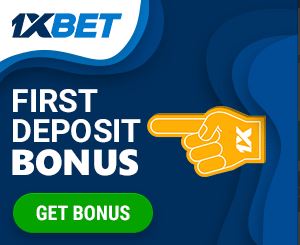 Strategic Management Course
Cooprate Leadership and Governance
Administrative Skills Course
Business and Management Consulting-Tools and Frameworks
Project Management
Projects Proposal-(Preparation and appraisal)
Fundamentals of Research Methodology
Management of Academic Institutions- Tools and Frameworks
Public Procurement.
Small Enterprise Management
Management of Customers and Front Office Public Relations
Advanced Records Management Course(Computer Based)
Records management
Tax Management for profit and not – for – profit organizations
Forensic Audit
Computer Security and Maintenance
Executive Secretaries Management Course
Logistics Management
Management of Institutional Legal Affairs
Environmental Impact Assessment and Environmental Audit
Occupational safety, health and environment
Environmental leadership
Energy management
HIV/AIDS and Development
Peace building, Conflict Management
Important Information
On the last day of the course all participants are taken on a full day excursion of the Coast of Kenya at no extra cost
On the last evening of the course the Vice Chancellor hosts participants to a Gala Dinner in a top-range Beach Hotel at no extra cost. Certificates are issued during the dinner
All fees indicated are non- residential and they cover tuition, training materials, lunches, 10am and 4pm drinks and snacks, excursions, the gala dinner and certification.
 Residential arrangements can be organized under the following or other terms:
accommodation at a Deluxe Town Hotel
accommodation at a Beach Hotel
Organizations that send more than five participants to the training will qualify for JKUAT corporate rates. These rates can be availed on request.
How to Apply
Payments should be made in Bankers Cheques in favour of Jomo Kenyatta University of Agriculture and Technology, Mombasa CBD Campus or direct deposits made to the university account: Kenya Commercial Bank account no 1107586933.
Application forms can be obtained from the Executive Training Centre, JKUAT Mombasa Campus, Mombasa Trade Centre Building, Parking Tower, Eighth Floor, the Director's office, School for Human Resource Management (SHRD), Main campus OR downloaded from the University website:  Applicants may also request for application forms via email or telephone. Duly completed forms with the relevant documentation should be deposited physically in the location indicated above or sent by post through the address indicated below to reach us at least three weeks before the course onset date.
For more information and registration please contact: The Director, JKUAT Mombasa Campus Jomo Kenyatta University of Agriculture and Technology, P. O. Box 81310-80100 Mombasa or 62000 – 00200 City Square, Nairobi – Kenya. Tel: 0412315434 or 0735628272 Or email: [email protected] or visit our website on www.jkuat.ac.ke