Monitoring and Evaluation is offered by few universities and colleges. The program is offered at masters, degree, diploma and certificate levels, and admission requirements to Kenyan universities and colleges are as follows
AFRICAN NAZARENE UNIVERSITY MASTERS IN MONITORING AND EVALUATION ADMISSION REQUIREMENTS
This program aims to produce graduates who have M&E competencies to deal with the current demands in all areas of the economy. This program will impart M&E professionals with skills required by the industry thus improve effectiveness and efficiency in socio-Development programs.
Objectives of the Program
The program seeks to offer participants a thorough grounding in management. This will assist them to develop analytical skills and approaches to management and to find the best solutions using appropriate tools. Specifically the program aims to:

Provide a rigorous and initial grounding in key areas of management.
Enhance self-confidence and the ability to evaluate practical business experience from an academic, practical and critical perspective.
Develop an awareness of the changing local and global business environment.
Provide generalized skills and knowledge for applications in current business practice. Analyze and apply specialized knowledge of a chosen area of focus to a specific business situation.
Instill a professional and ethical problem-solving attitude in the practice of management.

Units Offered
Units in Masters of Monitoring and Evaluation

Research Graduate Statistics
Leadership, Ethics and Governance
Project Management
Graduate  Research Methods
Monitoring and Evaluation of  Gender emerging Issues
Principles of Conflict Resolution
Theories and Models of Monitoring and Evaluation
Population policies and sustainable development
Project Financing in Monitoring and Evaluation
Systems Evaluation
Communications and Advocacy in M&E
Monitoring and Evaluation in  Entrepreneurship
Evaluations of Social-Economic Programs
Public Private Partnerships
M&E and Globalization
Monitoring & Evaluation Project

Admission Requirements
2nd class Honours,Upper Division or GPA of 2.7
Or
2nd class Honours Lower Division or GPA of 2.5 with relevant work experience of at least 2 years.
MOUNT KENYA UNIVERSITY MASTER OF ARTS IN MONITORING AND EVALUATION ADMISSION REQUIREMENTS
Mode of delivery of the proposed programme
 Full time (Regular)
Part time/evening
School based
Weekend intensive
Online/distance learning
Duration of study
The program of studies leading to the Master of Arts (Monitoring and Evaluation) degree programme of Mount Kenya University shall extend for a period of at least eighteen months but not more than thirty six (36) months for full time students. Students enrolled into the programme on a part time basis shall complete it in a period not exceeding forty eight (48) months
Minimum requirement is at least a second class upper division in arts related courses,statistics,mathematics,economics,public administration,business related courses and any other undergraduate degree course.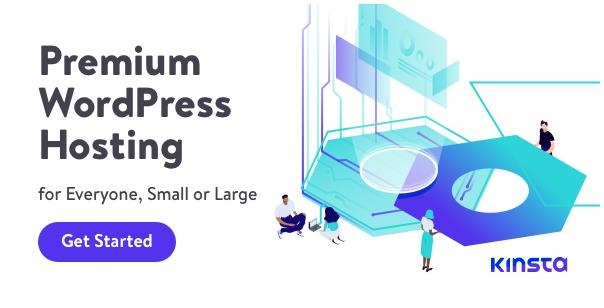 KENYATTA UNIVERSITY DIPLOMA IN MONITORING AND EVALUATION ADMISSION REWUIREMENTS
DIPLOMA IN MONITORING AND EVALUATION
Entry Requirements
To qualify for admission to this programme, candidates must meet any of the following minimum requirements:
i. A holder of KCSE C (plain) or its equivalent or ii. A holder of KCE Division III or its equivalent or
iii. A holder of KACE with One Principal and One Subsidiary or
iv. A Holder of KCSE C- (minus) with a relevant certificate from a recognized institution.
Programme Structure and Duration
The programme duration will be two (2) academic years. In the first academic year of study, the learner will take ten (10) units, five units per semester. In the second academic year of study, the learner will take six (6) units in the first semester and two units in the second semester (attachment or research project). The programme consists of eighteen (18) units. In order to qualify for the award of the diploma, the candidate must pass all of these eighteen (18) units.
AMREF HEALTH AFRICA DIPLOMA IN MONITORING & EVALUATION ADMISSION REQUIREMENTS
Monitoring and Evaluation
This course equips participants with competencies in monitoring and evaluation of health and development interventions at project, programme and organizational level. The course takes 4- 6 months.
Course Objectives
By the end of this course the participants should be able to:
Apply concepts, principles, processes and framework for monitoring and evaluation systems in development programmes;
Use result-based tools for programme planning;
Design and develop M & E systems;
Design and conduct an evaluation
Formulate result- and change-oriented indicators for monitoring and evaluation
Use M&E tools for qualitative and quantitative data analysis
Course Content
Module I: Concepts and Principles of Planning, Monitoring and Evaluation
Introduction to Planning, Monitoring and Evaluation
Linking Planning to Monitoring and Evaluation
Results-based Management
Module 2: Monitoring Processes and Method
Measurement of results
Supervision in performance monitoring
Planning and Implementing Participatory monitoring
Module 3: Evaluation Processes
Designing an evaluation
Conducting an evaluation
Module 4: Data Analysis And Report Writing
Qualitative data analysis (Introduction to QSR, process, methods, interpretation, presentation)
Quantitative data analysis (Using SPSS)
Report writing and presentation skills
Module 5: Monitoring and Evaluation system
Designing an M&E system and Change monitoring
Admission requirements include a degree or diploma in medicine or health related courses, statistics or social sciences.
KENYA INSTITUTE OF MANAGEMENT CERTIFICATE IN MONITORING AND EVALUATION ADMISSION REQUIREMENTS
| | | | | |
| --- | --- | --- | --- | --- |
| Certification | Intended participants | Minimum Entry Requirements | Duration | Investment |
|  Monitoring and Evaluation |  M & E Practitioners, Project  Managers / Officers/Coordinators, strategic team leaders and Heads of Departments | Minimum of KIM Diploma or its equivalent plus 3 years' work experience |  Three (3) Months | |