Field Health and Nutrition Advisor
Title:   Field Health and Nutrition Advisor
Save the Children has been operational in Kenya since the 1950s, providing support to children through developmental and humanitarian relief programmes delivered both directly and through local partners. Current programming focuses on child protection, child rights governance, education, health, HIV/AIDS, livelihoods, nutrition and WASH. In 2012, as part of a global reorganization process, Save the Children combined the programmes of SC UK, SC Canada and SC Finland to create a single operation in Kenya. In February 2014, we completed a second transition, which saw us join forces with the British INGO, Merlin, and merge their health and nutrition programmes with our own. Save the Children now has an operational presence in Bungoma, Dadaab Refugee Camp, Garissa, Mandera, Nairobi, Turkana and Wajir.  We work through partners in many other parts of the country. We have a staff complement of around 300 staff and an operating annual budget of approximately US$16 million in 2018.
Role Purpose: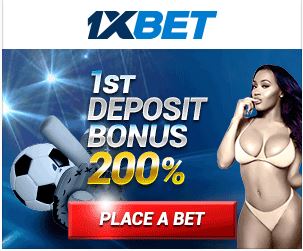 Under the general guidance and direction of the health and nutrition lead, the Field Health and Nutrition advisor will provide technical implementation and support of all health and nutrition work at field level. Develop, lead, monitor, and evaluate the health and nutrition aspects of the NAWIRI project. Coordinate and network at a senior level with county departments both nutrition specific and sensitive authorities and other NGOs. Lead on all health and nutrition elements of the project and reports, providing capacity building for the county staff. Promote best practice in the health and Nutrition programmes and contribute to the overall success of the NAWIRI project. Oversee the Implementation of Health, Nutrition activities in Turkana/Samburu County.
Reports to: Health and Nutrition Lead
Staff reporting to this post:  Health and Nutrition Lead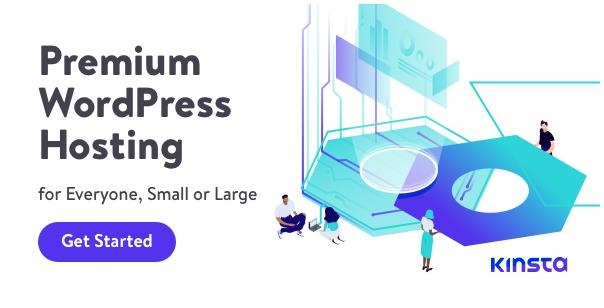 Contract Duration: 1 year
Location: Turkana and Samburu
QUALIFICATIONS 
Bachelor degree in Health sciences (Nutrition, Nursing preferred).
At least 5 years demonstrated experience designing and implementing health and nutrition programmes.
Excellent understanding of the nutrition sector within the Kenyan context, particularly maternal, newborn and child nutrition issues.
Excellent understanding of system approach to ending persistent acute malnutrition.
Clear understanding of and proactive approach to nutrition resilience, hunger and food security issues in Kenya, particularly in the context of Turkana and Samburu counties.
Proven representation and advocacy skills.
Strong commitment to capacity building of county staff and partners with willingness to adopt a participatory and consultative approaches.
Experience with nutrition programming in arid and semi-arid land (ASAL) settings preferred.
Experience writing donor reports especially USAID.
Strong writing skills, including experience in writing, capacity statements and position papers.
Good interpersonal skills with the ability to communicate and negotiate clearly and effectively at all levels, taking into account cultural and language difficulties.
Highly developed interpersonal and communication skills including influencing, negotiation and coaching.
Highly developed cultural awareness and ability to work well in an international environment with people from diverse backgrounds and cultures.
Strong results orientation, with the ability to challenge existing mindsets.
Experience solving complex issues through analysis, definition of a clear way forward and ensuring buy-in.
Ability to present complex information in a succinct and compelling manner.
Ability and willingness to dramatically change work practices and hours, and work with incoming surge teams, in the event of emergencies.
Fluency in English, both verbal and written, required.  Swahili preferred.
Qualified candidate from Turkana and Samburu counties are encouraged to apply.
Commitment to Save the Children values, including willingness to abide by and enforce the Child Safeguarding policy.
Please apply in English saving your CV and covering letter as a single document, including your salary expectations for this role. To see a full a job description, please visit our website at www.savethechildren.net/jobs
Nutrition Coordinator
TITLE: NUTRITION COORDINATOR (BIODIVERSITY)
Role Purpose: 
Save the Children, Kenya in collaboration with Bioversity International is implementing a project aimed at improving dietary quality and livelihoods using farm and wild biodiversity through an integrated community-based approach in Turkana County. The Nutrition Coordinator will be responsible for implementation of this project as per the agreement between Bioversity International and Save the Children Kenya Country Programme. The post holder will ensure the effective and efficient implementation activities as per the scope of work outlined in the agreement. The Nutrition Coordinator will lead in the delivery of Save the Children specific outputs as per scope work. S/he will ensure timely and quality delivery of the outlined outputs. Key among the outputs is Community Action Plan (CAP), which will outline activities to implement. S/he will be technically supported by Nutrition Technical Specialist and  Child Poverty Technical Specialist.
Key Areas of Accountability
Project planning and inception
·    Prepare project briefs in consultation with Bioversity International and Save the Children technical team.
·    Participate in the kick-off and various meetings in Turkana county organised by Bioversity International.
·    Collaborate with Bioversity International in identification and mobilization of project partners and collaborators.
·    Collaborate with Bioversity International researchers and other partners in supporting community adaption of the prototype farm business school and nutrition education developed for use by Bioversity International and Save the Children
Community mobilization
·    Participate in the co-learning and co-creation of knowledge during the Community Action Plan (CAP) development phase.
·    Monitor the community groups during CAP implementation phase, oversee responsible partners are implementing the trainings as planned and draft bi-monthly monitoring reports on the implementation progress, challenges and opportunities.
·    Identify and conduct extra trainings as needed such as farmer business schools and draft training reports including participant lists (names, age, gender, ID or phone number)
·    Provide assistance for the smooth implementation of research activities by students and Bioversity staff (such as informing communities/stakeholders about visits).
·    Participate in the co-creation with Bioversity International, local stakeholders such as the Turkana government, Ministry of Agriculture, Livestock and Forestry (MoALF) and Ministry of Health (MoH) and other parties interested in Turkana County scaling strategy
·    Participate in the development and dissemination workshops of the national scale up strategy for Kenya
·    The post-holder will therefore contribute to deliverables or outputs including Intervention manual and nutrition education tools adapted to Turkana context,
Monitoring and reporting
·    Meeting notes and summary reports regarding meetings held with stakeholders in Turkana
·    In consultation with MEAL staff, develop process, output and outcome level indictors for the Bioversity project in conformity with Save the Children MEAL plan and the Bioversity monitoring plan.
·    Prepare context adapted farmer business school training and Bi-monthly progress and monitoring reports on the CAPs implementation for each of the traget 10 intervention groups.
·    Prepare monthly, quarterly, annual and  final narrative reports as per agreement.
Contract Duration: 12 Months
Work Location: Turkana.
QUALIFICATIONS AND EXPERIENCE
·  Bachelor degree in a discipline nutrition, Food science, community development, natural resource management or other discipline relevant to rural livelihoods or nutrition.
·   At least 3-year relevant project work experience in an international NGO or similar organization.
·   Good technical knowledge of policy and practice in the field of nutrition and health, livelihoods, food value chains, natural resource, crop and livestock production as well as other cross cutting issues.
·  Experience in action research or participatory community appraisal methods
·   An experience or understanding of community seasonal use of wild foods in meeting nutritional needs.
·    An understanding of child rights and their protection and fulfilment in the development context.
·     Knowledge of participatory rural appraisal;
·     Good communication, presentation, training and report writing skills.
·   Ability to take a proactive approach in community capacity building, either directly or through facilitation of suitable support and experience in leading a team in fieldwork with communities.
·     Willing to work in isolated rural areas with basic living conditions, and work in difficult field conditions.
·  Proficiency in spoken and written English. Knowledge of the local language and context will be a distinct advantage
·    Computer literate in word processing and excel packages.
·    Commitment to Save the Children's Child Protection Policy.
The Organization
We employ approximately 25,000 people across the globe and work on the ground in over 100 countries to help children affected by crises, or those that need better healthcare, education and child protection. We also campaign and advocate at the highest levels to realise the right of children and to ensure their voices are heard.
We are working towards three breakthroughs in how the world treats children by 2030:
o   No child dies from preventable causes before their 5th birthday
o   All children learn from a quality basic education and that,
o   Violence against children is no longer tolerated
How to apply
Please apply in English saving your CV and covering letter as a single document, including your salary expectations for this role. To see the full job description, please visit our website at www.savethechildren.net/jobs