Just when you think things cannot get any worse for Arsenal, the Gunners end up losing 2-1 at home to Eintracht Frankfurt. The fans' patience has been running thin and the recent loss to Frankfurt is surely the last straw. Unai Emery is a dead man walking.
Even if you were to look past Arsenal's poor form, you cannot look past their lack luster performances. The players show no heart, or conviction and it is pretty clear that Unai Emery has lost the dressing room at this point. The Arsenal players are not playing for him anymore. After failing to win in their last six games, Arsenal were expected to comfortably secure victory against Frankfurt, but they somehow, almost remarkably, managed to botch it up!
Unai Emery's tactical decisions have been baffling to say the least. He seems to be stuck up on playing the ball out from the back which has time and again led to Arsenal creating unnecessary problems for themselves. He makes substitutions which lack any logic whatsoever (like bringing on Defensive Midfielder Lucas Torreira when they desperately need a goal while having options like Pepe and Lacazette on the bench), and playing five defenders at home against Southampton who are 19th in the table.
Arsenal upcoming games and odds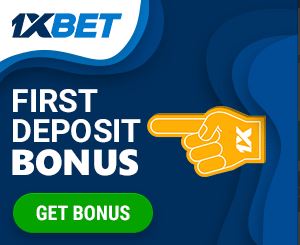 Arsenal have some tough games coming up in the Premier League, they play Norwich away on Sunday and the bookies have Norwich to win at 3/1, a draw is at 29/10 and Arsenal to win is at 83/100.  Then they play Brighton at home. The odds for the Brighton game are 1.65 Arsenal to win, 4.55 draw and 5.35 Brighton to win. Before the end of year, Arsenal will face forces like Chelsea and Man City. If the Gunners don't get their ducks in order, things can go from bad to worse very quickly. If you would like to place a bet on any of the upcoming Arsenal games, you should check out all the new online bookies in the UK at the bookies offers.
The loss to Frankfurt marks the Gunners' seventh game without a win, the last time Arsenal showed such poor form was back in February of 1992. In fact, in all of the 1235 games that Wenger was in charge, they never had such a bad run. Fans are pulling out the "Emery Out" banners and some are even going as far as to criticize the board for allowing Emery to carry on for so long. All things considered – it seems inevitable that Emery will get the sack sooner or later. The question now is – who will replace him?
Who will be the next Gunners boss?
Here are some of the likely and potential candidates for the job.
Freddie Ljungberg – it is not easy to land a well achieved manager mid-season, and Freddie Ljungberg could very well take over as interim manager until the end of the season while the club looks out for a permanent replacement. Ljungberg is a club legend and was a member of the invincible squad and is currently the Arsenal youth coach. He seems like the most likely man to take over and try to steady the ship.
Massimiliano Allegri:  Reports suggest Allegri has been contacted by Arsenal, and his is the name on the lips of most Arsenal fans when you ask them who they want replacing Emery. Allegri has won 5 consecutive Serie A titles with Juventus and made a name for himself as one of the top coaches in European football. Allegri left Turin at the end of last season and is currently out of a job. The question is – will Allegri come to Arsenal? Isn't the current Arsenal a step down for someone like Allegri?
Nuno Espirito Santo – The Wolves Cheif has impressed with how he took over and got Wolves promoted to the league and the very next season was able to get Wolves into the Europa Cup. No easy feat! However, Nuno Espirito Santo was asked about him being linked with the Arsenal manager job and discarded the question by saying that he would not comment on an issue that is not a reality and it would be disrespectful to discuss it since the job already has a manager in it.
Mikel Arteta – Arteta seemed poised to take over as the Manager after Wenger left last year, but as we all know, Unai Emery got the appointment instead. The Former Arsenal player, Arteta, is now Pep Guardiola's right hand man at City and is building up a resume as a solid young coach. However, despite all the links, is it really likely that he will leave City mid-season? It could be too risky a move for his budding career.