Accountant Job at Corporate Staffing 
Industry: Retail Solutions
Reports to: Finance Manager with dotted line to HR Manager
Our client is a service provider covering every aspect of clients brand management to ensure the best representation in retail environments and point of purchase. They seek to hire an accountant preferably one working with an accounting firm due to the work demand.
Responsibilities for the Accountant Job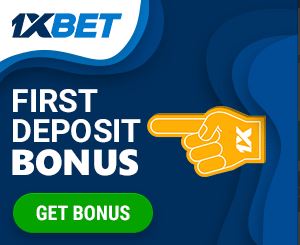 Administer and monitor the financial system in order to ensure that company finances are maintained in an accurate and timely manner
Implement the set financial policies and procedures and ensure that the set internal controls are implemented and maintained throughout.
Implement financial risk management & controls that will maintain financial health of the organization
Developing external relationships with appropriate contacts, e.g. auditors, bankers and statutory organisations
Ensure transactions are properly recorded and entered into the computerized accounting system
Effective control & management of company assets
Ensure that all the payments are authorised before the actual payment is done
Ensure that salaries & wages are paid on time and accurately including employee reimbursements
Timely preparation and sharing of correct, complete & accurate sales invoices
Realisation of invoiced amounts, calculation of margins and comparison with budget
Reconcile the accounts payable and receivables and ensure that accounts receivables are paid in a timely & accurate manner.
Ensure that periodic bank & payment reconciliations are completed
Scrutinize all the supporting documents to ensure accuracy and authenticity.
Ensure timely & accurate processing & filing of statutory payments i.e PAYE, NSSF, NHIF, VAT, WHT, Corporate Tax etc
Maintain an orderly accounting filing system and a system of controls over accounting transactions
Ensure security for all company cheques and always verify charges
Accurate and timely preparation of financial management accounts.
Ensure compliance with local government on financial reporting requirements and tax compliance.
Maintain schedules supporting the balance sheet items
Preparation of monthly, quarterly and other periodical treasury plans
Maintain a vendors register
Establish, maintain and reconcile the general ledger
Management and control of cash-flows, working capital and budgets.
Assist with preparation of the budget monthly preparation and analysis of budget Vs Actual cost
Avail all the documentation and information as required by the auditors
Maintain insurance coverages and ensure Issuance of permits and licenses.
Qualifications for the Accountant Job
Degree in Finance or Accounting
Professional qualification in Accounts – CPA (K) or ACCA.
2-3 years Financial Management experience preferably in an accounting consultancy firm but retail/FMCGbackground will also be an advantage.
Strong interpersonal & Communication Skills.
Solid understanding of accounting & local labour principles.
Working knowledge of local statutory legislation and regulations.
Must include knowledge of Excel and proficiency in an accounting program or system.
Excellent Time Management & Organization skills.
Ability to maintain financial, accounting, administrative and personnel services in order to meet legislative requirements and support Smollan operations.
Continually inspire, motivate and develop finance Intern(s) to understand what is expected of them.
Maintain a healthy, positive and seamless working relationship with all stakeholders.
Actively and consistently maintain high standards of professionalism in all aspects of personal presentation and delivery.
Ensure data integrity of all reports to client and management.
Plan and prioritise, demonstrating abilities to manage competing demands.
Demonstrate flexibility in balancing achievement of own objectives with abilities to understand and respond to organisational needs.
How to Apply
If you are up to the task and possess the required qualifications, skills and experience, kindly send you CV and cover letter to [email protected] by Wednesday 31st May 2017. Kindly quote the Job title (Accountant) on the subject section.
Only short listed candidates will be contacted.