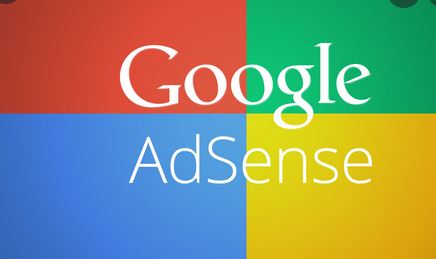 Before applying to be approved by AdSense, make sure that your blog meets the following requirements:
You must own a top level domain
If you are using a free domain like .blogspot or .WordPress, it's hard for your application to get approved. Get a high level domain like.com.Most hosting companies sell domains for as low as $5 but you can get one for free from Bluebost.If you need a .com domain or any other high level domain,follow this link to register
Normally, Bluehost sells .com domain names for $11 each.
You must be over 18 years of age
One important requirement is that your age must be above 18 year. This is so because Google believes that over 18 years individuals are capable of making good judgement when creating content.
But even if you are under 18, you can use your parent's details to apply for AdSense.
Unique and interesting content
This is where most bloggers go wrong. Someone creates a new site and instead of coming up with their own content, they start lifting from other sites. Google has a way of knowing that the content did not originate from your site.
Take your time and come up with unique content, content that's useful for your audience. If possible, look for keywords which are not common and create content based on those keywords.
After creating any post, go through it and see whether you can be impressed with it—if you realize that it's painful to read, never post on your site.
Clear navigation of your site
Your site shouldn't be hard to navigate around. Make sure that the categories and pages are all available at the header and top bar. The simplicity of your blog will be impressive to your readers. AdSense does not want complicated structure.
There are people who buy traffic, others tell their friends and family members to visit their site regularly so as to get enough traffic. Google monitors the IP addresses of your visitors and if they notice that your traffic is fake, they won't accept your account. The best traffic is usually organic and it comes from use of the right keywords.
There are specific languages Google supports, such as English, French, Swahili etc. If your language is not supported, don't bother to apply.
Below is a list of supported languages by Google:
Arabic, Bengali, Bulgarian, Catalan, Chinese (Both simplified and traditional), Croatian, Czech, Danish, Dutch, English, Estonian, Filipino, Finnish, French, German, Greek, Hebrew, Hindi, Hungarian, Indonesian, Italian, Japanese, Korean, Latvian, Lithuanian, Malay, Marathi, Norwegian, Polish, Portuguese, Romanian, Russian, Serbian, Slovak, Slovenian, Spanish (both traditional and Latin American), Swedish, Tamil, Telugu, Thai, Turkish, Ukrainian, Urdu, and Vietnamese.
At least 30 high quality articles
Google will not mention the number of articles required for one to get approved to AdSense, but statistics show that 30 is the ideal number of articles required.
Those 30 articles should be posted in a span of 20 days to 3 months. Don't apply for AdSense within the first one week, your account won't be approved.
Privacy Policy, About Us and Contacts Pages
There are three pages your blog must have before applying for AdSense, they include: Privacy Policy, About Us and Contacts. Though you'll not be told that they are important, they are indeed important, especially Privacy Policy.
Your site should be at least 3 weeks old
Most bloggers with high quality sites got their accounts approved after three weeks. But to be so sure, your site should be at least 6 months old. Google nowadays is strict because they want to lock out low quality sites. There was a time they accepted sites which were three weeks old but later realized that those sites created high quality content to get approved by AdSense and later started creating low quality content.
Use original images and videos
Each blog post should have an image to accompany it.Don't lift images from other websites especially from Google. Take your own photos and use them on every blog post. Google is very strict on copyright issues.
Avoid copyrighted content
You can't go anywhere with copyrighted content. If you decide to become a blogger, you have to create your own content.
Your posts should have enough text
Google states that your content should have enough text, meaning that each post should contain more than 500 words. Write very long but useful posts. If possible, a quarter of your posts should contain 2,000 words each.
None of your posts should contain less than 300 words.
Avoid content promoting drugs, child trafficking and terrorism
Content promoting terrorism and drugs like cocaine, bhang and heroine is not approved. These topics are similar to adult content.
Avoid fake news/fiction content
Google is very serious on fake news. Don't post unverified news.Any site with fake news is rejected outright.