If your blog isn't accepted by AdSense, you can opt for AdSense alternatives which pay almost similar to AdSense. As a blogger, you need to make money online in order to pay for hosting and sustain your lifestyle. Motivation is very important when it comes to blogging and it can only happen if your blog gets decent traffic and you are able to earn money.
With a heavy traffic website, you can earn upwards of $5,000 per month from the AdSense alternatives. Below is a list of the best programs to register to and start making money online:
MGID is one of the best platforms to join is you want to become successful as a blogger. For every 1,000 visitors you get, you'll earn up $10 depending on the country your traffic comes from.
Among the requirements include:
At least 5,000 unique visitors per day (sometimes they accept less)
Unique and high quality content
Entertainment, News and politics are easily accepted
Your site should be HTTPS enabled. You can shift to Bluehost and get free HTTPS.Bluehost charges as low as $2.95 per month,click here to visit their website
Your site should not have fake traffic
High level domain name
Your site should be at least one-month old
After meeting those requirements,proceed to apply,click here to apply for approval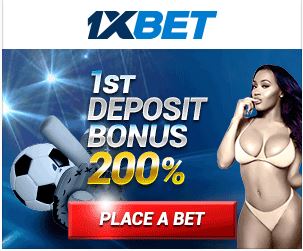 MGID payment
Payouts
Payment Threshold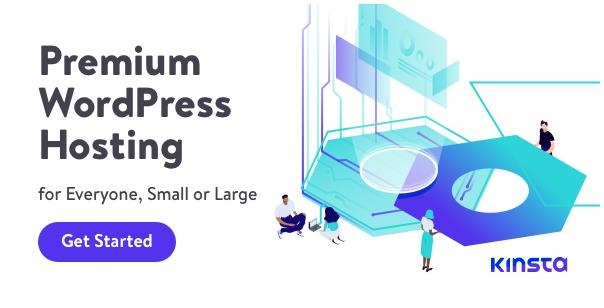 Name
Fees
Minimal payout*
Payment Schedule
PayPal
Normal PayPal fees apply
100 USD
Monthly, NET30
Paymaster24
Normal Paymaster24 fees apply
50 USD
Bank Transfers:
Tipalti bank transfer
Receive bank transfers through Tipalti payment platform
For all US and non-US bank accounts
For payments above 1000 USD: n/a
100 USD
For payments below 1000 USD: – eCheck (non-USD) – 5 USD
– Wire (non-USD) – 16 USD
– Wire (USD) – 26 USD
ACH bank-to-bank transfers
Beneficiary's bank is located in USA
For payments above 1000 USD: n/a
1000 USD
Additional Fees may apply by the recipient's bank, if he has it installed on the receipt of funds
International bank-to-bank transfers
International wire transfers (Beneficiary's bank is located outside USA)
For payments above 1000 USD: n/a
1000 USD
Additional Fees may apply by the recipient's bank, if he has it installed on the receipt of funds
* If you don't meet the minimal payout threshold, your revenues will be added to the next month's revenues until you reach the required minimum.
* Currency conversion fee of up to 2% above mid-market rate may apply.
Payment is sent automatically end of every month as long as the minimum threshold is met.
Content.AD is also an excellent alternative to MGID.A publisher is required to own a website which receives at least 30,000 page views per month. The website should have high level domain name and also unique content.
Content.AD works well with entertainment sites. With traffic of 100,000, you'll earn more than $200.Viral websites, those receiving more than 1 million monthly visitors will pull in above $1000.
Payment is via PayPal or Wire Transfer.
You can also join Media.Net which is also a reputable company. Though they pay less than AdSense, their income is fair enough for blogs with huge amount of traffic.
Requirements
Contain significant amount of original content that is updated regularly and does not infringe any third party intellectual property rights
Receive majority of their traffic from US / UK / Canada
Contain content that is primarily in the English language
Have a reasonable volume of visitors already using the website
Do not contain excessive advertising
Sites pertaining to the following shall not be approved:
Software piracy (including but not limited to warez, torrentz, cracking, etc.), hacking, phreaking or other illegal downloads
Free hosted pages
Sites that contain hidden links and text
Under construction, parked pages or pages without content
Deceptive or manipulative content or construction of sites to improve search-engine ranking
Sites that redirect traffic to another site other than ones specifically approved on the Program
Promote activities generally understood as Internet abuse, including but not limited to, the sending of unsolicited bulk electronic mail or the use of spyware
Adult content and fake news sites are not accepted.
Media.Net payment
Media.Net payment is through Payoneer or Wire Transfer. The minimum threshold is $100 per month.
Bloggers earn upwards of $100 with 50,000 visitors per month.For 1 million visitors, the amount will exceed $1,000.
Best traffic is from USA, Canada and UK.
ReVcontent require traffic of 50,000 to 80,000 per month. More than 70% of the sites aren't approved by the company.
In order to get approved, your site should meet the following requirements:
No adult content
At least 100,000 visitors per month
High level domain like .com
Large percentage of traffic from USA, Canada, Australia and UK
Your blog should be at least 2 years old
Most of the traffic is organic and should not be fake
With 1 million visitors per month, you'll earn over $1500.
RevContent pay through PayPal or Wire Transfer.For PayPal,minimum threshold is $100 and for Wire Transfer it's $1,000
You should also try Infolinks because it has good reputation.
Requirements
Your site should be getting over 30,000 visitors per month. Organic traffic is highly valued
Your articles should have enough text, at least 500 words per article.
Domain name should be more than 3 months old
Your site should not:
1) Violent images or messages that promote violence;
(2) Promotion of discrimination based on race, sex, religion, national origin, physical disability, sexual orientation or age;
(3) Promotion of illegal activities;
(4) Promotion or display of defamatory, libelous or harmful material or material that otherwise infringes upon the rights of Infolinks or any third parties, including intellectual property rights and rights of personality;
(5) Content that is inconsistent with Infolinks' policies and/or practices;
(6) Spamming of a participant's users who have registered for the Infolinks services;
(7) No Adult, obscene, pornographic, defamatory, libelous, infringing, abusive, or includes illegal content, does not promote hate or discrimination, facilitates the sale of firearms or illegal drugs, or participates or encourages participation in illegal activities;
(8) Online Gambling. Infolinks restricts the promotion of the following gambling-related content: Offline and online gambling, gambling-related information, games played for money or prizes, casino-based games, regardless of whether money is exchanged;
(9) Any other content or activity that we find objectionable in our sole discretion.
PayPal, Bank Wire, eCheck, ACH (only for U.S. bank accounts) or Payoneer (get your Infolinks Prepaid Mastercard® or use Payoneer for a local bank transfer
Any of those companies will benefit you as a blogger. I will highly recommend MGID because I have used it, I am even monetizing with it at the moment.