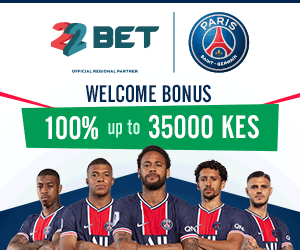 There are over 100 businesses to start in Kenya for the year 2021 but only a few will be profitable. The year 2021 will be interesting because online business will dominate as people opt to work from home. If you are planning to start a profitable business in Kenya, your mind should be focused on online business.
Currently, to sustain a middle class lifestyle, you need a profit of Ksh40,000 and above per month, meaning that the business you'll venture into should yield such amount in the long run.
If you have a good capital, start the following profitable business in 2021:
Blogging is one of the fastest growing businesses in Kenya. The good thing about blogging is that there are no specific qualifications needed to start a blog. One of the requirements is that you should own a website. The capital needed for one to start a blog is Ksh5,000 to Ksh30,000. You need three components: a domain name, website and hosting space. If you want to register a domain name and get hosting space,Blushost is available for you. To create a profile and acquire those products,click on this link to visit Bluehost website
To start blogging, choose a niche, then be consistent in writing. You can make money through AdSense, AdSense alternatives, direct marketing, MGID, affiliate marketing and sponsored content. One of the best affiliate marketing companies to register with is 22Bet,click here to sign up
A blogger in Kenya can earn between Ksh 10,000 and Ksh 3 million per month. For my case, my earning has been varying between Ksh400,000 and Ksh3 million per month.
Another business to start in Kenya is an e-commerce website. People nowadays buy products online and it's projected that in a couple of years to come, nearly 90% of Kenyans would opt to purchase from online e-commerce sites. You can create your own website and host it at Bluehost for just Ksh 4,000 per year,click here to see details
2021 is the year you should think of launching your own e-commerce business. It will require a capital of less than Ksh100,000 to start this kind of business. At first, a license is not required but once the business has expanded, you can acquire one.
One of the best small businesses to start in Kenya is LPG Gas business. Nowadays almost everyone is cooking using a gas and the demand for LPG gases is on the rise.
You need a capital of Ksh 150,000 to Ksh1.5 million to start this kind of business. Profits per month will range between Ksh 30,000 and Ksh 300,000
Most towns in Kenya will lack water in 2021.Weathermen predict that there might be drought in 2021.As a clever businessman, you should dig your own borehole to start supplying water to residents in your town.
People will always buy meat. A butchery is one of the best businesses to start in Kenya in 2021.I know some of my friends who make up to Ksh600,000 per month by running a couple of butcheries in major towns.
Even if there is lockdown, you'll still make profits from butchery business.
The capital required to start a butchery in Kenya range between Ksh100,000 and Ksh500,000.
A grocery shop will also be a profitable business no matter the town you're setting it up.If you are fortunate enough to secure space within Nairobi, your monthly income will dwarf that of a bank employee.
Start selling fresh vegetables and fruits and see how you'll become an instant millionaire.
In 2018, one of the businesses that grew exponentially is Chemist business. People are rushing to buy drugs even when they are feeling common cold.
The only challenge here is that you must possess a health related certificate, particularly nursing, in order to be allowed to run a Chemist in Kenya.
A well stoked Chemist will require a capital of more than Ksh1 million. But the returns are good.
If you manage to start your Chemist within Nairobi, prepare to earn more than Ksh 300,000 every month.
Betting on football matches.
If you are jobless and with a capital of just Ksh1,000, you can start betting business. There are thousands of Kenyans who take betting as a career and they have made huge profits by betting on football matches. One of the betting companies to join is 22Bet which will give you up to Ksh15,000 of welcome bonus.To register with 22Bet,click on this link
Even when the government closed bars, most of the wines and spirits shops were operational. Instead of operating bars and night clubs which face a lot of uncertainties, just focus on wines and spirits business. The best thing about this business is that you can sell the products when during curfew hours.
YouTube is also another good source of income for most Kenyans. Starting a YouTube channel is free and income is earned from AdSense which is owned by Google. If you have funny videos or informative content, YouTube can be the most ideal platform to showcase them.
If your videos get at least 4,000 views and your channel is more than 12 months old with at least 1,000 subscribers, apply for AdSense. Upon approval, you'll start making money everyday. If your channel is popular enough, you'll make more than ksh100,000 every month. People like Jalango earn at least Ksh400,000 monthly.
There are those teachers who lost their jobs during the pandemic. This is the best time to create a YouTube channel and social media pages where you teach your audience and make money. While passing knowledge, you can write books and sell them to your students.
Start Web Design business
There are many Kenyans who are opening websites everyday. In fact, statistics show that more than 1,000 new websites are created everyday in Kenya. You can also incorporate web hosting business to make your business more competitive.Companies like Bluehost offer reseller web hosting services which you can buy for as little as Ksh30,000 per year and distribute space to your clients,follow this link to learn more
Gym and physical fitness business
Most people work from home and because they don't move more often, they add weight a little bit faster. It's been revealed that the demand for gym services has gone high over the past one year.
Gym business will be excellent to start this year.
More and more people are losing their jobs, desperation has set in among youths. When such a situation is experienced, insecurity situations rise. The demand for security services is high.
Anyone with intentions to start security related business should do so this year.
While you run a security company, you can also do CCTV installation work for your clients.
If you are a jobless graduate, think of how to start phone repair business. You don't have to go to school, just befriend anyone who does this business and learn from them.
Bodaboda Spare part and repair business
Start a joint business where you repair bodaboda as well as sell spare parts. This is one of the booming businesses in every town. No matter the location, your business will blossom.
The consumption of milk has gone high. Dairy farming will be one of the most ideal businesses to do in 2021.With just three dairy cows, you'll earn over Ksh40,000 every month. You only need half an acre and above to comfortably keep your cattle.
If you like taking risk, start trading in cryptocurrency. Identify a reliable company where to buy the currency from and sell later when the price his high.
In future, cryptocurrency business will dominate online, even more than Forex trading.
Even as real estate is hit by the effects of a Pandemic, there are thousands of Kenyans who are still constructing houses. Hardware business is still profitable especially in major towns like Nairobi, Nakuru, Mombasa and Eldoret.Even in villages, most people have opted to build their homes as they fear for the lockdown and eventualities of Covid-19.
Jobs are scarce these days especially with the pandemic. In 2020 alone, more than 1.2 million Kenyans lost their jobs. If you're a graduate, this is the best time to accept the fact that employment may not be realized anytime soon and start farming. I know most graduates have bloated ego which make them think that farming is for the illiterate people. But this venture is very profitable.
The best products to plant include tomatoes, cabbages, spinach, oranges, mangoes, watermelon and onions. You need capital of as low as Ksh20,000 to start farming.
There are also plenty of opportunities for individuals operating garage business. This kind of business is suitable for graduates of electrical, automobile or mechanical engineering. Even those without such qualifications can also fit in.
You may have witnessed garage owners getting dirty at work, but the truth of the matter is, this is a lucrative business. With a busy garage, one can earn upwards of Ksh300,000 per month.
Executive Salon plus Kinyozi
Many people would argue that because of Corona, salon and Kinyozi business won't be profitable. What I know is that people have already returned to their normal way of life. Don't hesitate to start this kind of business because people will always need salonists and barbers
Carpet and Sofa Set cleaning business
Since most people spend most of their time at home, their seats and carpets get dirty so quickly. If you launch this kind of business, you'll get thousands of customers.
As most people turn to farming, the demand for fertilizer, drugs and equipment will go up.An Agrovet is one business that's not saturated. Areas like Rift Valley,Kisii ,Mount Kenya and Western are ripe for this kind of business. There's no way you'll go wrong by starting an Agrovet in 2021.
Become a Social Media Influencer
About 10 years ago, nobody would have thought that there could be a career by the name 'social media influencer. At the moment, this is one of the hot cake careers in Kenya. People like Njugush, Jaymo Ule Musee and many others are earning hundreds of thousands every month by promoting products online.
Create social media pages, grow them and start getting advertisers. You can make upwards of Ksh100,000 per month if your page is popular enough.