The best web hosting companies in Kenya are those which satisfy clients in terms of resources, reliability and value for money. There are over 50 registered web hosting companies in Kenya but only a few can be relied on. Based on my 10 years' experience with local web hosting companies, I can only recommend a few companies.
Before you join any web hosting company, make sure you go through reviews of those websites online. Some of the hosting companies will frustrate you until you quit. If you are a blogger, the best thing to look at is the cost of hosting, bandwidth allocated and the amount of traffic the hosting company can accommodate.
Below are best hosting companies in Kenya 2019
Kenya Website Experts
Kenya Website Experts is so far the best web hosting company in Kenya. The company has been in existence for over a decade and it hosts over 5,000 Kenyan websites.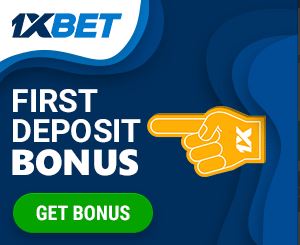 One advantage of Kenya Website Experts is that they are available 24/7 such that when you need information in any time, you'll find it.Another thing that impresses many is that it's a cheap hosting company. Below are packages offered by the company:
Cheapest shared hosting package costs Ksh 2,100 per month and it has the following features:
1,000 MB RAM
Unlimited Sub domains
cPanel
Softaculous Script Installer
Unlimited Email Accounts
This package is capable of sustaining up to 10,000 visitors per day.
Under shared hosting, there is also Gold package which costs Ksh 14,100 per year. This plan will sustain between 0-20,000 visitors per day.
The company also has more advanced plans which include dedicated servers and reseller plans. For websites which receive over 10,000 visitors per day, the dedicated plans are the best.
True Host
True Host is another popular web hosting company in Kenya. The company hosts more than 1000 websites with most of them being for medium sized companies in Kenya.Truehost is best for websites receiving between 0-10,000 visitors per month, outside this bracket, you can Bluehost and buy a more advanced package.
The cheapest plan offered by Truehost costs Ksh 999 per year, this one can sustain average of 1,000 visitors per day. They also have Gold plan which costs Ksh 2499 per year and it's for medium websites, I mean those receiving between 0-5,000 visitors per day. The final and most popular among popular websites is Platinum plan which costs Ksh 7499 per year.If your website receives 3,000 to 10,000 visotrs per day, this is the plan you should select.
Sasa Host
Sasa Host is as popular as Truehost.The hosting company is third most popular company in Kenya with over 1,000 websites.
Sasa Host has starter packages, and premium packages. The cheapest package is Startup Hosting II which costs Ksh 2,000 per year. This package is for small websites and blogs which are just starting. For established bloggers, the best packages are Startup Hosting IV and Startup Hosting V which cost Ksh 5,000 and Ksh 10,000 per year respectively.
Bluehost
Bluehost was established in the USA and so far it has over 2 million websites hosted on their platform. For .com websites, this is the best web hosting company for you. In a month you'll spend just Ksh 395, that's for startups but when your site starts receiving more visitors, you can more to more advanced package.
If you are starting a blog in Kenya, I would suggest that you register your domain with Bluehost, this way you'll avoid interruptions when your site gets massive audience. Migrating a site is not an easy thing, it comes with costs and it's not good to move your site from one hosting company to the other. You can follow this link to see Bluehost packages
Kista
Websites like Venas News, Fixusjobs and other top websites in Kenya are hosted by Kinsta.This hosting company is purely for viral websites, websites that receive more than 10,000 visitors per day.
One advantage of Kisnta is that no matter how much traffic your site receives,it won't experience downtime. Another advantage is that loading speed is super-fast.
Hosting with Kisnta costs as low as Ksh 3,000 per month,you can follow this link to see their plans