There are jobs in Kenya which pay up to Ksh 3 million per month. Everyone, including graduates are looking for highest paying jobs.Sadly,not all jobs pay satisfactorily. If you happen to secure a job like Customer Service, you won't enjoy the work environment and the pay associated with it.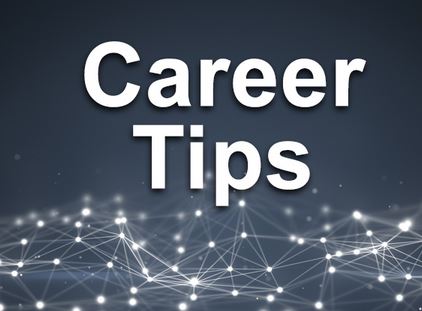 Based on information from various sources, below we list jobs in Kenya which pay Ksh 100,000 to Ksh 3 million per month.
CEOs in Kenya earn up to Ksh 10 million per month.Safaricom CEO is now paid Ksh 10 million to Ksh 12 million monthly plus bonuses.Equity,Stanbic Bank and EABL are also among other top paying institutions.
In Kenya, if you manage to rise to the position of CEO, you will earn not less than Ksh250, 000 monthly. But it's not easy to become one unless you possess excellent leadership and interpersonal skills or related to the company owner.
Chief Finance Officer(CFO)
Chief Finance Officer (CFO) takes home Ksh 150,000 and above in Kenya, he is ranked below the CEO. Those working in major banks take home over Ksh 1 million monthly each.
Majority of CFOs in Kenya possess BCom degree plus a professional course in business related field, they also possess MBA.Others have pursued CFA.Others go as far as acquiring Executive MBA in order to become marketable.
It takes up to 15 years for one to become a Chief Finance Officer of a major institution in Kenya.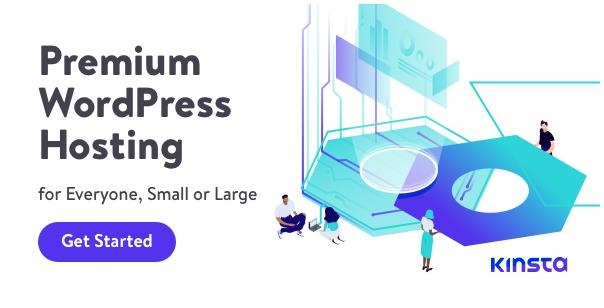 It takes up to 7 years to train an Aircraft Pilot in Kenya but their salaries are good. The total fee for an Aircraft pilot is Ksh 5 million and above.
Salaries of Aircraft Pilot in Kenya range between Ksh 300,000 and Ksh 2.5 million per month. Kenya Airways pays top pilots at least Ksh 1 million monthly.
Another group of Kenyans who are paid handsomely are medial doctors, especially surgeons. A surgeon with over 10 years of experience earns over Ksh 400,000.
Some of the highest paying hospitals in Kenya include:
The Karen Hospital—Ksh 500,000 per month
The Mater Hospital—Ksh 450,000 per month
The Nairobi Hospital—Ksh 500,000 per month
Avenue Hospital—Ksh 400,000 per month
The Getrude's Children's Hospital—Ksh 350,000 per month
The Aga Khan Hospital—Ksh 500,000 per month
It takes a medical doctor 6 years to complete their studies.
With a degree in Medicine & Surgery, you will not earn less than Ksh150, 000 per month in Kenya.
Actuaries with professional qualification in Actuarial Science earn more than Ksh 150,000 per month—they are not underpaid. Such graduates are regarded more special than other Actuarial Science graduates. Actuaries employed by Actuarial firms and insurance companies take home above Ksh 300,000 monthly. I have specific cases where Actuaries started earning a basic salary of Ksh250, 000 even without professional experience.
Actuarial Science degree without a professional course may not readily secure a job for you. Make efforts of pursuing related professional courses or CFA in order to become more marketable.
Pharmacists are professionals whose salaries are encouraging. With a degree in Pharmacy, you are capable of earning a starting salary of Ksh 120,000.Pharmacists are employed by hospitals, government institutions and Pharmaceutical companies. They also own their own pharmacies and clinics.
If you get employed by NTV or Citizen TV as a News Anchor, your monthly salary will range between Ksh 200,000 and Ksh 1 million. There are some news anchors earning in excess of Ksh 1.5 million every month.
Jeff Koinange is the highest News Anchor in Kenya, he takes home Ksh 2 million to Ksh2.5 million per month.
Though salaries for news anchors are high, opportunities are shrinking over time because majority of people consume information online—they don't watch news anymore.
Lawyers take 5 years to finish their studies. After college they enroll for a diploma in law from the Kenya School of Law. It's here that they graduate and get admitted to the bar.
Newly admitted lawyers struggle for some time (1 to 5 years) before their breakthrough. Law firms pay lawyers fresh from college Ksh 50,000 to Ksh 150,000 monthly. With over 3 years of experience, a lawyer earns more than Ksh150, 000.
Those who have established their firms charge clients Ksh 2,000 to Ksh 10,000 per day. The most expensive lawyers charge Ksh 1 million to Ksh 15 million to open a file.
Electrical Engineers working for KenGen, Safaricom, KETRACO, Kenya Power and other top institutions earn Ksh 120,000 per month as starting salary. Though sometime it might be a challenge to secure a job with Electrical Engineering, if you manage to get one, the pay is good.
Majority of Architects in Kenya are self-employed and their income is good. Those employed by the government and private institutions earn over Ksh 150,000 per month.
To become a Statistician, you pursue a degree in Statistics, Mathematics, Economics, Applied Statistics or Actuarial Science. You should also learn Statistical packages like Stata, SPSS and R.With a degree in Statistics, companies like Kemri,Ilri and KNBS will pay you a starting salary of Ksh 100,000.Statisticians with masters qualification earn the best salaries.
Civil Engineers working for government institutions and private multinational companies are well paid. It's uncommon to find a graduate of this course earning below Ksh 150,000 monthly.
Software Engineers at Safaricom,IBM ,Google and other tech companies eat with big spoons. At Safaricom, experienced engineers earn over Ksh400, 000 monthly. Google pays their software developers over Ksh800, 000 monthly.
Human resources officers at junior levels are not paid well until they are promoted to managerial level. Since HR Manager is the engine of any company, their salaries are mouthwatering. In Kenya, it's difficult to get a HR Manager earning less than Ksh150, 000.Big institutions like Safaricom pay over Ksh 1 million per month.
Auditors for top audit firms in Kenya like Deloitte, KPMG, Earnest & Young and PWC earn over Ksh 120,000 even when they are newly recruited. There are also private companies which pay their internal auditors good salaries. If you possess a business related degree and a professional course like CPA, ACCA or CFA,you will definitely get a high paying job. But your target should be multinationals or top audit firms in Kenya.
Quantity Surveyors in government institutions are also among the best paid government employees. The good thing with this work is that you can employ yourself and become extremely rich. A quantity surveyor makes over Ksh 100,000 every month.
Bank Managers of any bank are also a happy lot.You may find a bank paying tellers Ksh 40,000 but their manager is earning Ksh 300,000.
This job is so good because it offers cheap loans. As a bank manager, you can always take loans and boost your business. The job also pays bonuses annually.
University Lecturer
A University Lecturer with at least a Masters qualification and employed by the government takes home over Ksh120,000.Those possessing PhD and above take home over Ksh 180,000 monthly.
If you want to earn better salary, pursue a PhD course especially from Europe or USA.
Procurement managers in government institutions are rich, they literary carry money in sacks. You will find someone earning Ksh 40,000 but takes home Ksh800,000 at the end of the month. There are numerous loopholes in this sector.
If you want to become rich quickly in Kenya, win a political seat.MCAs earn Ksh 144,000 but they also win tenders. In 5 years, an MCA will make over Ksh30 million.
MPs, Women Rep and Senators earn Ksh 1.2 million per month while Governors pocket more than Ksh 1.4 million monthly.
There are classes of parastatals best paying parastatals are those in Class A such as KRA,Central Bank,EACC,National Intelligence Service,KAA,KCAA and KPA.Here almost everyone is making over Ksh100,000 every month.
There was a time DJs were not making good money, but nowadays they are loaded because of many clubs in cities. A DJ makes over Ksh 20,000 per gig .In a month, he will attend over 20 gigs, earning at least Ksh 400,000.
NGOs and UN are definitely among the best paying institutions in Kenya. If you get a job at the UN, your monthly salary will be upwards of Ksh 250,000.Most NGOs pay over Ksh 100,000 every month.
If there are opportunities you should seek, it's KDF.Unless they are sent for peace keeping mission,KDF are always in barracks almost doing nothing and earning over Ksh 70,000 every month. The food in barracks is also subsidized.