Making at least $1,000 a month blogging is one of the easiest thing for a blogger. However, there are few things you should implement before you start realizing the income.
Bloggers with new blogs are the ones who find it difficult to earn this amount of money. This is because during first few months, traffic numbers are low, not enough to attract meaningful income. Over time, as they post more, they realize that earning even $10,000 is possible.
In order to earn $1,000 per month, first make sure you are in the bracket of most profitable niches. By choosing one of them, you are one step close to earning $1,000. We have a number of profitable niches for bloggers who are monetizing with AdSense, the list is as outlined below:
Make Money online
Web hosting
Banking & Finance
Mortgage
Health & Fitness
Gadgets(mobile phones, television and laptops)
Cars
Wealth Creation
Forex
Pets
Education
Any of the niches above will earn at least $0.20 per AdSense click.
The next step is to aim at getting traffic that will generate that amount. The ideal traffic is 300,000 to 1 million page views per month.
For every 1,000 page views a blog receives, the AdSense banners get an average of 10 clicks. If each click costs $0.20, you'll earn an average of $2 from 1,000 page views. 10,000 page views, you'll make $20.If your blog attracts 100,000 page views per month, your income will be approximately $200.With 500,000 page views, you'll earn $1,000 from AdSense.
To ensure that your Cost Per Click(CPC) is high, target countries like USA, Canada, Australia, Germany, France, UAE and France. In those countries, advertisers pay more for advertising. The CPC for profitable niches will be more than $0.20, sometimes up to $100 per click.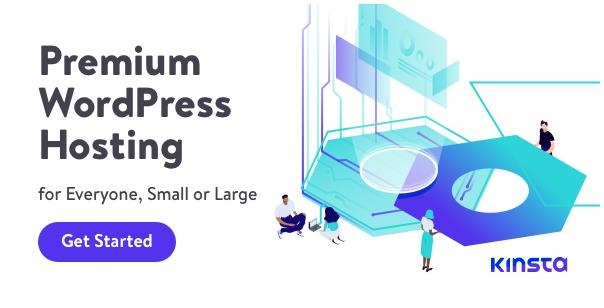 To get 300,000 to 500,000 page views per month, your blog should have more than 1,000 articles with highly targeting long-tail keywords. This is where SEO comes in.SEMrush is the tool most bloggers use to search for the correct long-tail keywords that will rank high on Google,click here to sign up for SEMrush for free
The tool will also help you to see how your articles rank on search engines.
With 1,000 high quality articles in your blog where each article receives at least 20 page views per day, you'll get approximately 500,000 page views per month. You should also make sure that you create at least 5 articles per day. If each article generates an average of 500 visitors, then the 5 of them will draw 5,000 visitors. In a month, the fresh content will generate 150,000 visitors and the archived more than 400,000 visitors.
An ideal blog must contain fresh and archived content. Archived content is one that determines whether the money you make on monthly basis will oscillate or remain constant. Without traffic from archived content, your blog may not hit the targeted revenue—which is why you should use tools like SEMrush or LongTail Pro to learn how to write articles,click here for longTail Pro tool
Another aspect that will help you to earn more than $1000 per month is the positioning of your adverts. The WordPress theme you use contributes a lot in this case. I normally recommend Newspaper them because it has always worked for me. The Theme costs $59 at ThemeForest and it's the most popular theme among experienced bloggers. It has clear and strategic spaces for AdSense banners. When you change your theme to Newspaper, you'll realize 200% increase in click through rate. To buy the theme,click on this link and visit ThemeForest
If you implement those ideas, you will eventually start making over $1,000 per month. Please remember to share most of your articles on social media for more traffic.
Before I conclude, I should remind you that blogs that are not more than 1-year-old may not achieve the $1,000 income target because they can't compete favorably with older blogs. It's therefore important for the owners to be patient until they gain high competitive advantage.