A new blog is one that is less than 1 –year –old. With such a blog, a publisher is capable of making in excess of $3000 if they employ techniques that boost organic traffic and also diversify their income sources.
For those who want to start a new blog, I would recommend that you set aside $50 for domain registration and web hosting from Bluehost. Luckily, this month, Bluehost is offering domain registration for free,click here to visit Bluehost website and register your domain ,they have also reduced the price of hosting to as low as $2.95
Domain registrations, web hosting and web design will cost less than $50.
It's usually difficult for a blog to generate over $3,000 per month, but if someone wants to earn this amount within a year, follow these techniques: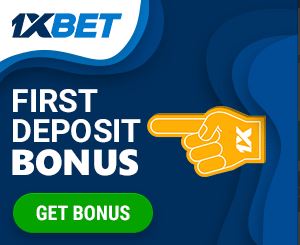 Target organic traffic of more than 500,000 page views per month
Organic traffic is extremely important for any blog. Those visiting your blog through search engines are likely to click on the adverts in the blog than those from social media platforms.
With 500,000 monthly page views, AdSense alone will generate at least $2,500—that's if traffic is from USA, Canada or UK: those are three countries with highest CPC.
To get 500,000 page views per month, your blog should have at least 5,000 articles where each of them attracts more than 10 views per day.
Traffic from USA will get 0.30 to $10 per click. With 500,000 to 1 million page views, you're assured of earning $3000.
Generally, AdSense alone may not generate the required income ($3000), you need to look for other sources. Apart from AdSense, affiliate marketing, sponsored articles and direct banner Ads can be used to monetize the traffic. Since your blog is new, getting direct ads may be a mountain to climb, but sponsored articles and affiliate marketing are possible quick ways of generating money. On average, you will get 1-5 sponsored articles per month, which can generate more than $200.Affliate marketing will also generate over $200 per month. If you add this income to AdSense, you'll achieve your target of $3000.
You should also not forget to sell your own products. Buy smartphones, electronic products and clothes to market them through your blog. You'll never lack someone to buy those products if they are genuine.
Create a niche blog for affiliate marketing
The good thing about affiliate marketing is that it doesn't need a lot of traffic to earn money. With average of 100,000 visitors per month, you are capable of earning more than $3,000. The main challenge is identifying affiliate programs that can convert. Ensure that the programs are available in your country because that's here you'll get primary traffic from.
In case you need a niche blog, spend $50 only at Bluehost to create one. As you know, Bluehost offers the best WordPress Hosting in 2021.Follow this link to get a free domain name
Use the right keywords that will rank on page one of Google
Failure to use the right keywords in your posts will see your articles pushed to page two of Google and below. It's important to know which keywords people type when searching for content online. Tools like SEMrush will help you learn those keywords. You can register with SEMrush today and learn about those keywords, click here to register for free
Ensure that 80% of those searching for content similar to yours land on your website—that way, you'll get maximum traffic from organic searches.