There are many ways of making money as a youth in Kenya even without employment. Statistics show that more than 50% of the youths in the country are jobless. For one to survive in Kenya, they have to look for something to keep them busy as they earn a living. Fortunately, there are several ventures one can run for a living.
If you are currently jobless, here are quick ways of making money in Kenya:
Starting small but profitable business venture
There is no single day the capital for business will be enough. All you need as a youth is to identify small business venture that's lucrative and start from scratch. Some of the most profitable small businesses in Kenya include:
Car wash business
Running MPESA shop
Cake baking business
Starting a Kinyozi
Juice blending
Hawking
Show shining
Selling boiled eggs and samosa
The problem with many youths is that they discriminate against jobs when in the actual sense, there is scarcity of employment opportunity. Some of the businesses listed above require less than Ksh 1,000 to start but the profits to be realized are impressive. Instead of being idle, start something small and with time you'll grow and master the game.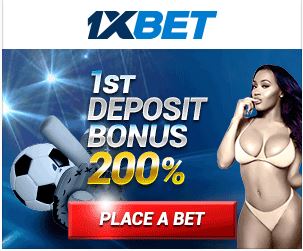 The easiest way to start any business is to stop postponing: wake up, go to the shop, buy materials, identify a house, start your business.
Taking up online writing jobs
There are numerous writing jobs online for Kenya youths.By 2019 about 3,000 Kenyans were actively doing online jobs.Ajira is one of the sites which provide online jobs for the youth,but we also have several companies that provide opportunities for Kenyan graduates.Here is the list of companies to join for online jobs and academic writing
Hivisasa
Academia Research.
Freelance Writing Center.
Search for any of those academic writing companies, apply to be incorporated as a writer. Hivisasa is one of the famous blogs that provide jobs to university students and graduates in Kenya.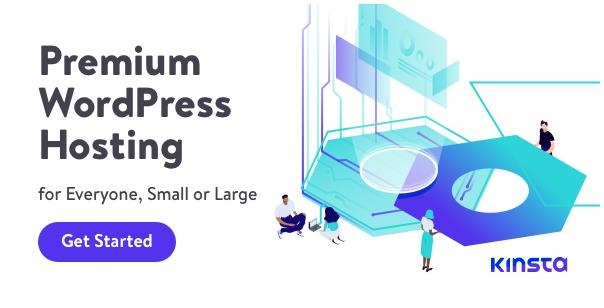 Land brokerage
To start land brokerage business, you don't need any capital, all is required is to look for people who are selling land, then link them with buyers and earn a commission. If you are a graduate who is currently jobless, try this kind of venture and see how quickly you'll make money.
In 2010 this is what I was doing, I was based in Kamulu.There is a time I even made Ksh 300,000 from a single transaction.
Blogging
Blogging is currently employing over 2,000 youths in Kenya.You can blog from YouTube, Facebook or Twitter, but the most important thing is,you have to own your own blog. YouTube belongs to Google and Facebook is also owned by Zuckerberg, but if you start your own blog,you will have absolute power and influence over it.
To be a blogger, you have to start with registering a domain name (Register here at Bluehost). You also need someone to design your website, call 0722927138 for web design.
The average income of a blogger in Kenya is Ksh40,000 but there are individuals who make as high as Ksh 1 million per month. Some of the highest paying blogs include Venas News,Tuko,Star,Kenyans and Ghafla.
Blogging is only difficult when you're starting but with time, the pay becomes good. There is no limit in the amount you earn, you are your own boss, you set your own targets and whatever you make ,it's due to your hard work.
Betting
Betting is also another activity you can engage yourself in and make quick money. Though it's addictive ,you may be a lucky winner if you play consistently and responsibly.
There are individuals who make between Ksh 1,000 to Ksh 10,000 per day from betting but they employ several techniques. One of the best techniques is to pay a betting predictions site to receive regular and accurate bets. Fixusjobs also provides accurate bets, we have several analysts who do the work on regular basis and supply us with the tips. All you need to do is pay Ksh999 per month to the till number 705909 and start receiving the tips via SMS.You can use the following procedure to subscribe;
Go to MPESA
Select Lipa Na MPESA
Select Buy Goods and Services
Enter MPESA till number (705909)
Enter amount (Ksh999 Ksh 999)
Enter MPESA pin and send
There are betting companies which provide incentives and bonuses.1XBET is one of the best companies to join(Click here to subscribe).Also,if you need cash out on jackpots, register with Betway(Click here to register)
There are two ways in which one can succeed in life, through hard work or luck. Betting involves sheer luck while business involve hard work and strategy. You can do both and see which one works perfectly for you.
CV Writing services
Many youths are looking for jobs, what they need is a CV that stands out. If you can master the art of CV writing and launch your services online, you will certainly get several clients.CV writing and cover letter writing are best for youths who are trying to find a footing in the business world.
The charges for CV writing range between Ksh300 and Ksh 5,000 per CV. If in a month you get 20 clients, you will make not less than Ksh20,000. What I like about this business is that the cost of doing it is almost zero.
The only skills you should master is the use of Microsoft Word and marketing your services. There are several designs of CVs which every client would want to have. As you continue with the services, you'll learn more about the templates.
Providing professional services
When you qualify as a lawyer, teacher, statistician, pharmacist or architecture, don't wait to be employed, start by providing professional services. If you are a trained teacher, you can provide tuition for your neighbors' children at a fee. If you are a trained statistician, offer data analysis services. There are several professional services you can do for a living.
Farming
Most people ignore farming, especially the educated ones. They say farming does not pay. Well, there are hundreds of millionaires in Kenya who grew due to farming. Some have never been employed but they ensured they stuck to farming until they made it.
If there is land in your home, don't go to hustle in town, do research on the best fruits and vegetables to plant and immediately start farming venture.
Forex trading
If you love the internet, try forex trading. This business is particularly suitable for university graduates who did mathematics, business courses and statistics. With the kind of skills Kenyan graduates possess, forex trading is one of the most suitable ventures they can pursue.
Look for a job
Though they say jobs are scarce in Kenya, there are youths who succeed in securing employment. Make sure you network, make your CV and cover letter and hit the road. Looking for a job should, however, be an ongoing exercise even as you engage your energy elsewhere.