Blogging is becoming the major source of income for college students. As a student, you don't have to wait for your parent to send you money so as to start betting, especially if you have few dollars you can spend on launching your website. Below are step by step ideas on how to start blogging while pursuing your studies.
Come up with a niche
Most students are enthusiastic about travelling, smartphones, fashion and education. As a student, if you build a niche blog that talk about any of these topics, your work will be interesting. The moment you start thinking about blogging from college, figure out which niche will attract traffic.
Domain Registration and website design
What is more important in blogging is domain registration and web design. There are many companies where you can register your domain, but the best is Bluehost.With Bluehost, you are able to register with as little as $15 and pay for hosting for one year. In total, you need below $100 to start a blog.
Here are steps to follow in building a blog.
Visit Bluehost through this link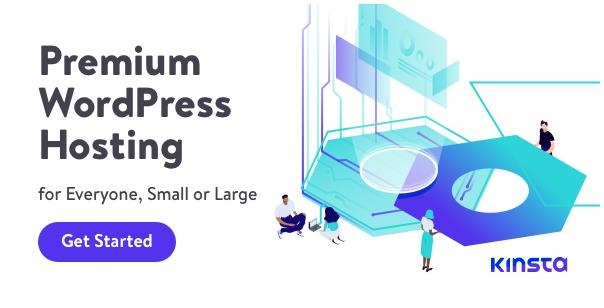 Choose shared plan of 3.95 per month as shown below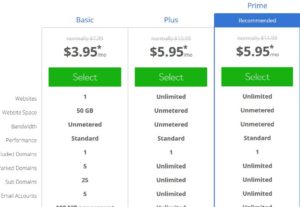 In the above image,choose the basic plan,which costs $3.95.you'll need to click on Select to continue.
In the next window you will be required to choose a new domain name.Here you are required to search a domain name that has never been used by any individual or company. Bluehost will assume that you have written down several domains that you wish to test whether they are available.This window will appear like this: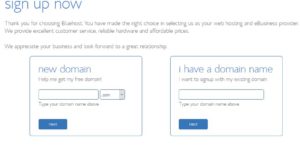 Below 'Sign Up Now,there is a button where you are required to enter details of your domain name.Make sure you stick to .com or .info domain names.
If you realize that the domain name you wanted to register isn't available,continue with more suggestions until you find available domain name.Then proceed to make payment.Once you click on select after finding the available domain name,a new window will pop up with the following details: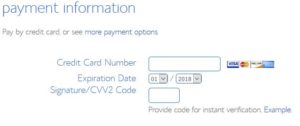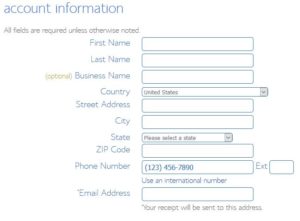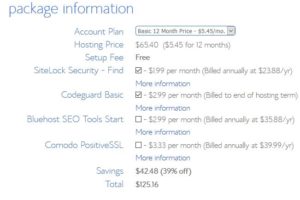 Here you are required to fill the details as per instructions.The most confusing is Signature/CVV2 Code which is found at the back of your card.Once you fill details of credit card number,turn the card and in the opposite side,you will find a 3 digit number.This is the one they call as Signature/CVV2 Code.After you have entered the code,click submit.The transaction will be complete.
The next step is how to design a website.
There are many content management systems you can use to design a website,but I would strongly advice you to go for WordPress.Wordpress is now the most popular CMS.
At Bluehost,click on  Website.You will find a window like this,which will allow you to install a website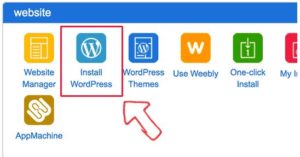 On the next screen, you will be asked to select the domain name where you want to install WordPress. Choose your domain from the dropdown field and then click Next.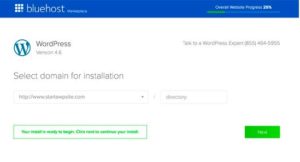 The next step is to enter your website name,admin user name,and password for your website.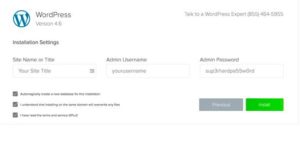 Now you need to click on the 'Installation Complete' link, and it will take you to the screen with your WordPress login URL and password.
WordPress install successful
Now you need to click on the 'Installation Complete' link, and it will take you to the screen with your WordPress login URL and password.
WordPress login url and credentials
Congratulations! You have created your first WordPress website.
You can now head over to the WordPress login page. Your login URL will look like this:
http://www.yourdomain.com/wp-admin
You can login to your WordPress site using the admin username and password you entered earlier.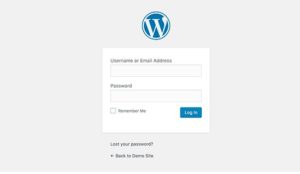 After reaching this step,you can now be able to make your website and start posting your content.In case you get stuck,you can search for information on how to create a WordPress site.
The hardest part is how to start earning from your blog.There are several ways of making money as a student.the most popular is through AdSense. Google AdSense has several restrictions.Before applying for it,make sure you observe this:
Your Blog should not have adult content
All your articles should have a minimum of 500 words.
Your content should be unique.
All images should be unique-you should not lift images from Google.
Make sure you have a high level domain.I have already shown you how to register a domain at Buehost
Traffic is not important
You must publish at least 40 articles
Avoid topics like web hosting,entertainment,technology,news and SEO,they are saturated.
Alternatively,you can apply for MGID. To be approved by MGID is much simpler than Google AdSense.If your blog has at least 200 views,apply here and start making money.
As a college student,what is needed is to make money,it doesn't matter how much as long as you are making money.You need consistence and high quality traffic so as to get noticed.