If you want to pay for hosting at Bluehost,the procedure is as simple as paying in any other hosting company. Here are steps to follow:
Visit Bluehost through this link.A window will open as shown below: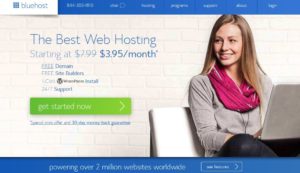 On top of this window,there is a place showing hosting.Select the button to get a drop down which has the following details:
Shared hosting
Cloud hosting
WordPress hosting
WooCommerce hosting
VPS Hosting
Dedicated hosting
Domain
Now,it depends on which plan you wish to buy.But since most of us are on shared hosting,I guess you will also go for it.Click on shared hosting.
A window like this below will appear: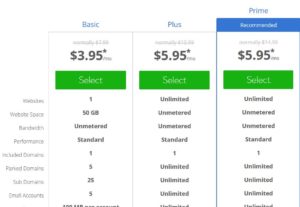 As you can see above,the window has three plans,basic,plus and prime.For starters,basic is the best plan but for bloggers who receive above 5,000 visitors per month,select Prime.Scroll the window down to where it's indicated Select,then click on the button.The following window will open.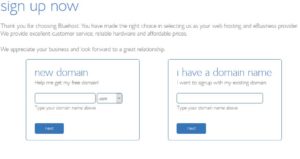 There are two things in the window above.You will either indicate whether it's a new domain or an old one.If you already have a domain name,input the name in the space above(I have a domain name).Then click on select.A new window as indicated below will appear.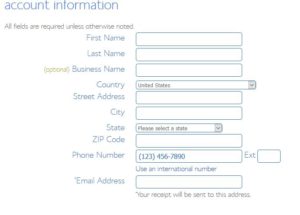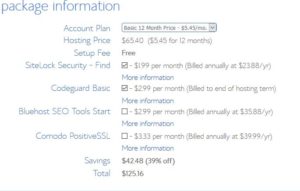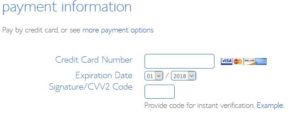 Here you are required to fill details of your Visa card enabled.The most important details include your card number and signature/CVV2 Code.I have discovered that most people don't know what signature/CVV2 code means.This is usually a three digit code that is placed on the other side of your Visa card.When you fill details of your credit card number,turn the card to the opposite side,you will see a three digit number,fill details of the number.
Something important to note here:whenever you are purchasing things online,make sure no one knows your signature/CVV2 details.If you allow anyone to know the number,they will use your card to purchase items online.
Back to our story,after you have filled the details,click submit.
Bluehost is one of the best web hosting companies in the world.By choosing them,you have made the right decision.