Being a blogger is a thrilling venture, one enjoys passing valuable knowledge to the audience. But the process of becoming one must start with creating a blog, which is a process most people hesitate to follow because they believe it's tiresome. However, it takes less than two days to start a simple WordPress blog that will generate handsome recurring revenue for you.
Steps to follow when starting a blog:
Register your domain name
Buy hosting space
Create a website and link it with your domain name.
Start making money.
Registration of domain name and hosting
There are many companies that register domain names in Kenya, some of them provide a domain name for free as long as a client pays for hosting. Buying a domain name for the first time and paying for hosting should be done concurrently. Below is a list of companies to buy domain names and hosting space from: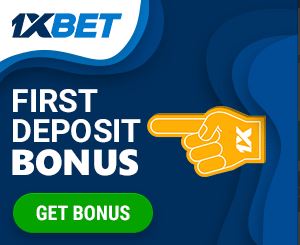 Domain name registration costs Ksh 599 to Ksh 1000 at Truehost but after purchase, hosting for the first month is free. Truehost is among the cheapest web hosting companies in Kenya and one of a couple that offer free web hosting. To buy a domain name,click on this link and visit Truehost website
On the website, click on Domains and search for your preferred domain name. I suggest that you register a domain name with .co.ke or .com extensions.
After domain registration, download WordPress and install it in your laptop/computer, then link the CMS with your domain name. Truehost will help you link the domain with WordPress.
In total, you'll spend less than Ksh1,000 start a blog with Truehost Kenya.
After one month of hosting with Truehost elapses, proceed to buy Silver Hosting plan that costs Ksh 1,499 per year,follow this link to purchase the plan
Another relatively cheap hosting provider in Kenya is HostPinnacle. I have used this company for quite some time and it's one of my favorites. HostPinnacleprovides Domain registration, web hosting as well as web design services. The moment you commit yourself into starting a blog, contact HostPinnacle and engage them in providing the services,click here to visit their website and chat with their specialists.
Registrations for a domain name at HostPinnacle is free but hosting costs Ksh 1,999 annually. In total, you'll spend Ksh 1,999 to start a website if you prefer HostPinnacle over other hosting providers. Once you get a domain name and hosting space, request them to create a WordPress website for you. You'll spend less than Ksh10,000 for web design. For details on how to search for the domain name,follow this link to visit HotsPinnacle
Kenya Website Experts is arguably the best web hosting company in Kenya. Three of my sites are hosted by the company—they've been hosted here since 2013.One thing I like about Kenya Website Experts is how they treat their clients—they have excellent customer service.
Domain name registration costs Ksh999 and web hosting goes for Ksh2,100 per year. So in total, you'll spend Ksh3,000.To buy the services,visit Kenya website Experts via this link
If you don't know how to design a WordPress website for yourself, ask Kenya Website Experts to design for you for a small fee. Since you purchased hosting from them, they will not charge you an arm and a leg.
Those are three web hosting companies I would recommend.
How to make money from your blog as a beginner
Most newbie bloggers get stuck after web design—they can't figure out how to make money through their blog. Well, for a beginner, AdSense is the most ideal platform to monetize with. Create about 20 high quality articles, then apply to monetize with AdSense. It takes about 1-2 days to get approved. In case your blog is not approved, register for AdSense alternative like MGID.I also monetize with MGID and so far,it's worked perfectly well for me.It's easier for a blog to be approved by MGID than AdSense.To apply for MGID,click on this link
The amount of money to earn from AdSense or MGID depends on traffic your blog pulls in. With 100,000 monthly visitors, you're assured of Ksh15,000. If your blog goes viral and generates over 1 million monthly visitors, expect to earn over Ksh 200,000.
As you grow your blog, don't forget to create social media pages associated with it, which you'll use more often than not to share your content. Social, organic and direct traffic is important.