Below is the fees structure for International School of Uganda
FEES SCHEDULE 2017-18 SCHOOL YEAR
SCHOOL FEES
| | | |
| --- | --- | --- |
| 1 | Registration Fee | $250 |
| 2 | Capital Levy | $6,000 |
Non-refundable fee payable per student on registration
Capital Levy Fees are allocated to construction, other capital
expenditure and major maintenance projects
One time non-refundable fee payable by all students entering Grade 1 or above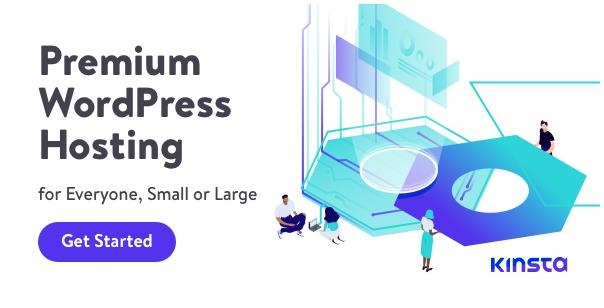 3
Annual Tuition
Junior School
Playgroup
$4,950
EC1-EC2
$6,200
Kinder
$17,000
Grade 1-5
$18,500
Senior School
Grade 6-8
$21,500
Grade 9
$21,900
Grade 10
$22,500
Grade 11-12
$26,300
4
Afternoon Supervision
$1,130
Fees are charged on an annual basis
Tuition Fees cover educational expenses including tuition, textbooks, exercise books, general classroom stationery, local
field trips and some extra-curricular activities.
Playgroup and EC classes end at 12 noon. Afternoon supervision from 12 – 3pm is provided at an additional cost.
Playgroup and EC classes end at 12 noon.
Optional Afternoon supervision from 12 – 3pm is available at an additional cost.
| | | | |
| --- | --- | --- | --- |
| 5  Bus Fees | 1 child | $1,850 | For students who use school bus service |
| | 2 children | $1,800 | Charge is per child using the bus |
| | 3 children | $1,750 | |
| | 4 or more | $1,700 | |

ACTIVITY FEES
1    After School Activities                             Variable       The After School Activity programme offers a variety of optional
activities on a seasonal basis including some led by external
coaches/leaders and/or materials that involve an additional
payment.
Students in the grade levels specified below will be expected to participate in a curriculum integrated trip each year. Trips are out of Kampala for between 2 & 7 nights, depending on Grade Level, and costs vary accordingly. Student contributions are supplemented by partial ISU funding. Amounts below are indicative only based on 2016/17 costs
| | | |
| --- | --- | --- |
| Exhibition Trip | $80-$100 | Grade 5 |
| Week-without-walls | $80-$500 | Grades 6 to 9 and Grade 11 |

ISSEA/MUN and Other Out of Country Trips
ISSEA and MUN trips are partially subsidised by ISU, the cost per student varies depending on group size and destination. Estimated price range, $500 – $1800 per student
OTHER CHARGES
Contact the School Business Office on [email protected] for details of School Lunches, PE Kits and other school supplies
A Financial Assistance scheme is available to self-funding families who would not otherwise be able to afford the full cost of tuition fees and capital levy. For more information and details on how to apply go to www.isu.ac.ug/learning/admission-information
PAYMENT TERMS AND GUIDELINES
Currency: All Fees are charged in US Dollars (US$). Payments made in Uganda Shillings will be converted to US$ at the prevailing daily rate. Please contact the Business Office for the appropriate rate before making a payment.
Payment Methods: Payment should be made by bank transfer or direct deposit to any of the school bank accounts listed below, or through the school business office by US$ cheque drawn on a Ugandan bank. An additional fee of $50 will be levied on US$ cheques not drawn on Barclays, Stanbic or Orient Banks.
Bank Details: Overseas Account
Account Name:
International School of Uganda Ltd
Bank Name:
TD Bank
Bank Address:
300 Delaware Avenue, Wilimington,
Delaware, 19801, USA
ABA/Routing #
For Wire Payments
031101266
For ACH Payments
054001725
SWIFT Code:
International payments
NRTHUS33XXX
Account Number:
04330582051
4  Bank Details: Local Bank Accounts
Account Name:
International School of Uganda
Account Name:
International School of Uganda
Ltd
Ltd
Bank Name:
Barclays Bank Uganda Ltd
Bank Name:
Stanbic Bank Uganda Ltd
Bank Address:
Lubowa branch
Bank Address:
Crested Towers branch
PO Box 7101, Kampala
PO Box 7131, Kampala
SWIFT Code:
BARCUGKX
SWIFT Code:
SBICUGKX
Account Number:
061 600 101 3430
Account Number:
9030008013704
Please contact the school business office for details of Uganda Shilling bank accounts
Late Admissions: New Students enrolling after the start of the year will be charged fees on a quarterly basis.
Fee Refunds: School fees paid in advance are only refundable where at least four weeks advance notice of withdrawal is given. Refunds are calculated on a quarterly basis, no refund will be given where a student has attended for any of the quarter.
 Late Payment of Fees: All tuition and other fees are due by the payment deadlines in accordance with the payment plans detailed below. Requests for alternative payment plans must be approved by the Head of School and may be subject to additional finance charges. Late payments may incur a finance charge of 1% per month.
Please note that failure to make payment within 30 days of a payment deadline may result in the withdrawal of the student. School reports, transcripts and other documentation will be withheld if fee payments are not up to date in accordance with the selected payment plan. In addition students will not be permitted to participate in school sponsored overseas trips.
PAYMENT PLANS AND DEADLINES
Payment Plans and Deadlines
ISU offers three different payment plans for Tuition and Bus Fees:-
Plan A
Plan B
Plan C
Annual Payment
2 Instalments
3 Instalments
(Inclusive of Finance Charges)
Junior School
Playgroup
$4,950
$2,520
$1,690
EC1-EC2
$6,200
$3,160
$2,120
Afternoon Supervision
$1,130
$580
$390
Kinder
$17,000
$8,670
$5,810
Grade 1-5
$18,500
$9,440
$6,320
Senior School
Grade 6-8
$21,500
$10,970
$7,350
Grade 9
$21,900
$11,170
$7,480
Grade 10
$22,500
$11,480
$7,690
Grade 11-12
$26,300
$13,360
$8,950
Bus Fees:
One Child
$1,850
$935
$630
Two Children
$1,800
$920
$620
Three Children
$1,750
$890
$600
Four Children
$1,700
$870
$580
Deadlines:                                                           11 August 2017              11 August 2017              11 August 2017
5 January 2018               1 November 2017
1 February 2018
Capital Levy
The one-time capital levy fee is due with the annual fee or first instalment.
Families may apply to pay the capital levy in two instalments and defer the second instalment to the start of the next school year.