JKUAT Nakuru Campus offers the following Courses
DIPLOMA PROGRAMMES [Management/Business
Diplomas]
No
Course
Minimum Entry
Duration
Requirements
&
Timings
1
Diploma in Business
·   KCSE meangrade C-
18
Administration (DBA)
(minus) with at least D+
Months
(plus) in Maths and
English. OR
2
Diploma in Purchasing &
Mode:
·   KCE Division III with a
Supplies
pass in both Mathematics
Daytime
management(DPSM)
and English. OR
·  CREDIT pass in any
3
Diploma in Business
relevant certificate course
Information Technology
(DBIT)
with at least KCSE mean
grade D+ (plus).
DIPLOMA PROGRAMMES [ IT Diplomas]
No
Course
Minimum Entry
Duration
Requirements
&
Timings
1
Diploma in Information
·   KCSE C (plain) and C-
18
Technology (DIT)
(minus) in Maths and
Months
English OR
·   Division II in KCE with
Mode:
credit passes in Maths
and English or an
Daytime
equivalent qualification
recognized by the
University Senate.
·   A CREDIT pass in JKUAT
IT Certificate
CERTIFICATE PROGRAMMES
No
Course
Minimum Entry
Duration &
Requirements
Timings
1
Certificate in Information
Be a holder of KCSE with
3 months
Technology (CIT)
minimum aggregate of C-
WEEKDAYS
(minus)
2
Bridging Course in
KCSE
3 months
Mathematics (BCM)
WEEKDAYS
The JKUAT Nakuru CBD Campus is located at the heart of Nakuru Town [Kwanza Hiouse] and we provide: –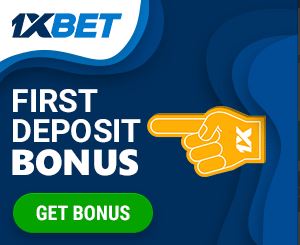 Conducive learning environment to our students,
Enhanced space, Library and Computer Laboratories,
More academic programmes,
Flexible learning modes (evenings, weekends only and Daytime classes),
Qualified, vibrant academic resource persons.
JKUAT Nakuru CBD programmes include; Post graduate programmes, Undergraduate programmes, Diploma programmes and ICT short courses. JKUAT, Nakuru CBD Campus is committed to providing quality teaching and ensure that students complete their courses in stipulated time.
Applications are invited from qualified candidates for the following programmes for the 2015/2016 academic year due to start in May 2016 at JKUAT Nakuru CBD Campus.
DOCTOR OF PHILOSOPHY PROGRAMMES
No
Course
Minimum Entry
Duration &
Requirements
Timings
1
PhD
Information
§
Masters  degree  in
a
Daytime /
Technology
relevant
field
or
Evening /
2
PhD
Business
equivalent
from
a
Weekends
Administration-OPTIONS
–  (Finance  OR  Strategic
recognized university
only
Management
OR
Marketing options)
§
Bachelors degree
3
PhD in Human Resource
Management (HRM).
4
PhD in Development
Studies

MASTERS PROGRAMMES
No
Course
Minimum Entry
Duration &
Requirements
Timings
1
Master of Business
·  Bachelor's degree with at least
2 academic
Administration (MBA) –
2nd Upper second class
years
(Finance OR Strategic
Honours or equivalent from a
Management, Accounting,
Marketing Options]
recognized university OR
Mode:
2
Masters in Development
·
Bachelor's degree with 2nd
Daytime /
Studies (MDS)
Lower second class Honours
Evening /
3
Msc. in Project
Weekends only
Management.
plus at least TWO years post
4
MSc. in Procurement and
qualification experience.
Contract.
5
MSc. in Human Resource
Management.
6
MSc. in Information
·
Bachelor's degree with 2nd
Technology
Lower second class Honours
7
Msc. in Information &
plus at least THREE years
Knowledge management
post qualification experience.
BACHELORS DEGREE PROGRAMMES
No
Course
Minimum Entry
Duration &
Requirements
Timings
1
Bachelor of Commerce
·   KCSE mean grade C+ (plus) and
3 years
(BCOM) [Accounting,
grades
C
(plain)
in
Finance and Marketing
·
Mathematics and English. OR
Mode:
KACE
certificate
with
2
Options]
Principal  and
1
subsidiary
Daytime /
passes, and a minimum of
credit pass in Mathematics at
Evenings
2
Bachelor of Business and
·
KCE. OR
Diploma
in relevant
discipline
Information Technology
with credit pass from JKUAT or
(BBIT)
from an institution recognized
by University Senate.
3
Bachelor of Procurement
Important Notes:
and Contract Management
(BP&C)
There are no EXEMPTIONS