Kinsta's $30 hosting plan is the cheapest hosting plan at Kinsta.If you own a website that receives less than 20,000 visitors, this is the best hosting plan to buy.
I am one of the people who started with the $30 per month plan and upgraded each time my website received more traffic, today I am hosting with Business 1 plan which costs $100 per month.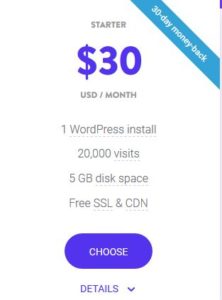 I have always met people asking which is the best hosting plan for a new website. What I tell them is that there is no need of buying an expensive plan, just take the cheapest plan and grow with time.
Features of the $30 plan
1 WordPress install
20,000 visits
5 GB disk space
Free SSL & CDN
30-day money back guarantee
Kinsta is one of the best hosting companies in the word. Some of the advantages of hosting with Kinsta include: Fastest loading speed, secure, value for money and reliable.
How to host at Kinsta.
The first step is to follow this link and register, then start a chat with one of the Kinsta staff members.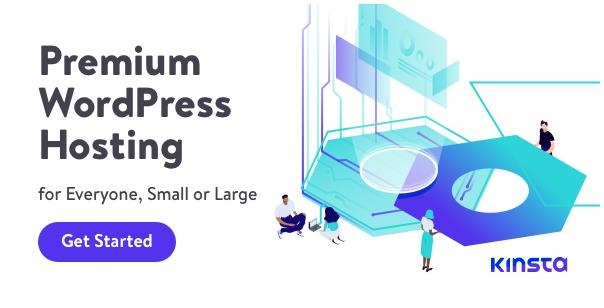 Is Kinsta a good company to host your website?
I know most of you are worried whether your website will be safe at Kinsta.What I will confidently say is that Kinsta is the best hosting company. One of my websites receive over 200,000 page views per day and it has never gone down.Out of 100%,I will give it 99.99%(check hosting plans here)