Strathmore University offers the best courses from certificate,diploma,degree,masters, to PHD as listed below.
FACULTY OF INFORMATION TECHNOLOGY
DEGREE COURSES
Bachelor of Business Information Technology
Bachelor of Science in Informatics and Computer Science
Bachelor of Science Telecommunication
MASTERS COURSES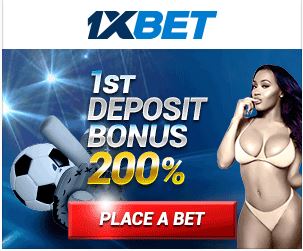 Master of Science in Information Technology
Master of Science in Computer Based Information Systems
Master of Information Systems Security
DIPLOMA COURSES
Diploma in Business Information Technology (DBIT)
CERTIFICATE COURSES
Cisco Certified Network Associate (CCNA)
International Computer Driving License (ICDL)
Certificate in Computer Applications (CCA)
SCHOOL OF ACCOUNTANCY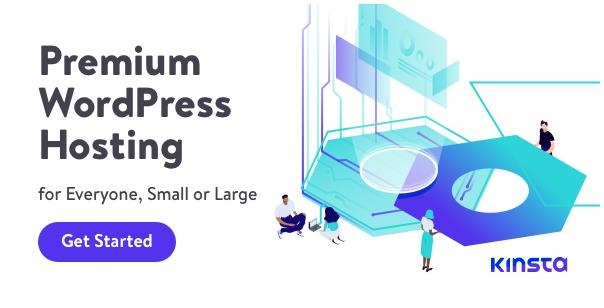 CPA
ACCA
CFA
CISA
CISM
ACA ADVANCED STAGE
SCHOOL OF GRADUATE STUDIES
Master of Science: Computer-Based Information Systems (MSc.CBIS)
Master of Science: Information Technology (MSc.IT)
Master of Science: Statistical Sciences
Master of Science: Mathematical Finance
Master of Science: Biomathematics
Master of Science: Educational Management (Msc.EM)
Master of Commerce (MCOM)
Master of Applied Philosophy and Ethics (MAPE)
Masters in Educational Practice for Academics (MEPA)
Masters of Business Administration (MBA) for Executives
MBA Healthcare Management (MBA-HCM)
SCHOOL OF FINANCE AND APPLIED ECONOMICS
Bachelor of Business Science (BBS) degree programme offers three distinct degree qualifications:
BBS Actuarial Science
BBS Finance
BBS Financial Economics
Every year the school enrolls several students featuring in the KCSE top 100. The overall mean entrance grade to the programme is KCSE A minus (A-).
Teaching and Learning Experience
The BBS programme is delivered through Lectures, Group work, Case studies, Practical modeling as well as guest lectures from both local and international industry professionals. As a student you will enjoy the challenge that comes with the course. The current students have, among other activities, developed pioneering products that are being incubated in the industry as well as undertaken research topics that have informed industry.
SCHOOL OF HUMANITIES AND SOCIAL SCIENCES
UNDERGRADUATE PROGRAMMES
We offer the following undergraduate programmes;
Bachelor of Arts in Communication
Bachelor of Arts in Development Studies and Philosophy
Bachelor of Arts in International Studies
POSTGRADUATE PROGRAMMES
Below is a list of Master's programmes offered at SHSS;
Master of Applied Philosophy and Ethics (MAPE)
Master of Science in Education Management (MSc.EM)
SHORT COURSES
Teachers Enhancement Programmes (TEP)
Writing Centre courses
SCHOOL OF MANAGEMENT AND COMMERCE
PROFESSIONAL DEVELOPMENT PROGRAMMES
Project Management Professional
Finance for Non Finance Managers
Monitoring and Evaluation
Advanced Monitoring and Evaluation
Grants Management
Marketing for Success
Project Management
Personal Financial Management and Investing Decisions
Audit and Risk Management
Procurement Management
HR For Non HR Managers
Chartered Institute of Marketing (CIM)
STRATHMORE BUSINESS SCHOOL
    MBA FOR EXECUTIVES
MBA Evening Program
MBA Modular program
Master of Science in Development Finance
PhD Program in Business and Management
PROGRAMMES
    MODULAR PROGRAMS
Advanced Management Program
Women Directors Leadership Summit
Owner Manager Program
Senior Management Leadership Program
Program for Management Development
    Short Programs
Leading the Board
Private Equity and Venture Capital
Rede­fining the HR Practice: HR Summit 2016
Women in Executive Leadership League
The Effective Director
New Managers Leadership Program
Developing Leadership Capabilities
Family Business Executive Program
The Master Negotiator
The Strategy Summit
Women in Leadership Program
Construction Project Management
STRATHMORE LAW SCHOOL
PROGRAMS
INSTITUTE OF MATHEMATICAL SCIENCES
PH.D PROGRAMMES
IMS offers research-based  Ph.D studies through the School of Graduate  Studies (SGS).
In 2014 the IMS graduated one PhD candidate in Biomathematics. At the moment there are four PhD candidates enrolled in SU working as doctoral fellows in the Institute, two PhD candidates working on their PhD proposals in IMS, one PhD candidate enrolled in the Western  Michigan University, USA, and CPA.The university offers the best training, which in most cases earns students scholarships to prestigious universities in UK,USA.Canada,Australia and other top universities across the world.
If you want to study at a top university, Strathmore would be the first choice.
Employers in Kenya always give Strathmore university graduates first priority when they are recruiting graduate trainees, this is because they understand the kind of training these graduates undergo before they are finally released to the job market.
If you care about your future, Strathmore is the ideal university for you.