Strathmore University is the best training institution for CPA course. The school, besides providing rigorous training, offers up to date reading materials, which are available in the school library and can also be downloaded online.
A course in Accountancy serves as a basis for a career in many professional fields, for example, Engineering, Law, Architecture, Medicine, Dentistry or Building Economics.
The Certified Public Accountant (CPA) course provides a basis for professional careers such as Accounting, Auditing, Finance Management, Tax Management and Consultancy. If one wishes to pursue a career as a professional accountant the CPA course is the first step towards a master's or other higher degrees in reputable universities, especially in the United Kingdom.
Entry Requirements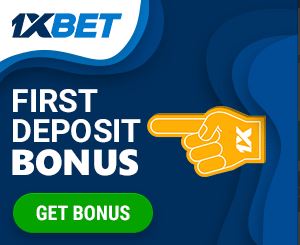 To become a Certified Public Accountant you must first pass the CPA examinations of the Kenya Accountants and Secretaries National Examination Board (KASNEB) after attaining one of the following:
Kenya Certificate of Secondary Education (KCSE) Examination with an aggregate average of at least a grade C plus (C+) provided that you have obtained a minimum of a grade C plus (C+) in both English and Mathematics. KASNEB will evaluate any marginal cases on their own merit.
Kenya Advanced Certificate of Education (KACE) with at least TWO Principal passes provided that the applicant has credits in Mathematics and English at Kenya Certificate of Education (KCE) level.
Kenya Accounting Technicians Certificate or the Accounts Clerk National Certificate.
A Degree from a recognised university.
Such other certificates or diplomas as may be approved by the Board of KASNEB.
Tuition at Strathmore
Full Time Classes:
08:15a.m – 4:15p.m, Monday to Friday
There are two full-time courses each year:
1st semester – early January to Mid May
2nd semester – early July to Mid November
Evening Classes:
05:30p.m – 8:30p.m, Monday to Friday and Saturdays, 8:00 a.m-  1:35p.m
There are two evening courses each year:
1st semester – early January to Mid May
2nd semester – early July to Mid November
In each semester Strathmore offer classes for Part 1 (Sections 1 and 2) and Part II (Sections 3 and 4) and Part III (Section 5 and 6).
Early Morning Classes:
Mondays – Fridays from 6.15am – 7.45am
and Saturdays from 7.00am – 8.30am
They provide free transport from Nairobi CBD before classes.
Fees Structure
To complete a single CPA unit, you require Ksh 15, 000, at least. The more you advance the higher the fees you are required to pay.
From section one to section 6,you require a total of Ksh120,000.This money includes registration, examination and training.For registration alone, you require a total of Ksh 30,000 for the entire course.You can refer to KASNEB fees structure.
Training and purchasing of reading materials take most of the cash, but it's worth the cash because of the quality of training offered at the institution.