If you need a short course which is both most popular and marketable in Kenya, you need to check out the list below. In the year 2019 we have seen several courses emerge as the most favourite for graduates, professionals and youths who want to advance in their careers. Based on statistics obtained from colleges and universities in Kenya, below is a list of trending short courses in Kenya as of 2019:
Accounting Technicians Diploma (ATD)
Accounting Technicians Diploma (ATD) is offered by KASNEB.This is a course favourite to form four leavers who want to pursue CPA but did not obtain required grades for the course. It's also number one option for those aspiring to pursue business courses in college.
KASNEB statistics show that the number of students who enroll for Accounting Technician Diploma is almost the same as those who join the institution for CPA.It's a hot cake because everybody with grade C and below must pursue it before enrolling for CPA.
Admission Requirement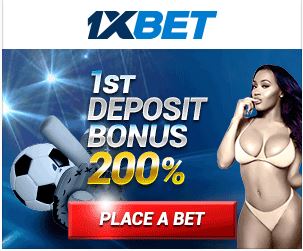 Kenya Certificate of Secondary Education (KCSE) examination with an aggregate average of at least grade C- (C Minus) or equivalent qualifications.
International General Certificate of Secondary Education (IGCSE) examination grade D.
Any other kasneb technician or diploma examination certificate.
Certificate in Monitoring and Evaluation
The second hot cake course is Certificate in Monitoring and Evaluation. This is the best certificate course for statisticians, medical practitioners, biometricians, and project managers.
Almost every NGO in Kenya require skills of M&E experts. If one holds a degree in statistics, that enough may not enable them to be M&E experts unless they pursue M&E certificate, which is why M&E is a hot cake course among those in the research field.
The best institutions for M&E course include; Kenya Institute of Management and AMREF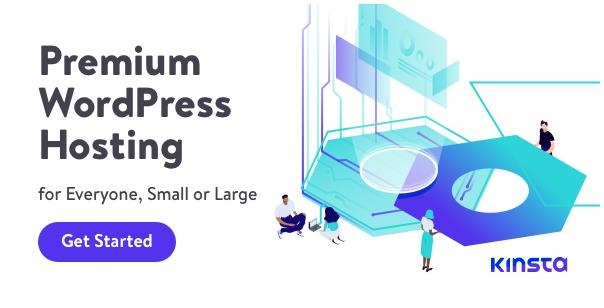 Certified Public Accountants(CPA)
Certified Public Accountants(CPA) is offered by KASNEB and it's the most sought after professional course by business professionals. In Kenya CPA is the most popular certificate course, followed by ACCA.
The hard part for Kenyans is that for one to join CPA you must get at least C+ in KCSE,which prompts most students to start from Accounting Technicians Diploma (ATD)
Admission requirements for CPA are as follows;
Kenya Certificate of Secondary Education (KCSE) examination with an aggregate average of at least grade C+ (C plus) or its equivalent.
Kenya Advanced Certificate of Education (KACE) with at least TWO Principal passes provided that the applicant has credits in Mathematics and English at Kenya Certificate of Education (KCE) level or equivalent qualifications.
kasneb technician, diploma or professional examination certificate.
A degree from a recognised university.
International General Certificate of Secondary Education (IGCSE) examination grade C in 6 papers with C in both English and Mathematics.
Such other certificates or diplomas as may be approved by kasneb.
Even if you possess BCom, Economics degree or any other degree in Kenya, it will be hard to become an accountant if you don't possess either CPA, ACCA, CFA or CIFA.Most people opt for CPA because it has reading materials and there are many people pursuing it that you can consult.
Certificate in Project Management
Another course popular among researchers is certificate in project management. Before you are given a project to run by the government, private sector or NGO, you must show your competency through experience or relevant academic qualification. Those with zero practical experience opt for a certificate in project management.
This certificate is most important for people who are already employed—if you have just completed high school I will only advise you to enroll for CPA, CIFA or ACCA instead of project management certificate.
Certificate in Psychology and Counselling
Most people ignore certificate courses like psychology and counselling but today, know that this is one of the best certificates to pursue in Kenya today. In the recent past suicide cases have become rampant, leading to high demand for psychology experts. Today, if you possess a degree in education, PR, Communication or journalism, you will easily secure employment in any institution in Kenya. In every institution people are depressed, hence the need for counselling experts.
The best college to join for a certificate in Psychology and Counselling is Kenya Association of Professional Counsellor.You can also join University of Nairobi for the same.
Certificate in electrical installations and repair
Certificate in electrical installations is one I can encourage any youth in Kenya to enroll for. This course will give you the required skills to pursue your career through self-employment. Nowadays electricity is everywhere and the services of electricians are needed. The good thing about the program is that with even a D plain you can enroll for it.
Certificate in Information Technology
Before every KCSE leaver joins any college, they have to pursue a certificate in Information Technology or computer packages. These are important skills because without computer knowledge, you will be stuck when applying for employment or doing any task with a computer or laptop.
ACCA
ACCA is offered at Strathmore college and by all standards it's better than CPA.Since almost every business student in Kenya is pursuing CPA, some of them opt for ACCA certificate.
Before you join ACCA,here are the requirements:
You'll need the following to complete your application:
Proof of identification such as driver's license, passport or birth certificate.
Official translations of any documents not in English, stamped by a licensed translator who is authorised and qualified to provide translation services.
If applying to study our ACCA qualification, you will need to upload evidence that you meet our minimum entry requirements.
One of the following payment methods:
What you need to know:
The application process will take around 10 minutes to complete.
You will have the opportunity to apply for exemptions during the process.
If you apply for exemptions, you need to upload evidence that you are eligible.
We work in partnership with national accountancy bodies in certain countries, so you may also need to register with another local organisation and pay additional charges.
If you live in Kenya, the best place to go for ACCA registration is Strathmore University.
Actuarial professional courses
Another popular course in Kenya is Actuarial professional course.This is purely for actuarial student,statisticians,mathematicians and anybody who wants to join actuarial profession as an actuary.The main motivation is that actuaries are paid handsomely in Kenya.
Two most popular colleges to pursue the course are;
Institute and Faculty of Actuaries
And
Society of Actuaries
Completing actuarial professional courses is not a mean feat, it takes not less than 3 years to complete.