Here is a warning about Nyama Choma thieves in Nairobi:
Beware of Thieves!!
There are these Nyama Choma kiosks by the road on your right, at Kenol shortly after the super highway from Thika towards Mwea.
When you pull aside, tens of men approach you. Each wants you to go buy the Choma from their Den.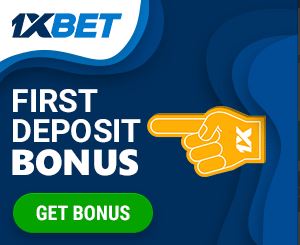 You settle on one and you go ahead to choose the meat. You clearly tell them that you need a Kg and you are whisked away to sit.
As you sit, a guy comes with some roast tripes (Matumbo)… you clearly ask who ordered that and you are told that those are just bitings as you wait for your order.
When your meat comes to the table it does not look like a Kg but a huuuuge chunk.
The man with the knife has made several chops by the the time you ask why this Kg looks this much.
He calls a "Supervisor" who explains that someone should have told you that they sell in pieces not in Kgs and unfortunately that's the piece you selected, so it cannot be cut.
You are not in a dramatic mode, so you tell them it's OK.
They can package the other half of the chunk for take away…
Shock awaits you when the bill comes.
The unweighted piece could go for any amount. Mine went for Ksh2850…
This was meant to be a Kg of meat for three!
As you absorb that, the Matumbo for "tasting" has been billed too…a cool Ksh800!!
Now here I get irritated and dramatic and promise not to pay for what I didn't order. The usual "supervisor" comes and it's finally agreed that you may ignore the Matumbo bill after a heated argument. He reminds you next time not to eat what you did not order…
You pay and ask for your take away piece thinking you have seen it all for the moment.
The take away folded in foil wrappers is gotten from the side of the grill hot and neat to your car.
Shock awaits you Kms ahead.
When you get to your destination and opens your take away, you realise that it came directly from the bins…
It's leftover eaten bones complete with other food leftovers like cabbages, sima, mataha etc…
Now I sit down and wonder, an alleged business man who is capable of doing this, what else could they be doing?
Are you even sure the meat is legit to begin with?
What about probable armed robbers masquerading in white coats as grill guys when they could be terrorising travellers?
Drug your drinks then steal your money and cars maybe???
This experience got me thinking.
If you cannot avoid those vibandas, then be very careful.
Stay alert.
Be warned.