Our client an award winning renewable energy manufacturer and distributor of solar products ranging from solar lights, energy cooking stoves and other home appliances. It also offers energy services in small shops in the rural areas.
They now seek to hire an experienced inventory accountant to assume ownership of all inventory accounting responsibilities and take initiative to improve the efficiency and effectiveness of the various tasks associated with this position.
Industry: Renewable Energy
Salary: 65k – 80k based on experience
Location: Nairobi with travel around Kenya
Inventory Accountant Job Responsibilities
Establishing and implementing inventory management policies and procedures.
Lead and Perform daily weekly and monthly physical stock checks in all the kiosks and highlight variances to the management.
Prepare and distribute daily, weekly, monthly and ad-hoc inventory levels and consumption reports to all the relevant departments.
Maintaining acceptable and accurate inventory levels at warehouse/inventory locations based on Re-order levels
Coordinate with accounts department and marketing department to ensure that all product costs are properly taken in the cost of sales and inventory costs.
Responsible for communicating with all department managers and purchasing on inventory levels and locations.
Coordinate with supply chain team to implement and ensure control system to reduce damage, breakage and inventory obsolescence.
Reviewing obsolete/redundant inventory to facilitate their removal from the warehouse.
Assist in preparation and support of external audits engagements
Assist with planning, execution, reconciliation and financial reporting.
Be proactive in planning and executing to meet month-end close, financial reporting deadlines and other accounting deadlines.
Ensure financial records are compliant with company policies and procedures.
Assist with maintaining and developing strong internal controls.
Revise/create process narratives and standard operating procedures related to area of responsibility.
Assist other functional units within the Finance team in carrying out jobs as and when required by the management.
Ensure accurate posting of all inventory transactions to the Tally system
Qualifications for the Inventory Accountant Job
Bachelors Degree in Finance/Accounting and/or suitable background experience in inventory management in retail
CPA 'K' holder
Operationally oriented and comfortable working in a retail company (e.g supermarket, clothing store etc.) environment and experience with branch operations would be ideal
Have a detailed understanding of current inventory control systems with a working knowledge of retail company processes
4 years experience in a busy environment in which 2 years in the relevant/same field
Excellent interpersonal and communication skills
Demonstrate Tally and POS experiences
How to Apply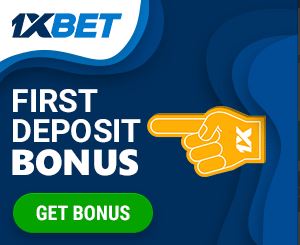 If you are up to the challenge, possess the necessary qualification and experience; please send your CV only quoting the job title on the email subject (Inventory Accountant – Retail) to [email protected] before 30th May 2017.
Kindly indicate current/last salary on your CV
N.B: We do not charge any fee for receiving your CV or for interviewing
Only candidates short-listed for interview will be contacted