Like most of my generation I was told you had to go to university, leave home, and then you'd have the good life. After doing that sometime in my mid 20s when within a week of each other both of my parents got very ill so I decided I needed to leave Kericho get back home to Nyeri. I'm the only child my parents have and so they needed help. My Mom had cancer and within a week finding out my Dad had a massive heart attack. Then the next year my Mom got a rare blockage in the artery of her stomach, and my Dad was then diagnosed with cancer. They are both doing well now, but the massive hospital bills have left them in a pretty rough shape financially.
So, I went back home and of course jobs are few and far between in rural Kenya. However, I was making a go of it working two jobs. At my main job the owner of the small business was aging and had no children that were interested in the business. I had a conversation with her about the future and she was willing to sell the business when she retired. That would be about 8 years later. I saved as much money as I could and when it was all said and done, I bought the business for 500ksh. I had to get a loan to help with this. The business at the time had the owner, myself, and another employee.
Things were going great and I took that business from grossing 50k the last year of the old owner's ownership to a high of 109k two years ago. My take home has been pretty consistently around 50k give or take a thousand or two. Initial growth came from advertising, of which the owner did none before, only word of mouth. In my small town the local radio station had great reach so I hit that hard and I would occasionally usually once a month do an advertisement in the local newspaper and on the church and county noticeboard at the headquarters. Without getting into specifics my customer demographic is older, usually above 55 so this hit those targets.
For the first few years it was all coming up roses. It seemed like we could do no wrong. Then one day while working in our shop part of the roof collapsed during a rain storm. The owner of the building also owned the building and business next door so I went to talk to him. Basically, he said he's not fixing it and I better look for another place to have my business. By luck (or curse) a pretty good place came available. It had room to grow, was nicer, and was in an ok location. I was able to secure some low interest loans through our local development agency and also had help of a local money lender.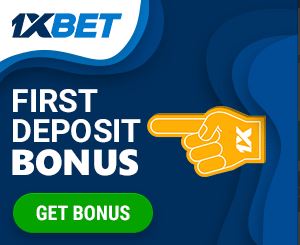 The move was tricky, there was nearly 3 weeks that we were basically shut down doing production work, but we still were doing sales. However, we only took about a 7% dip in business that year so it could have been worse. Year two at the new location was my best ever. Then there was a major bump in the road. My key employee who basically handled all of my shop production got into some major legal trouble and was gone.
The next year was a revolving door of employees. It was hard to get people to take pride in their work like you do. I dealt with the typical no shows, showing up late, and I heard every excuse in the book. To outright stealing my business over. Honestly after about a year of that I just wanted out but I didn't have a business, I owned a job.
All this was wearing me out since I couldn't find a reliable employee who could support me. My mother told me about Kiwanga Doctors and how they help with business problems so I gave them a try and made an appointment at their offices in Kericho County. I met them and described my problems and a spell to help with my business problems was done. I was also given a ring to help with the employee who were stealing from me and also with luck in my line of business. Finally, after a few weeks, I was able to find some stability in an employee who worked hard and showed up, but was frustrating to work with him initially.
We went on and soon our revenues started to rise again. Our product was moving tremendously. The last year or so has been very fine and in fact I felt confident enough to open another sales location. Now it's commission based and the sales people own a small business of their own. We just set up a display there and they sell our product as well as their own related but not the same product. That location last year grossed about 600k of which about 250k of it was profit for me. At the beginning of this year, some serious competition came to town but because of my magic ring and business spell, I had accumulated enough revenue and competent business processes to even deliver my product to people during lockdown. Thanks to Kiwanga Doctors for helping my business prosper.
I advise anyone with business problems to visit Kiwanga Doctors. Kiwanga Doctors do a diagnosis on their clients by asking a few questions for self-introspection in the area of one's life such as challenges in financial and physical aspects, among others. Kiwanga Doctors' spell casting powers work within 24 hours from when they are released. Many others who have been assisted by Kiwanga Doctors say they have received powerful healing and are now living their best lives.
The doctors also solve life's challenges such as love issues, family problems, hardships in business, increases your luck, that is, winning lottery games and court cases, promotions at work and clears away devilish spirits and dreams.
For consultation Call: +254769404965 / E-mail: [email protected] or visit the
website: www.kiwangadoctors.com