In Kenya, it's only small business you can start and manage to run without any issues with the government or any local authority. The good thing is that there are over 100 businesses to start with small capital which are also profitable. A number of businesses require capital of less than Ksh 100,000, which are features in this article prominently.
It's important to start small and grow over time when you learn how to run a business. Experts advise that when you have not run a certain business, don't operate in in large scale because you might lose all your money.
We have sampled a list of small profitable business you can start in Kenya especially in the year 2020.Here is the list:
People are moving online to look for ways of making money, blogging is the most ideal online making strategies. To start a blog, you need a capital of Ksh 2,000 to Ksh30,000. First, register a domain name, pay for hosting and create a website. To register a domain name and buy hosting space,click on this link to visit Kenya Website Experts.They will also design a website for you cheaply.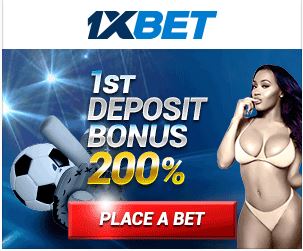 After coming up with a website, you need ways to make money. One of the most popular ways is through AdSense. If you have never heard of AdSense, search for information regarding the program online.
You can also make money through MGID…but make sure your site is more than one month old for you to apply for MGID.To apply,click on this link
The amount of money you'll earn from blogging depends on traffic numbers of your blog. Generally, AdSense pays as follows: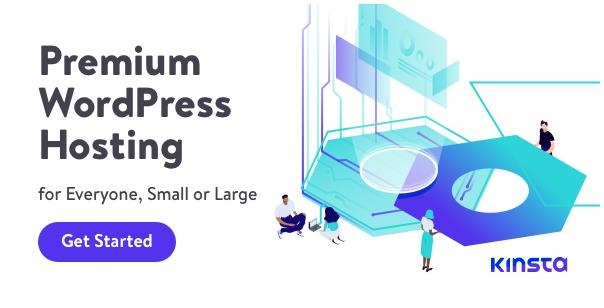 50,000 page views—Ksh 15,000
100,000 page views—Ksh25,000
500,000 page views—Ksh 70,000
1 million page views—Ksh130,000
The only expenses you will incur is the cost of hosting and internet.
MPESA business is a profitable one despite being one of the most flooded businesses Kenya. If you set it in a busy street where you get at least 200 clients per day, you'll earn money that will pay all your bills and remain with some for savings.
The cost of starting an MPESA business range between Ksh 70,000 and Ksh 200,000 depending on positioning.
One challenge of MPESA business is security—you might be attacked by robbers any time.
The profits range between Ksh 1,000 and Ksh10,000 per day.
Wines and Spirits business
People will always take alcohol no matter what. Wines and Spirits has become a good venture for small business operators. A shop with 10 chairs is enough to generate at least Ksh 2,000 in profits daily.
To start this type of business, you need a capital of Ksh150,000 to Ksh300,000. But once you have set it up, customers will be available even without marketing efforts.
In a region like Nairobi, wines and spirits shop will generate over Ksh3,000 per day.
Printing, scanning and photocopying business near a college/university
In colleges and universities, students often print, scan and photocopy documents. Fortunately, most universities don't have machines to do the job. If you have a capital of Ksh 100,000, you can set up this kind of business near a college. You will expect profits of Ksh1,000 and above daily. When schools are opening and closing, you will make even Ksh10,000 per day.
People are tired of broilers; they say they are not sweat. Kienyeji chicken is the way to go. Imagine one chicken costs Ksh 1,200. If you rear 3,000 chicken in a year and sell one of them at Ksh 1,200, you'll make a cool Ksh3.6 million. You will incur costs of Ksh1 million. It means every year, you'll make over Ksh2 million.
The market for kienyeji kitchen is ripe, there is even more demand than supply.
You need to buy around 50 chicken, then allow them to multiply. Sell them during festive season or get orders from big hotels.
Selling academic tutorials online
Another profitable business which is yet to be exploited is of selling academic tutorial online. There are many KASNEB students who need notes, your work will be to go from one institution to the other, get notes and sell them online. You should also sell past papers for KCSE and KCPE.
I will advise you to create a blog and social media pages to advertise the business. To create a blog,visit HostPinnacle via this link and register a domain name.
You'll need a capital of Ksh 10,000 to Ksh30,000 but the returns will be good.
If there is a business that's always profitable, it's salon business. Buying equipment, setting it up and acquiring a license will need an average of Ksh200,000. Get the best workers, pay them well and see how the business will grow. Some salons in Nairobi charge up to Ksh 20,000 per head.
If you have 10 customers per day and each of them pays Ksh1,000, you'll earn Ksh 10,000. Subtract expenses of Ksh3,000, you'll end up with Ksh 7,000 in your pocket.
If you don't have capital to rent a room, start from your home and when you have accumulated enough money, seek for a strategic location where people are economically stable.
If you are living in major towns like Nairobi, Mombasa, Kisumu and Nakuru, shoe shining business is one of the best small businesses to start. Only a capital of Ksh10,000 is required. By a towel, shoe polish, a basin, a chair and water, then you are good to go.
Instead of idling around, it's good to do anything even when you are a graduate.
If you manage to set up the business in Nairobi CBD, you are capable of earning over Ksh 3,000 daily.I know of a couple of individuals who make up to Ksh20,000 per day.
Grocery is where you will be selling vegetables and fruits. I think you know how this business is profitable especially in major estates in Nairobi. Someone buys 3 tomatoes for Ksh10 and comes to sell one at Ksh10.
Grocery business require a capital of Ksh 50,000 to Ksh150,000. The most important thing is to know where to source products from.
If you interview someone owning a butchery, everyone will tell you it's a very profitable business. In a butchery, make sure you sell beef, goat meat, fish and chicken such that anybody coming to buy cannot walk out empty handed.
The competition for butchery is not stiff. Capital required is Ksh 60,000 to Ksh180,000.
A busy butchery in Nairobi generates over Ksh4,000 daily. Most butcher men source meat from Kajiado or Dagoretti.
Selling clothes on Facebook
I have seen a number of Kenyans ordering clothes through Facebook. If you have a boutique, don't fail to market your products on Facebook. Ladies buy a lot through Facebook, this is something I have witnessed with my own eyes.
Your work is to stock nice clothes from Dubai, Turkey, UK, Germany and USA, then sponsor your page on Facebook. Ensure that the clothes you sell are not available in Eastleigh.
Once a client buys a product, send it to them through courier companies. You should factor in the cost of delivering the product.
If you have at least half an acre of land, it's better you farm than get employed where you earn Ksh15,000 every month. Tomatoes, cabbages, onions, carrots, kales and spinach are some of the best products to grow.
In one acre, you are likely to make more than Ksh500,000 per year if you grow tomatoes.
I have even noticed many farmers in Rift Valley growing Macadamia and Avocado, these are rare but very profitable products.
For those planning to make money online, you can do so through affiliate marketing. One of the best affiliate marketing programs in Kenya is Jumia.The company pays commissions of 2%-13 % based on the type of products you sell. To join Jumia affiliate program,click on this link
Through this program, you'll earn Ksh10,000 to Ksh200,000 every month depending on the number of items you sell. I am actually one of the many Kenyans who are promoting Jumia products online.
Another affiliate program to join is 22Bet,click here to learn about the company
Sell samosa/sausages/eggs and smokies
If life becomes unbearable, selling samosas, sausages and smokies will be the last resort. Though you may not be able to earn millions in a month, the profits you'll earn from this business is enough to sustain you.
You will buy one egg at Ksh10 and sell it at Ksh20.One smokie will cost Ksh 12 but you will sell it for Ksh 25.Every single day,you'll make more than Ksh 500.You will comfortably live in a
Ksh5,000 house in Nairobi.
This type of business requires a capital of Ksh2,000 to Ksh20,000.
Fast food restaurant may require a capital of more than Ksh200,000 but it's a fantastic business. However, the business does not do well in remote areas because the residents are not much into fast foods. In major towns like Nairobi, Mombasa, Nakuru, Eldoret and Kisumu, you'll make handsome profits.
According to research findings, profits for fast food restaurant in Nairobi range between Ksh2,000 and Ksh 20,000 per month. If it's stationed in Nairobi CBD,it can yield more than Ksh 1 million per month.
Uber business has become extremely successful in Kenya, Initially, those operating traditional taxis were resistant but they eventually came to accept Uber technology.
You let Uber get clients for you, your work is to ferry passengers. To get one car for Uber, you need an average of Ksh300,000. There is registration fee of Ksh15,000 to Ksh25,000. Every month. Uber will be crediting your bank account with Ksh 60,000. Assuming that you pay your driver Ksh 25,000, you'll remain with Ksh35,000 to save.
Nearly 90% of Kenyans wear mitumba. Unlike in a boutique where prices scare off customers, mitumba clothes are priced well, perfect for a common Kenyan. We have mitumba clothes named as Camera, those are the ones most people love. You buy one shirt for Ksh150 and sell it for Ksh650, making Ksh 500.Even if you sell 4 shirts per day, you are rich.
You should focus on selling women clothes and men shirts because those are the ones which have ready market.
Mitumba business require a capital of Ksh5,000 to Ksh50,000 depending on the volume of goods you wish to sell.
If you find yourself in Nairobi, jobless and broke, start hawking. People may look down upon your work but the reality is, you'll be making a lot of money.
Hawking in busy streets where there are no restrictions from the county government. Alternatively, move around estates.
The capital for starting hawking business does not exceed Ksh5,000.
If there is one business I would like to do any time, any day, it's car wash business. A capital of Ksh300,000 is enough. You will wash each car for Ksh 150-Ksh 1,500. In a day, you'll make more than Ksh 5,000.
The only headache for car wash business is water. You should drill your own borehole if you want to incur less expenses.
For one to get a license for Chemist business, they must be holding a medial related course, but if you partner with a pharmacist, you'll be issued with a license. This business requires a capital of Ksh 500,000 to Ksh2 million but the returns are good.
Some chemists in Nairobi earn up to Ksh 2 million per month in profits.
One unique thing about selling drugs is that there is no specific price, you set the prices on your own depending on demand.
Cereals like maize, beans, njahi and peas are some of the products which are very marketable. In Nairobi, the demand for cereals is very high and suppliers are few. You won't go wrong when you set up cereals business. You need a capital of Ksh30,000 to Ksh 200,000, returns exceed Ksh40,000 per month.
The business does well in middle income estates like Embakasi, Umoja, Kayole and Kawangware.
Mombasa is also another town where this business is doing well.
There are few people who specialize in selling kitchen utensils. Take a survey in Nairobi and count the number of shops that sell utensils, very few. If you set such a business, you'll definitely succeed.
Run a kinyozi plus movie business
If you set up a Kinyozi only, you may not make a lot of money, you should include movie business for you to make over Ksh1,500 per day.
The capital required for Kinyozi business is Ksh 50,000 to Ksh100,000.
Sell fresh juice, especially herbal juice
There was a time a friend took me to a restaurant in Embakasi which sells herbal juice, I was shocked. In one hour, I counted over 100 customers. Every glass of juice was costing Ksh200.In a day, I am sure the owner was making over Ksh10,000.
Only a few companies in Kenya do web design, most of them are only providing web hosting. If you possess IT skills, web design is the best business to do online in Kenya. You only require a website and a Facebook page where you advertise your skills.
Though hardware business requires a capital of more than Ksh 2 million, it's a very profitable business. Real estate in Kenya is booming and there is construction all over. Your work is to identify the best location, like Joska and set up the business there.
PlayStation business is booming, there is a friend who is running one and he makes over Ksh4,000 daily. A capital of Ksh200,000 to Ksh600,000 is required. When schools are closed, you can even make Ksh30,000 per day.
Cake baking business is extremely profitable. Nowadays people prefer cakes over bread because they are good for health. Weddings, birthday parties, graduation ceremonies and burial anniversaries are some of the occasions which require cakes.
Cake baking business need a capital of Ksh100,000 to Ksh 500,000. If you set it in places like Nairobi, you'll make over Ksh5,000 in profits per day.
Boda boda business is also lucrative. One boda boda costs Ksh 60,000 to Ksh120,000 but it can generate more than Ksh1,000 per day. There are few restrictions for this kind of business.
Even if you are into full time employment, you can still operate boda boda business.
Selling Mandazi and Chapati in estates
In estates like Nairobi, there are several people who sell mandazi and chapatti mostly morning and evening hours. This is business you can start with Ksh 1,000 only. You only need flour, cooking oil and a Sufuria plus some water. With Ksh 1,000, the business will be up—you will make upwards of Ksh 300 per day.
Selling clean water in estates
Nairobi, Mombasa, Kisumu and Nakuru are some of the towns where clean water is needed. Buy a lorry which you will use to carry clean water. You can even start with Mkokoteni(cart) and upgrade with time.
Sometime back I was in Kauyole.There were people buying clean water for Ksh5 per 20 liter Jerrican, they sold the same for Ksh20.One of my friends did the job and he used to earn more than Ksh 2,000 per day.
With just Ksh 40,000 to Ksh 100,000, you'll have a nice Kinyozi which will yield Ksh 1,000 and above daily. You will always get customers for your business regardless of the town you set it in.
Boutique shop will work for you if you strategically position it. Your capital will range between Ksh150,000 and Ksh1 million. In busy Nairobi Streets and Mombasa CBD, you'll definitely earn more than Ksh5,000 per day from your business.
Women and children clothes will be the best items to sell.
The capital for starting a cosmetics shop may not be as high as many of you may imagine, even with Ksh 50,000, you have your shop running. You should open one where there are several salons or middle class population. In a month, a fairly well stocked shop will generate over Ksh100,000.
Electronics shop may require a capital of more than Ksh500,000 but it's one of the most profitable businesses to start in Kenya. You will buy a smartphone for Ksh 5,000 and sell it for Ksh 8,000, making Ksh 3,000 for a single sale. In a day, you only need a couple of sales to earn huge profits.
One cow will cost Ksh 10,000 to Ksh 40,000 but it will yield 10 litres of milk daily. One litre costs Ksh 80, meaning that you'll make Ksh 800 per day from one cow. If you have 10 cows, you'll make Ksh8,000 per day and Ksh 240,000 per month.
From the list above, I am sure you'll pick one business and start making money. In the business world, you are your own boss, you determine the amount of money you make in a day based on your efforts.Good luck!