There are over 30 ways of making money online in South Africa in the year 2020.Based on the current economic hardships the country is facing due to the COVID-19, the only way majority of people will survive is by looking for the best hustle to generate passive income.
Thousands of South Africans are earning a living through online jobs, they don't bother to search for white collar jobs because of satisfaction they get from the engagements. To join them, try one of the following ventures:
Blogging is one of the most profitable businesses to pursue in South Africa. A blogger is an individual who creates useful online content for public consumption. The information is passed on to the audience through a blog or social media channels like Facebook.
To become a blogger, you have to own a blog or popular social media pages where you communicate to your audience. The average capital required is R2000.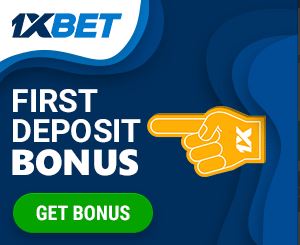 First, register a domain name, then buy hosting space and create a website.To do all this,click on this link to visit Bluehost
On Bluehost website, search for available domain name, choose Basic hosting plan and proceed to pay. Go to WordPress.com and create a website which you will link to Bluehost.Payment is made through VISA or MasterCard.
You also need a Premium WordPress theme which is obtained from ThemeForest cheaply,click here to visit ThemeForest
How to make money from your blog
AdSense is the most popular platform which South Africans are monetizing with; this is the one you have to join. Once you have created a blog and posted at least 20 high quality articles, apply for AdSense—they will take about two days to approve your application.
Another way to earn money from your blog is through MGID.The program is not as strict as AdSense. To apply for approval,click on this link
Bloggers also earn through affiliate marketing, direct banner advertisements and sponsored content.
With traffic of 1 million per month, you'll make at least R2,000 from AdSense.
Affiliate marketing involves selling other companies' products to earn commissions. The percentage commission paid depends on the company's policy and the number of products you sell.
Affiliate marketing does not necessarily require a blog but it's good to create a niche blog to push the products online. A popular Facebook page is enough to generate money by sharing affiliate links to your followers.
Here is a list of some of the affiliate marketing programs in South Africa:
Mantality—10% commission
Zando—5% commission
Future Light
GoDaddy
Intertel
Wonga
Ever Beauty—10% commission
iToys
A2 Hosting(Click here to apply)
I would advise anyone who is intending to pursue affiliate marketing to create his own blog. Social media is not so reliable nowadays, you might share content and it get black listed. You only need R500 to come up with your own blog,click here to register a domain name
The most profitable affiliate programs are in web hosting and gadgets. If you find a way of joining Amazon, you'll earn over R20,000 every month from the company's affiliate program.
Become Social Media Influencer
Nowadays social media is not a way of passing time, people make money online. Develop pages on Instagram, Facebook, LinkedIn and Twitter where you express yourself and gain followers. If you manage over 1 million followers on Instagram or Facebook, you are likely to earn at least R10,000 per sponsored post.
You don't need any capital for you to become an influencer on social media, your creativity will attract more and more followers.
Earn through Forex Trading
Forex Trading need a capital of R10,000 to R30,000. You also require skills on how to monitor trends. One challenge of forex trading is that if you aren't extremely cautious, you can lose all your money. But the positive side is that you can become an overnight millionaire.
If you are a comedian, musician or someone who can produce useful videos, YouTube is the place to be. With 1,000 subscribers and at least one year of constant work on YouTube, AdSense will approve your application. Ensure that your videos have at least 4,000 watch time before applying for AdSense.
For every 1,000 views, you'll make approximately $1.5 from YouTube. If you manage 100,000 subscribers, you'll make more than R10,000 every month, that's depending on the number of video you upload on your channel every month.
Drop Shipping is one of the best ways to earn money online in South Africa. This involves selling products on behalf of a company but delivery is made by that company to a client. What you do is, identify a product, market it and when someone places an order, inform the company to ship the product to the client.
Create a website and social media pages where you advertise products for companies. Assuming there is a unique product in a supermarket and you believe someone might be interested in it, take a picture and post on your pages with a price tag, when someone orders online, inform the supermarket to deliver it then earn a commission.
Design websites for bloggers and companies
I am sure if you possess qualifications in IT related courses, you are capable of developing websites. Over 1,000 websites are created in South Africa daily, this is work you can comfortably do. The only thing you need is a website where you display the services you offer and perhaps a Facebook page where you get clients from.
You don't even need an office when providing web design services—your website and social media pages are enough to bring clients.
You will be charging at least R2000 for designing a single website. Some of the most expensive websites to design are e-commerce. Some companies charge up to R20,000 to design one. If you get two clients of e-commerce sites per month, you'll earn a cool R40,000
There are several companies in South Africa which offer data entry jobs that you can do online,one of them is Gumtree .The jobs are available for people with skills in Microsoft Excel and word, and PowerPoint as well. You are paid on tasks completed.
Over 2,000 South Africans are actively engaged in Academic writing. These jobs are provided by college students who aren't able to write proposals and project because they are either lazy or don't have time to perform the duties. There are companies where the students submit the jobs, this is where you should seek academic writing jobs.
Here is the list of companies with academic writing jobs in South Africa:
Upwork
South African Writers' Network
Gumtree
Writing Centre
Jobvine
The companies pay based on the number of pages you manage to write. The pay for each page range between R30 and R200
Sell products on social media
Social media is a free platform which you will use to sell products like clothes, shoes and smart phones. If your products are unique, advertise them on Facebook and Instagram, share your phone numbers and wait for people to buy. Highly targeted Facebook and Instagram followers will always buy from you.
When selling products on social media, make sure they are unique, cheap and of high quality. When someone buys ones and finds they are good, they will buy again and even bring new customers.
Start an e-commerce website
E-commerce is a lucrative business in South Africa especially this time people are indoors because of COVID-19. Sites like Amazon were started with small capital, less than R10,000 but are now serving the entire world. With an e-commerce site, you can host other merchants or sell your own products.
The best place to register and acquire hosting space from is Bluehost.The company has special packages for e-commerce company,click here to check the prices and features
You can run an e-commerce website even without owning any product. Your work will be to display products for merchants such that when someone orders through your site, you get paid a commissions. Some merchants will also pay every month to display their products on your website.
A marketing agency will also do marvelous in South Africa. Your company will seek services from companies which are planning to advertise online. Your work will be to market their products through various blogs and social media pages. Some companies will even pay on monthly basis to get your services.
Provide SEO and social media consultancy services
It's hard to outshine your competitors online when you provide similar services with several other companies.SEO is the remedy to your challenges. If your site is well optimized, it will be more visible and eventually win more customers than other companies. For example, if you are in the banking industry and you want your bank to appear on page one of search engines when someone searches, "best banks in South Africa 2020", then you have to do through SEO.To be an expert in this industry, you will help several companies to optimize their sites and get paid.
Online tutors make a lot of money in South Africa. Identify the hardest courses like mathematics and sciences, create content and start teaching online. Any person intending to be taught has to pay registration fee.
You can also teach foreign languages like French, Chinese and Italian. I am certain you will get hundreds of clients every month. Each course will cost R500 to R 5,000 depending on its content and duration of study.
Offer professional services
Professional services like cooking, psychiatric help, legal services, clearing and forwarding, marketing, Data Analysis, Public Relations and health advisory services are on high demand. These are services you can offer online through YouTube, your blog or social media.
Write e-books and sell them on e-commerce site like Amazon. There are individuals who like reading and ready to buy books that suit their interests. An e-book will generate income for you as long as it's available online.
Offer photography services
Several sites pay individuals to offer photography services. Selling photos and videos has become a major revenue generating activity. If you check a website like Alamy, you'll realize that it's buying professional photos. You'll be surprised that some photos cost up to $100,000.
Trade in bonds, shares and money market
One of the most viral articles is how one can make money in South Africa while sleeping. Trading in bonds, shares and money market is the best way to earn passive income forever. You need to inject at least R10,000 and wait for money on your phone or bank account every month.
Buying and selling of domains
Buy domains cheaply and sell them later at a profit. A .com domain name will cost something like $11 but when you sell it after one year, the cost would have risen to $1,000 or even more.
From the list provided above, you won't miss something you can do online to make passive income. Pick one area and do to the best of your ability.