If you are planning to work in Uganda then be prepared to earn extremely good salaries. We present salaries of these employees in thousands of Uganda Shillings. So anything you see below is should be multiplied by 1000 to get the actual figure.
According to the figures below, the lowest paid UN employee in Uganda goes home with Ush 21,162,000,which is enough to buy a home.While the highest paid employee earns Ush 89,325,000.Well,there is no any other organization in Uganda that can pay you this amount.
The salaries are grouped in levels-the lowest level being Level I while Level VI is the highest level.
Level                     I               II             III            IV            V             VI            VII          VIII         IX                    X     XI b/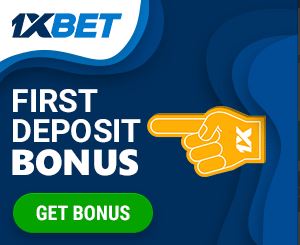 1              (Gross) 21162    22338    23515    24691    25868    27044    28221    29398    30574    31751    32927
(Gross Pens.)     21166    22341    23518    24693    25870    27047    28222    29399    30574    31750    32926
(Total Net)          17141    18094    19047    20000    20953    21906    22859    23812    24765    25718    26671
(Net Pens.)         17141    18094    19047    20000    20953    21906    22859    23812    24765    25718    26671
(NPC)    0              0              0              0              0              0              0              0              0              0              0
2              (Gross) 25399    26811    28223    29636    31048    32460    33873    35285    36698    38110    39522
(Gross Pens.)     25400    26813    28224    29636    31047    32460    33871    35283    36694    38106    39521
(Total Net)          20573    21717    22861    24005    25149    26293    27437    28581    29725    30869    32013
(Net Pens.)         20573    21717    22861    24005    25149    26293    27437    28581    29725    30869    32013
(NPC)    0              0              0              0              0              0              0              0              0              0              0
3              (Gross) 30488    32180    33873    35565    37258    38951    40643    42336    44028    45721    47414
(Gross Pens.)     30481    32174    33868    35561    37253    38949    40643    42336    44028    45723    47416
(Total Net)          24695    26066    27437    28808    30179    31550    32921    34292    35663    37034    38405
(Net Pens.)         24695    26066    27437    28808    30179    31550    32921    34292    35663    37034    38405
(NPC)    0              0              0              0              0              0              0              0              0              0              0
4              (Gross) 37186    39253    41320    43386    45453    47520    49586    51653    53720    55892    58066
(Gross Pens.)     37187    39252    41319    43386    45454    47520    49584    51652    53719    55786    57852
(Total Net)          30121    31795    33469    35143    36817    38491    40165    41839    43513    45187    46861
(Net Pens.)         30121    31795    33469    35143    36817    38491    40165    41839    43513    45187    46861
(NPC)    0              0              0              0              0              0              0              0              0              0              0
5              (Gross) 45362    47884    50406    52928    55538    58192    60845    63498    66151    68805    71458
(Gross Pens.)     45366    47887    50410    52931    55454    57974    60495    63015    65539    68060    70579
(Total Net)          36743    38786    40829    42872    44915    46958    49001    51044    53087    55130    57173
(Net Pens.)         36743    38786    40829    42872    44915    46958    49001    51044    53087    55130    57173
(NPC)    0              0              0              0              0              0              0              0              0              0              0
6              (Gross) 56866    60180    63494    66809    70123    73437    76751    80066    83380    86694    90009
(Gross Pens.)     56706    59860    63011    66162    69314    72466    75615    78766    81918    85069    88219
(Total Net)          45937    48489    51041    53593    56145    58697    61249    63801    66353    68905    71457
(Net Pens.)         45937    48489    51041    53593    56145    58697    61249    63801    66353    68905    71457
(NPC)    0              0              0              0              0              0              0              0              0              0              0
7              (Gross) 71772    75916    80061    84205    88349    92493    96637    100781  104925  109132  113445
(Gross Pens.)     70885    74823    78763    82702    86640    90580    94519    98564    102708  106851  110996
(Total Net)          57415    60606    63797    66988    70179    73370    76561    79752    82943    86134    89325
(Net Pens.)         57415    60606    63797    66988    70179    73370    76561    79752    82943    86134    89325
(NPC)    0              0              0              0              0              0              0              0              0              0              0