Millennials are the largest generation to date and they continue to set trends and redefine industries in ways that previous generations did not. Having been brought up at a time where adventure is but a click away and access to social networking sights has been made easier with faster internet access and a myriad of mobile devices and gadgets, millennials are known to be fast paced and always in search of an adventure.
When it comes to travel, millennials prefer destinations rich in activities that ignite the wanderlust within them, with an Instagram or Snapchat appeal for them to share the sights and sounds of their travel experiences with their hundreds and thousands of followers.
In 2014 the World Youth Student and Educational (WYSE) Travel Confederation, reported that by 2020, there is an expected 47 per cent increase in the number of international travel trips made by youths each year.
Kenya is already witnessing this revolution, with millennials saving up to travel both locally and internationally, and translating the same to interactive content that can be shared across different social media platforms. When it comes to international travel, Dubai has positioned itself as an affordable and convenient destination for Kenyan millennials.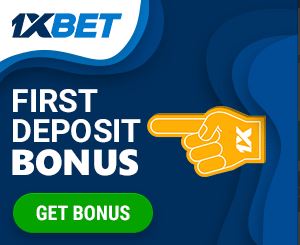 Whether it is the audacious adrenaline junkies, the adventure seekers or simply travellers looking to enjoy the great outdoors, Dubai's cloudless skies, endless desert plains, rugged mountains, sandy shores and warm sea make for the perfect playground for the millennials. Some of the activities to watch out for on your next action-packed holiday to Dubai are:
Yoga
Dubai is a place of changing dimensions and this is reflected by the range of yoga classes adding to the city's meditative hum. Luckily, Dubai has a plethora of yoga clubs, studios and private instructors spread all across the city. Different facilities will offer you exciting yoga experiences ranging from yoga by the beach, yoga during a full moon, yoga at sunset, whatever you prefer to get a relaxing experience and get some good shots for social media too.
If you enjoy something wilder, then the new Underwater Yoga retreat launched by Dubai Aquarium & Underwater Zoo at the attraction's 'The Tunnel' is something not to miss out. You can also experience yoga like never before in the Lost Chambers Aquarium's Hatha Yoga class designed for all levels and aiming to improve strength, flexibility and balance while allowing you to rejuvenate and restore yourself in a unique aquatic setting.
Kite surfing at Kite Beach
Kenyans love beaches and water sports are highly recommended during an adventure seekers trip to Dubai. Kite Beach is very popular for endless activities among them banana boating, windsurfing and wakeboarding. For picture lovers; the beautiful coastline, white sand, the Burj Al Arab as a background and availability of wi-fi make the spot suitable for an afternoon out.
Water sports operators are available along the sand where you can rent equipment and test your skills in the emerald waters of the Arabian Gulf.
Paddle Boarding around The Palm
Dubai is home to some of the best paddle boarding locations in the region, setting itself apart from the rest of the world thanks to its warm weather and calm, tepid waters. Paddle boarding around Palm Jumeirah is offered by the various hotels on The Palm, or you can access the water with your own paddle board from Al Sufouh public beach at the base of the palm-shaped islands.
Trampolining
Bounce and Flip Out Dubai are some of the region's biggest trampoline parks and coolest urban playground destinations. The indoor trampolining centres together boast over three hundred interconnected trampolines, with activity options ranging from simply trying out your bouncing skills on the main-stage trampolines, to enormous inflatable pits where bouncers can practice aerial manoeuvres with a safe landing. Since you will not find that much bounce action in Kenya, be certain to try out this action-packed activity. Some aerial shots and videos will definitely be a plus for your social media.
Aventura Adventure Park
Offering a one-of-a-kind high ropes adventure in Dubai's Mushrif Park in Mirdif, Aventura features zip-lining, rope climbing and even a Tarzan Swing. The park offers five different levels of fun, ranging from 'new explorers' to 'thrill seekers', with the lowest height option catering to children between four and seven years old.
Hiking in Hatta
Surrounded by mountains and filled with stunning turquoise water, Hatta provides you with an opportunity to go kayaking or take a dip in the areas rock pools. Only a two-hour drive from the city centre, Hatta is a genuine adventure playground for any Kenyan millennial seeking for an active holiday in Dubai.